Upcoming Waterford Event, New Washable Paper Accessories, Adorable Herend Bunnies, plus Caroline and Brennan Get Married
IN THIS ISSUE:

Waterford Week, Uashmama Washable Paper Accessories, Adorable Herend Bunnies, plus Caroline and Brennan Get Married
GIFT GAB: It's in the Bag! Uashmama Washable Paper Accessories
TABLE TALK: Southern Lady and Brombergs: 20 Years of Beautiful China
BUYER™S CORNER: Herend Fishscale Bunnies Signal Spring
EVENTS: Our Annual Waterford Week Begins March 16th
GIFT GAB: UASHMAMA® WASHABLE PAPER BAGS & ACCESSORIES
What's new and flying out of the store for bridesmaid gifts? Washable paper products! Uashmama is a small family owned company based in Montecatini, Italy. They created washable paper- which looks and feels like leather, but washes with ease. The bags, beauty cases, handbags and accessories are soft yet resilient, where the manufacturing process is similar to leather as the paper is stretched and tanned making it durable to withstand washing and daily use. Stop in to see our entire Uashmama collection as these photos are just a small representation. Designed with love in Italy, these pieces are each unique and timeless. Prices begin at $40. Photos are an example of our collection; new pieces arriving daily!
Need a gift in a hurry? Call us, we are more than happy to charge your gift, wrap it, and ship it for you! Phone: 205-871-3276
FYI"¦ Our registered brides save 20% on attendant and hostess gifts and we™ll even wrap them for you in the traditional Bromberg's silver box!
TABLE TALK: TWO DECADES OF CHINA WITH SOUTHERN LADY
See some of all-time favorite china patterns featured within the pages of Southern Lady magazine. For the past 20 years, their stylists and photographers have worked closely with our own buyers and bridal consultants to create spectacular table settings for every occasion. Here is a preview of some of our time honored patterns found within the current issue of Southern Lady magazine, on sale now.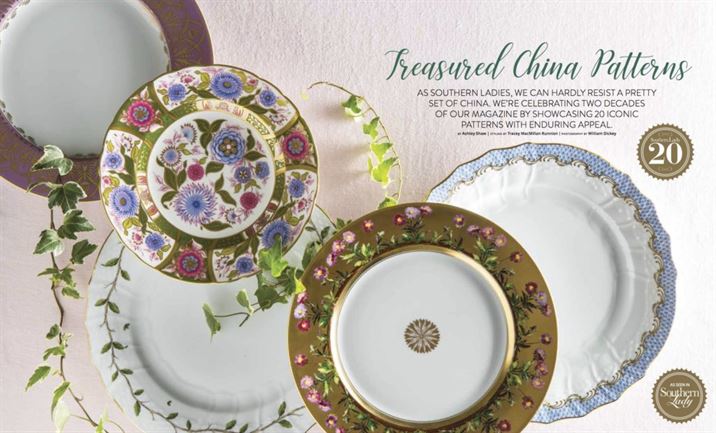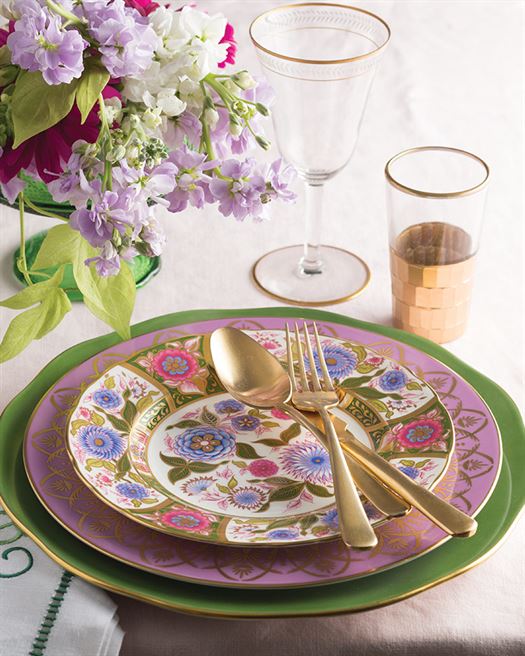 NOTE: Formal china is on display at our Mountain Brook location only.
BUYER™S CORNER: We Are Setting Our Spring and Easter Tables!
Stop by our Mountain Brook store to get ideas for your Easter table and add a little something new to freshen up your home for Spring. We love these adorable Herend Fishscale bunnies and the colors scream "welcome, Spring!" To give or keep- they are the perfect collectible to pass down to the next generation, too. Prices begin at $275.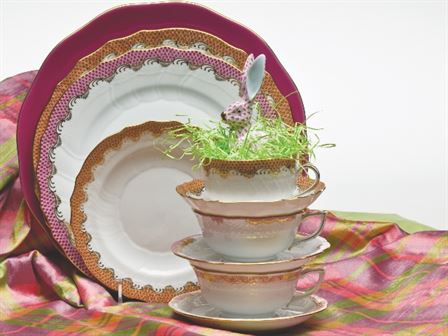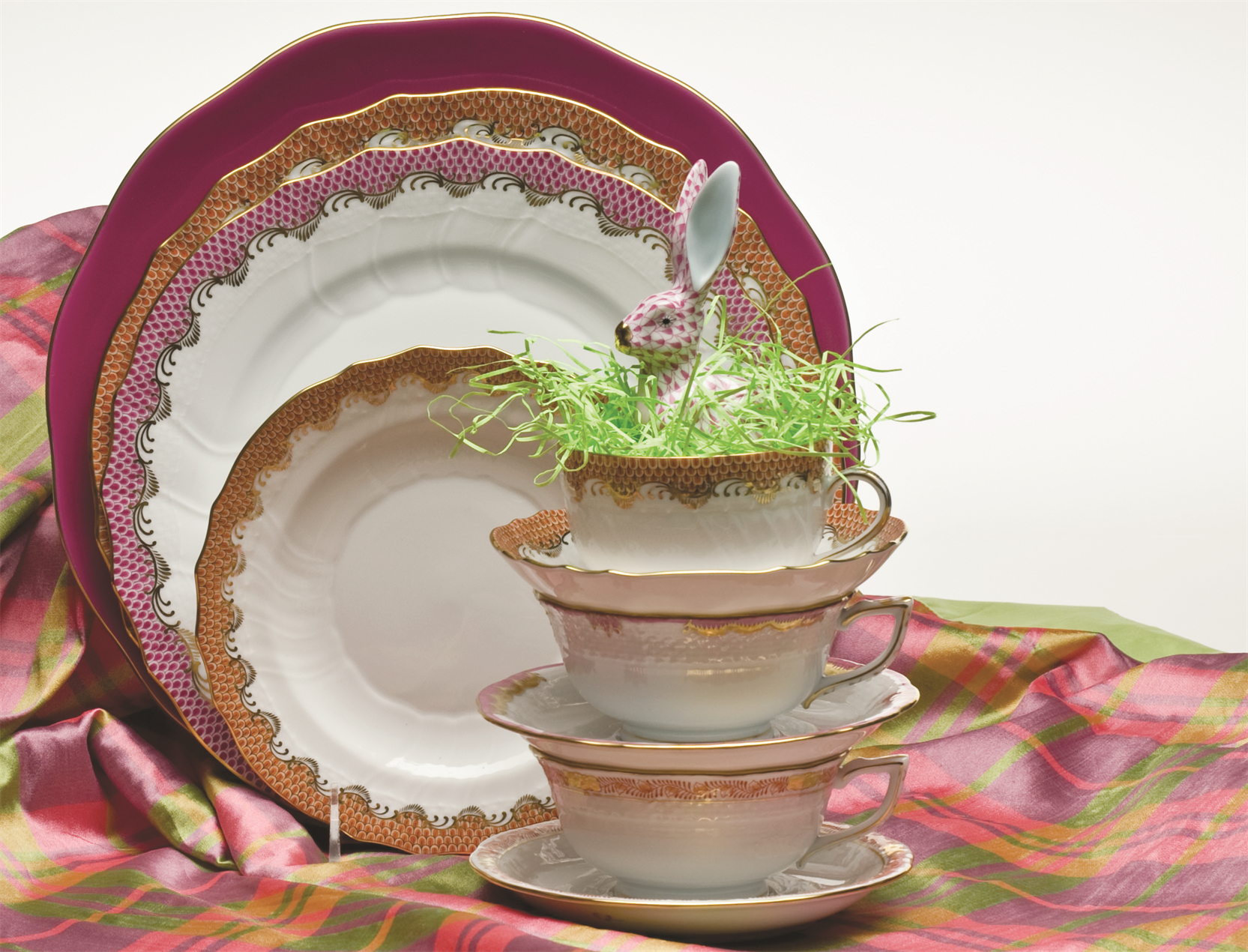 BROMBERG™S GIFT REGISTRY BENEFITS
All registered brides receive these benefits:
20% off non-diamond wedding bands
20% off attendant gifts and hostess gifts
Buy or receive seven place settings of china, crystal, or silver, get the eighth free!
Bromberg's exclusive twelve-month interest free club plan (with credit approval)
CONTACT ONE OF OUR BRIDAL CONSULTANTS:
Mountain Brook: 205-871-3276 mbbridal@brombergs.com
Ask for Janice or Vanissa.
Bromberg's at the Summit: 205-969-1776 sbridal@brombergs.com
Ask for Katy Rose or Lisa.
FEATURED WEDDING: CAROLINE AND BRENNAN
See their wedding images and read their story"¦.
EVENTS AT BROMBERG™S: IT™S WATERFORD WEEK! MARK YOUR CALENDAR!
Enjoy savings of 25% off Waterford stemware during our annual Waterford Week Event from March 16-26, 2018.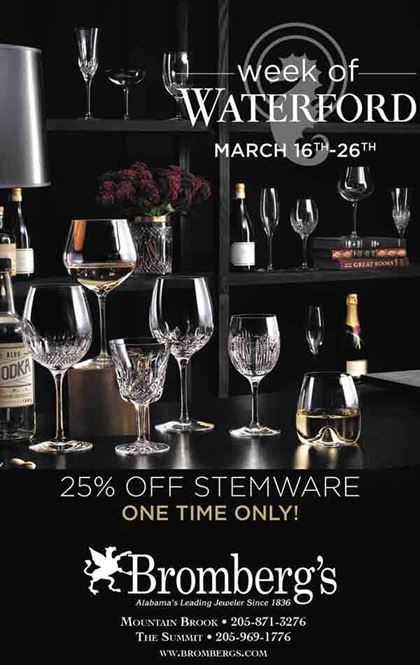 BROMBERG™S MAKES THE COVER!
See Bromberg's on the cover and within the pages of Alabama Weddings magazine for ideas for jewelry, flowers, receptions, gowns, and much more- on newsstands now. Stop by our stores for a free copy while supplies last.