Featured Wedding: Claire and Taylor
FEATURED WEDDING
CLAIRE McINTYRE AND TAYLOR WINKLER
September 16, 2017
Ceremony + Reception: Windwood Equestrian, Pelham, Alabama
Photos: Arden Photography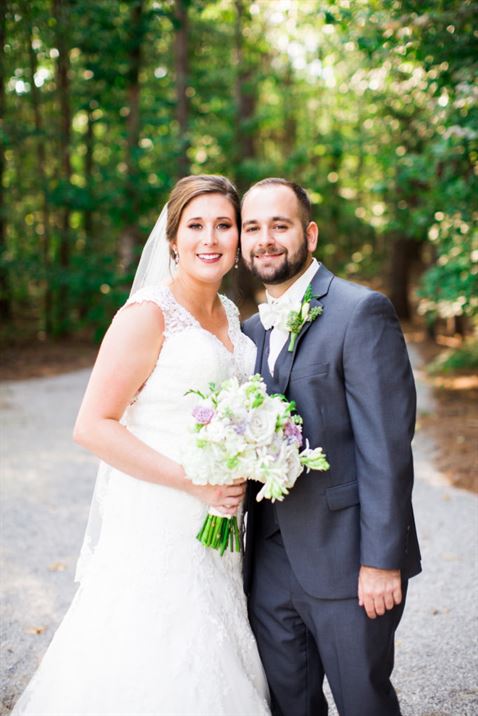 I've known it from the moment that we met. No doubt in my mind where you belong.
-Adele / To Make You Feel My Love, Claire and Taylor's first dance song.
Everybody's doing it"¦ but that doesn™t mean it always results in a "match""¦ Instant chemistry and a great conversation was the first step to forever for Claire McIntyre and Taylor Winkler. Three years after that first meeting, the pair tied the knot proving that real love knows no match.
CLAIRE AND TAYLOR
Claire is a busy teacher. Taylor is equally busy with his work. Both had friends who found their other half on Match.com so both decided to give it a shot, neither expecting too much. When Claire met Taylor after messages and subsequent phone calls, both felt an instant chemistry. They had a great conversation and decided to meet again the next day. And the day after that. And just about every single day for a month before they declared they were a couple and exclusively dating one another.
Claire found Taylor funny and laid back- the perfect balance to her own planner-worrier personality. She had a good idea Taylor was "the one" when shortly after they began dating, Taylor immediately came to her rescue one morning when she went to start her car to go to work and found the battery dead. She knew then Taylor was kind-hearted and would take good care of her; exactly what Claire wanted in a mate. The pair dated three years. During that time, Claire met Taylor's family and friends and Taylor met hers. They slowly began blending their worlds together and began to discuss marriage.
THE PROPOSAL
On September 22, 2016, Taylor told Claire he wanted to take her out for her birthday. His sister had helped him purchase the perfect engagement ring and his mother and sisters helped him put together a sentimental surprise proposal. Claire noticed they were headed in the wrong direction as they left the house but still wasn™t suspicious of their destination. They pulled up at the park at Mount Laurel where there was a pathway of candles leading to a table filled with mementos and photographs. Taylor knelt and asked Claire to be his wife. After she said "yes", both of their families jumped from their hiding spots to celebrate with them. Claire says Taylor's proposal was "just magical is what is was. Just magical."
THE WEDDING
Wedding plans started soon after Claire and Taylor got engaged. Claire had seen photos of a friend's wedding at Windwood Equestrian and made an appointment to visit. She knew instantly that is was to be the setting for their wedding. Arden Ward Upton of Arden Photography is the venue's co-owner and exclusive photographer.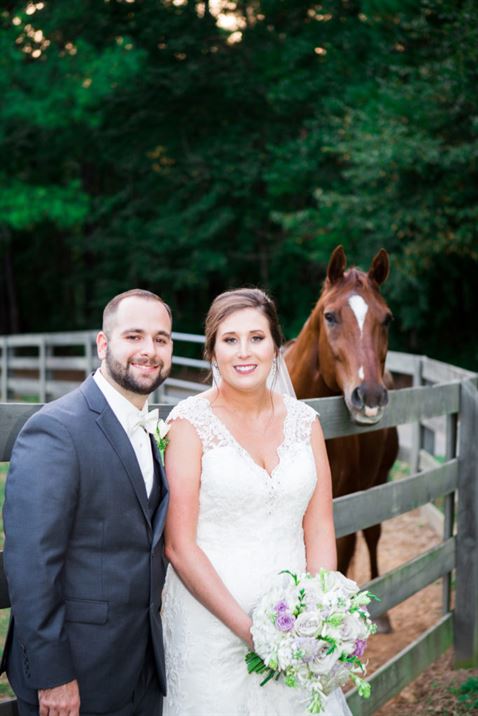 Claire's wedding gown and Bill Levkoff bridesmaid gowns in Victorian Lilac were from Bella's Bridal and Formal in Hoover.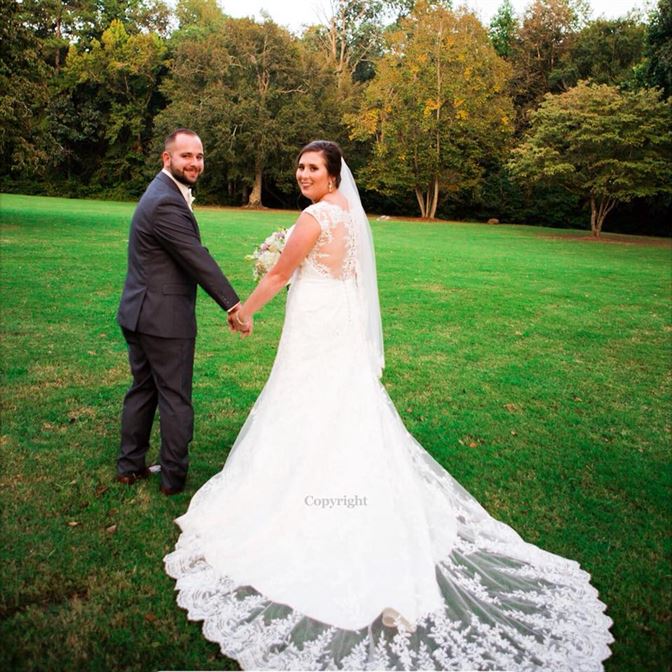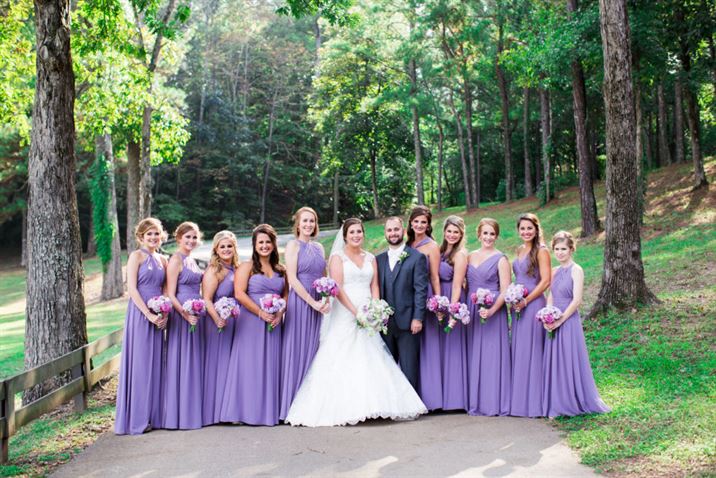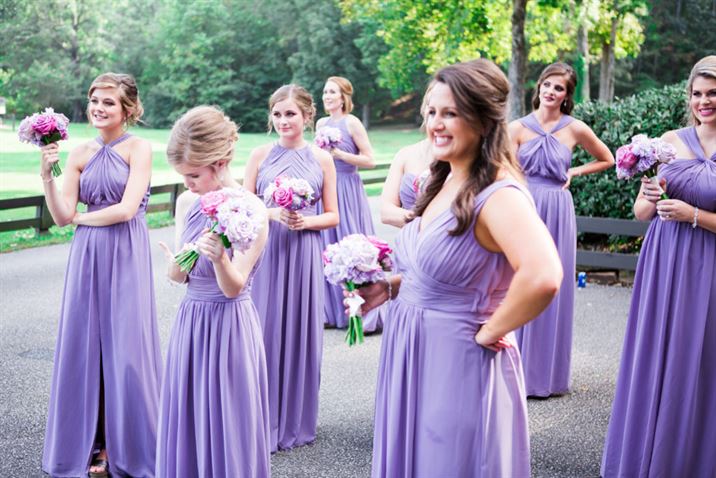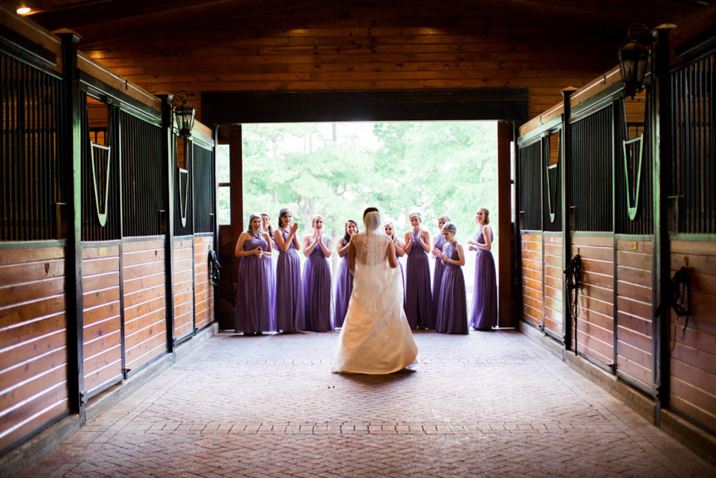 Claire gave her bridesmaids matching monogrammed robes to wear while they got ready for the wedding.
Flowers were designed by Vince Gray of Bloom and Petal in Greystone.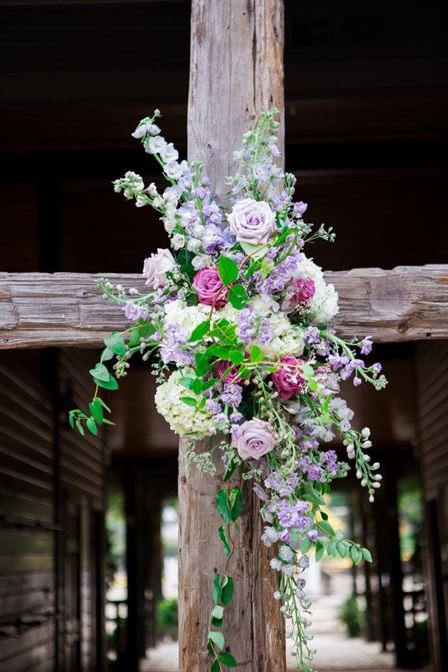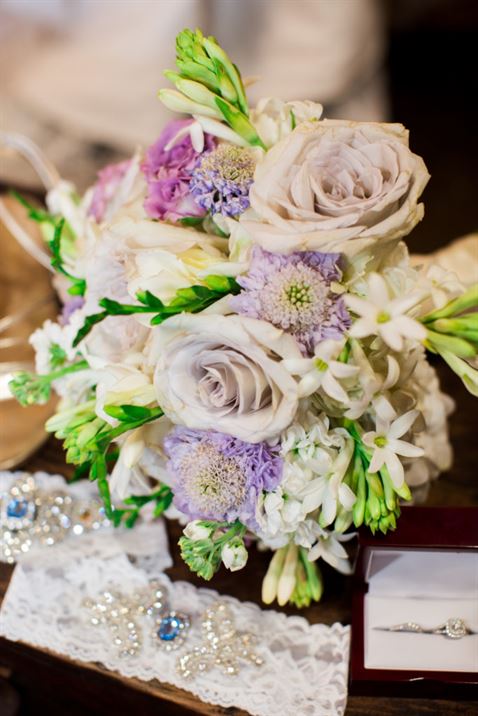 The four-tier classic wedding cake was created by Diane Olexa of Olexa's in Mountain Brook village and featured the couple's custom monogram in gold with lilac, purple, and ivory roses in an asymmetrical design.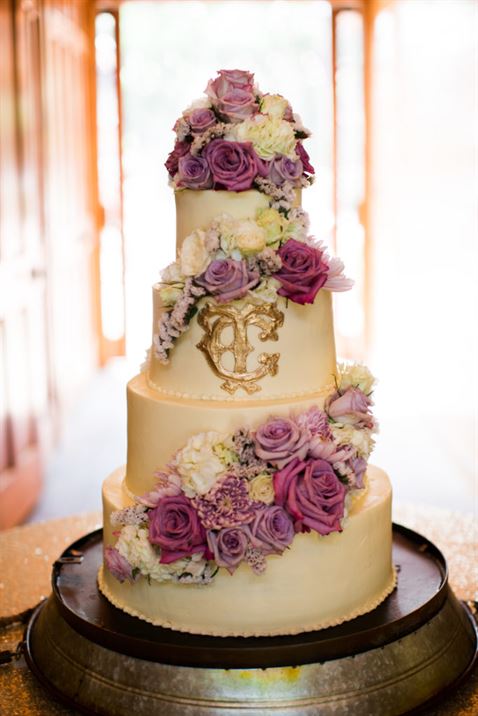 The paper suite including invitations and custom monogram was designed by Amberly Shelton Paperie of Birmingham. Annabelle's in Vestavia printed the programs for the ceremony.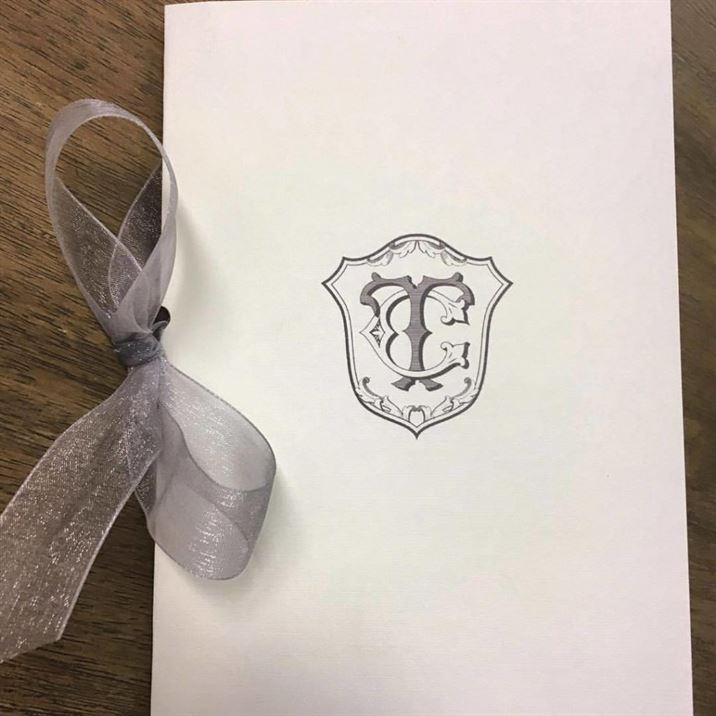 The men wore 3-piece gray suits with a vest and bow tie from Mr. Burch Formal Wear in Mountain Brook Village.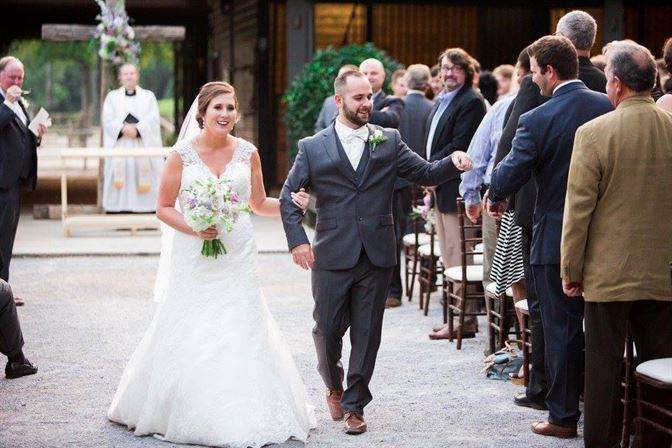 A classical string quartet, Cahaba River Strings, played for the ceremony. Claire walked down the aisle to Pachelbel's Canon in D.
VIP Band from Atlanta played party classics and current hits for the reception.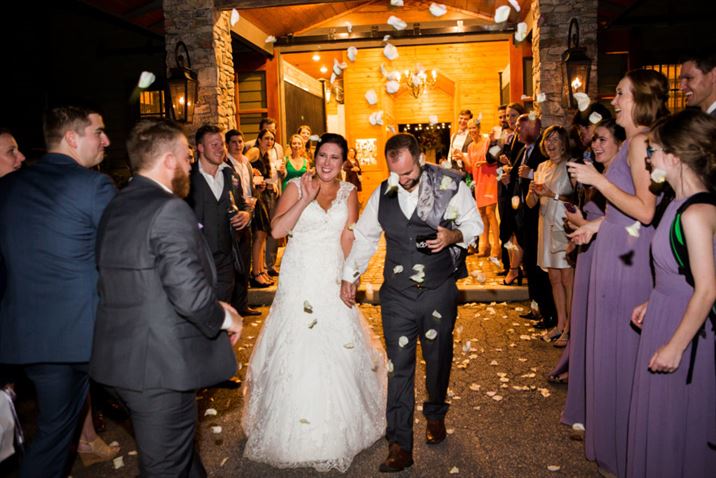 After a post-wedding cruise to the Caribbean, Claire and Taylor are living in Birmingham and are anxiously awaiting a move into their first home.
CLAIRE AND TAYLOR™S BROMBERG™S GIFT REGISTRY INCLUDES:
FORMAL CHINA: Lenox Gilded Pearl
FORMAL STEMWARE: Waterford Lismore
STERLING FLATWARE: Gorham Chantilly
Congratulations, Claire and Taylor! The Bromberg family and staff wishes you a lifetime of happiness together.