Jewelry Trends for 2023: Pantone Color of the Year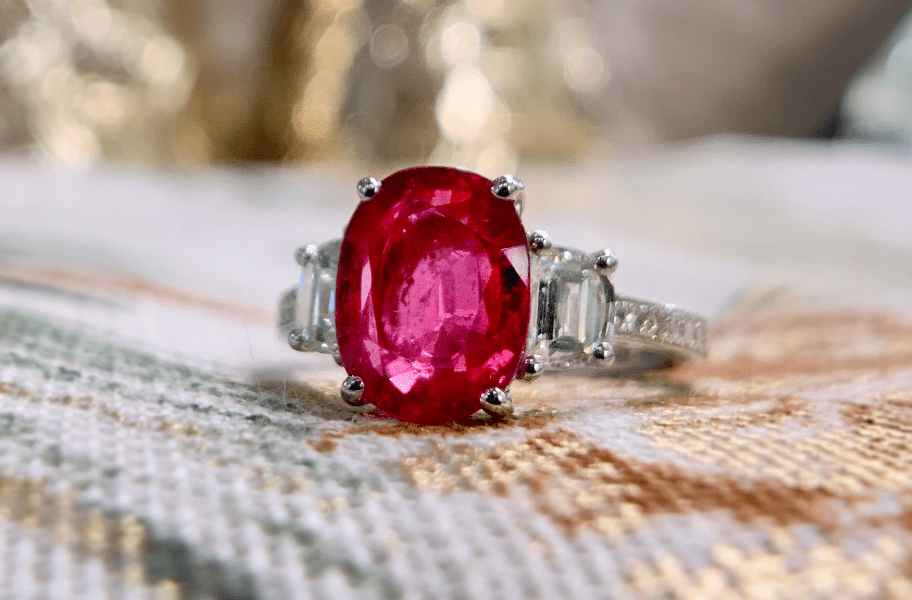 Here at Bromberg's, we love this time of year for an abundance of reasons. Our showrooms are decorated to the nines with holiday cheer, and our customers are brimming with high spirits, ready to celebrate with friends and family. December is also when the next Pantone Color of the Year is announced, sparking a wave of excitement for the upcoming jewelry trends, fashion ideas, and interior design movements that will shape the year.
Pantone has just announced their pick for 2023—Viva Magenta. Let's dive into all the ways you can embrace this vivacious hue in your wardrobe and home décor!
About the Pantone Color of the Year Pick: Viva Magenta
Pantone® is best known for designing and developing a universal language of color, which is used by brands throughout the world. They're so ubiquitous now that we may forget the massive impact they've had on design, fashion, art, and so much more. Every year, Pantone selects one of its colors to represent the year to come. Our hopes, our influences, our interests, and our passions as a society all help shape the color of the year.
Viva Magenta (color 18-1750) has been chosen to represent 2023, for its "powerful and empowering" quality. In its official announcement, Pantone described Viva Magenta as "a new animated red that revels in pure joy, encouraging experimentation and self-expression without restraint, an electrifying, and a boundaryless shade that is manifesting as a stand-out statement."
We couldn't be more excited about this year's vibrant pick. So let's talk about some ways that you can incorporate the bright, bombastic, and bold shade of pink into your wardrobe or home décor.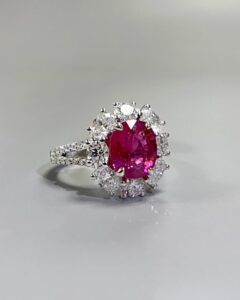 Ways to Play with Viva Magenta
Pink Tourmaline
Tourmaline is a clever gemstone, appearing in a wide variety of colors. A simultaneously flirtier and softer pink than other red-family gems, pink tourmaline also shares the distinction of October birthstone with opal. But don't be fooled—this gem makes a confident and playful statement any time of year, making it an ideal wardrobe staple for 2023.
If you have a new little one in your family to celebrate this year, give them a stylish head start this year with a tourmaline-inspired baby pendant necklace or earring set.
Garnet
Doing double duty as January's birthstone and one of the most versatile gemstones for your wardrobe, garnet is boldness embodied. Rich, sophisticated, and a little mysterious, garnets have long been lauded for their wine-dark beauty. But you may not know that garnets can come in a variety of shades, from the familiar cabernet to more vibrant magentas.
Rhodolite and pyrope garnets tend to have more of the pink-purple hues that bring them closer to Pantone's celebrated shade, though any garnet would make a truly delightful addition to your collection. David Yurman jewelry perfectly captures the garnet's true power in a multitude of ways, from stunning rings to a variety of statement-making bracelets.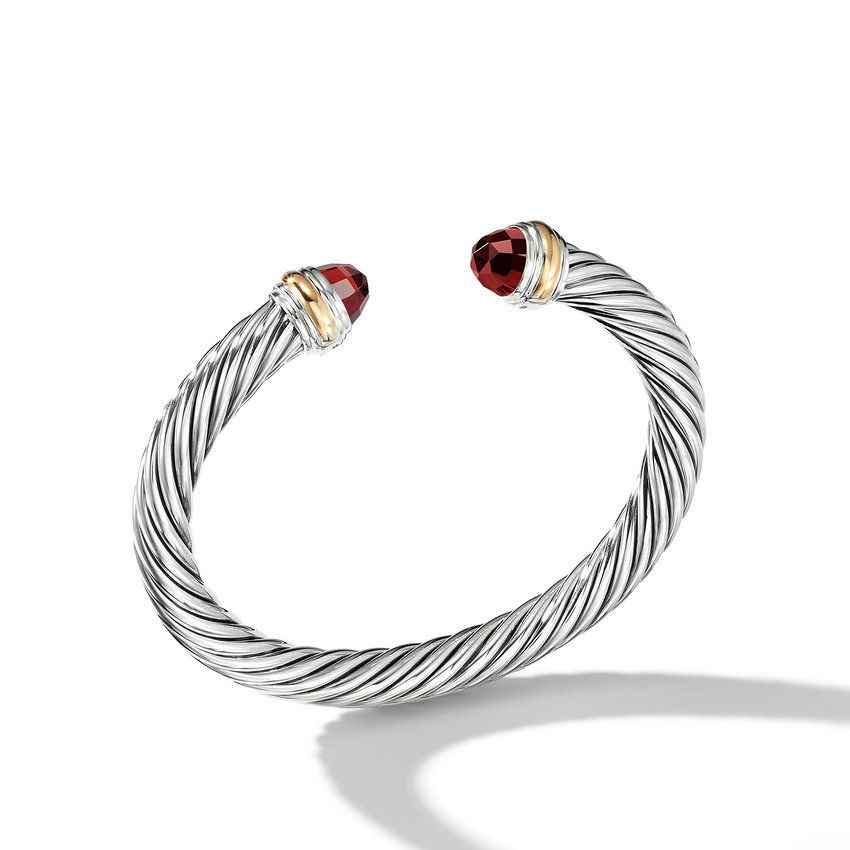 Pink Glass & Porcelain
Jewelry isn't the only category that lends itself perfectly to Pantone's Viva Magenta trend. As a gift for yourself or for a special someone, home décor and serveware with magenta accents are great ways to make a unique and elegant statement.
If you're looking for new ways to spruce up your home décor in the new year, look no further than the delicate grace of Vietri's handblown pink glass. In keeping with Pantone's rationale for Viva Magenta, this Hibiscus Bud Vase by Vietri exudes a "verve for life" that "galvanizes our spirit."
Or, you can embrace the wave with Herend's exquisite raspberry porcelain plates and figurines. Herend is world-renowned for its hand-painted designs on superior porcelain, so fine it is known as "white gold." The depth of beauty in its raspberry glaze on smooth white can't be denied.
Red Metal
There are plenty of ways to play up both Viva Magenta's delicate sides and its vitality. As a descendant of the red family, magenta comes from a long legacy of exciting pigments, precious dyes, and symbolic strength. The Oris Aquis Date Relief watch in Cherry immediately comes to mind.
This red dial watch perfectly encapsulates the complex nature of Viva Magenta: strong yet vibrant, fun yet serious where it counts, innovative yet time-tested.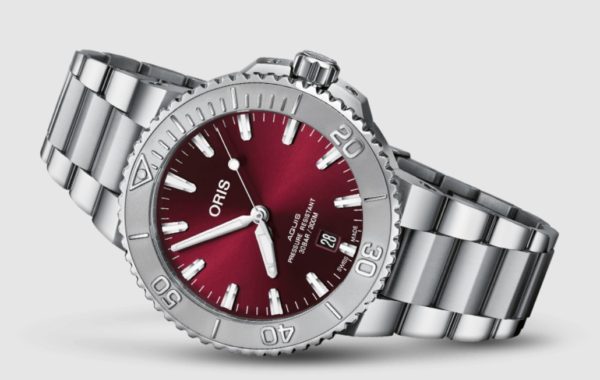 More Surprises Await at Bromberg's
Pantone has invited the world to "Explore the Magentaverse" in 2023, and at Bromberg's, we're already getting started. If you're ready to make this the year that you embrace passion, expression, and vibrancy, Viva Magenta is the ideal color for you. Come and visit us for your own tour of the Magentaverse and find your perfect piece today!
Bromberg & Co. Jewelers in Birmingham, AL
Bromberg's has proudly served the Birmingham metro area since 1836. We're proud to honor our legacy of providing the finest quality items with the ultimate luxury experience in two showrooms: The Summit and Mountain Brook Village. Connect with us today by calling (205) 969-1776 for The Summit or (205) 871-3276 for Mountain Brook. We look forward to helping you enter 2023 in style.