Valentine's Day Gift Guide for Couples Old and New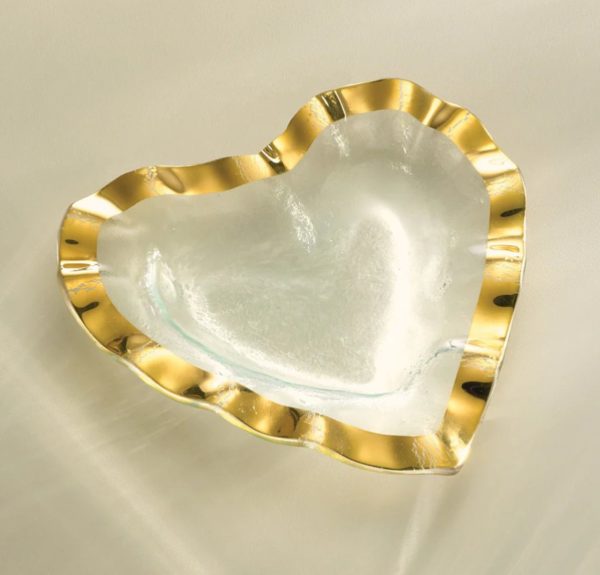 The holidays may be over, but the magic in the air hasn't gone anywhere. After all, it's almost Valentine's Day, a time when we celebrate those we love with a little something extra. Or, if it's someone really special, a big something extra! It's a time when we can say thank you in the most tangible, exciting, and special ways with a gift picked just for that special someone in our lives.
Of course, coming up with that perfect gift idea isn't always easy. But don't worry—Bromberg's has you covered. We've had hundreds of Valentine's Days to refine our recommendations and curate the most exquisite collection of gifts in Birmingham for men and women alike. Today, we're taking a few highlights from our full Valentine's Day Gift Guide so we can play Cupid for anyone in need of some inspiration!
Valentine's Day Gifts For Women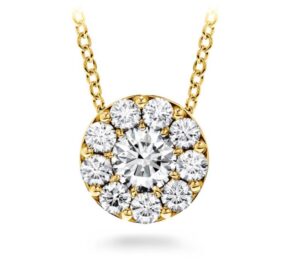 Hearts on Fire Fulfillment Pendant Necklace
We love to highlight anything by Hearts on Fire this time of year, as all of their pieces speak glamour, sparkle, and romance. As the name suggests, this fine collection is designed to ignite the passions and is all but guaranteed to sweep her off her feet.
This Fulfillment Pendant Necklace, encrusted with 0.490-carat weight of brilliant cut diamonds set in yellow gold, rests close to the heart, where it can shine on as a beacon of eternal love.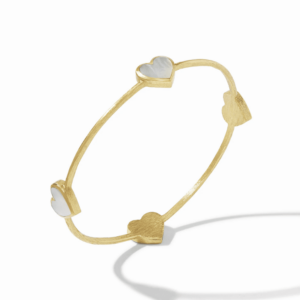 Julie Vos Heart Collection
For the woman who embodies refinement and luxury at once, Julie Vos offers sophistication that makes a statement. This line began as the designer's desire to fill a gap, giving women what they really wanted out of fine fashion jewelry. Because every piece was designed by women for women, you can't go wrong when you choose Julie Vos.
The simple elegance of this Heart Bangle is ideal for Valentine's Day—and it has matching earring and pendant sets as well.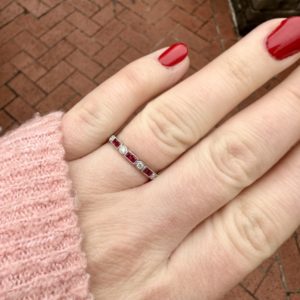 Bromberg's Signature Collection Ruby and Diamond Band
We don't mean to sing our own praises, but this one is truly special. The Bromberg's Signature Collection Ruby & Diamond Band features alternating rows of dazzling, round, brilliant-cut diamonds and channel-set rubies. Set in white gold, this vintage-inspired ring is an unforgettable gesture of devotion and desire that will take her breath away.
Baccarat Tableware & Glassware
Jewelry is wonderful, but it's not your only option. There are plenty of giftware options available at Bromberg's that make ideal Valentine's Day surprises. One of our current favorites is Baccarat's opulent crystalware. From vases to champagne flutes, these bold and beautiful glass creations will let you toast that extraordinary woman in your life the way she deserves.
For true romance, we love this set of Harcourt Eve Champagne Flutes in red and clear crystal. Cheers, lovebirds!
Valentine's Day Gifts For Men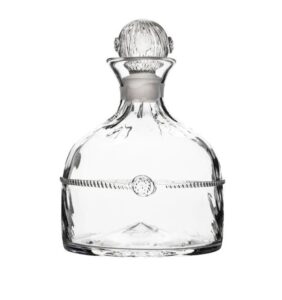 Juliska Whiskey Decanter
We sometimes hear people say that men are difficult to shop for on Valentine's Day. But at Bromberg's, we've never had that problem. Take, for instance, the stately grace of this Juliska Whiskey Decanter. Ideal for your cool connoisseur, this handsome piece is ready to showcase the finest single malt in his collection. If your guy isn't a whiskey drinker, come in to browse our full collection of bar glassware and accessories—we're sure to have something he will enjoy.
Tudor Black Bay Watch
Time flies when you're having fun. And when you've found that someone you want to spend your forever with, it's easy to lose track of it. But for those times when punctuality and style matter most (like, for instance, your romantic dinner reservations at Vino), the Tudor Black Bay Watch is ideal. Available in multiple colors, this leather-banded watch looks especially romantic in red.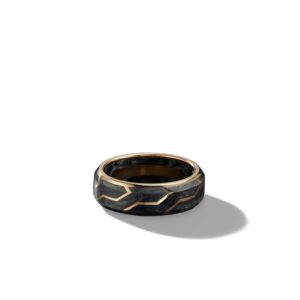 David Yurman Forged Carbon Band
If your husband's wedding band could use an upgrade, or if your fiancé hasn't found his yet, look no further than Bromberg's. We can help you choose a band that will encapsulate his personality and your special bond together. We especially love the expanded range of modern, masculine looks that have come along in recent years—like this Forged Carbon Band by David Yurman.
A true complement to the delicacy of the diamond, forged carbon and yellow gold come together in this ring to make something entirely unique.
Valentine's Day Gifts For Little Ones & New Parents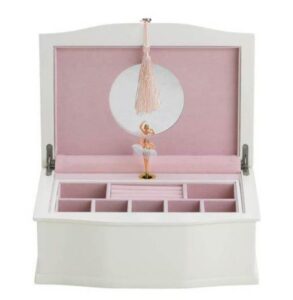 Keepsake Gifts
Adults aren't the only ones who get to have fun on Valentine's Day! It's an ideal time for a meaningful keepsake, something that can embellish and embody the love between parent and child. This Reed & Barton Ballerina Music Box is simultaneously something little ones will love and a long-lasting memento they can cherish for years to come.

Baby Jewelry
The tradition of gifting very young children and infants with jewelry runs deep throughout many cultures, and that's no different here in the heart of Alabama. At Bromberg's, we have a wide range of quality jewelry for young ones, ideal for welcoming new additions to the world. From baby jewelry to commemorative giftware, we have a full range of gifts for little loves in Birmingham.
This Gold-Filled Tricolor Bangle is just one example of the many precious Valentine's Day gifts for children here at Bromberg's. Hand-engraved 14K gold with floral designs and clasp enclosure, this bangle will be a cherished piece for special occasions.
Find Your Ideal Valentine's Day Gift at Bromberg's
These highlights are just a hint of what we have in store at Bromberg's. So, if you're still searching for that perfect Valentine's Day gift, come visit us in Mountain Brook Village or at The Summit. Our incredibly knowledgeable sales associates are ready to help you narrow down your search and find the piece that will make your sweetheart's heart sing.
Bromberg & Co.: Birmingham's Most Trusted Jewelers
Bromberg's has been serving the Birmingham metro area for almost two centuries, making it one of the oldest family-owned businesses in the United States. We've made history, and we're always looking to make dreams come true with the finest jewelry, watches, and giftware. For more information, call our Mountain Brook location at (205) 871-3276 or our Summit location at (205) 969-1776.