Cleaning your jewelry is as easy as ABC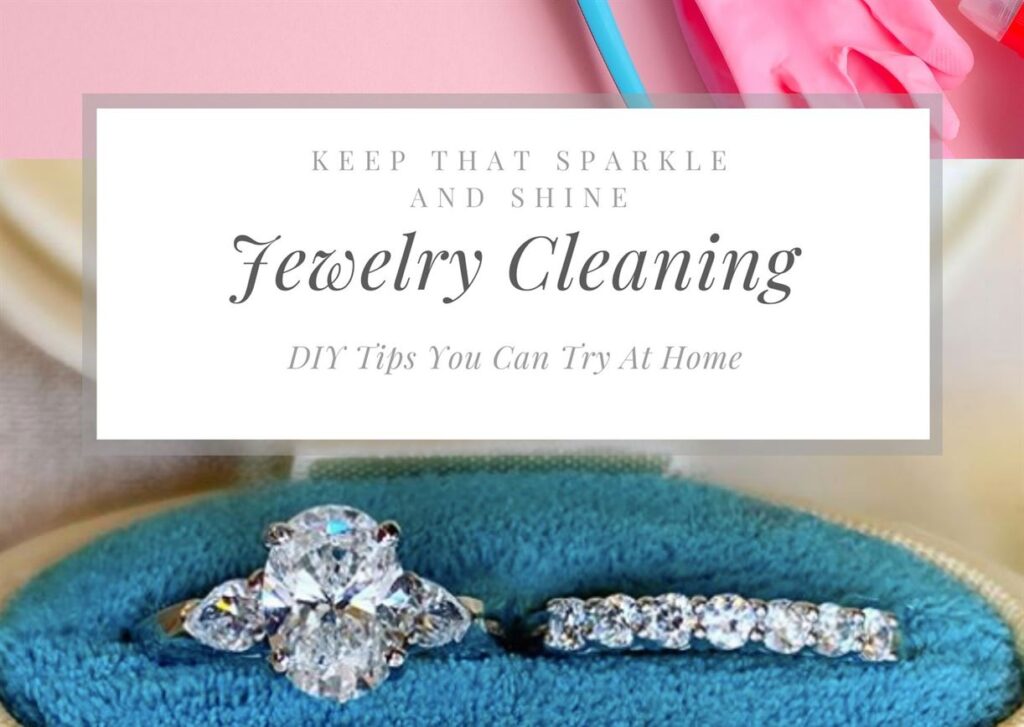 One of the things that we love helping our customers with is the care and maintenance of their Bromberg's jewelry so they can enjoy them for years to come. Part of that care and maintenance involves occasional cleaning.
While social distancing, you've probably already thought about getting out all of your jewelry, silver, or other items for a good deep clean. Before you do that, however, there are some recommendations we'd like to provide so that your pieces retain their luster and shine.
We call them the ABC's of Jewelry Cleaning:
Avoid abrasion.
While Googling or searching on Pinterest for cleaning tips, many blogs and articles recommend products that may not be suitable for cleaning expensive or precious pieces of jewelry.
From harsh cleaning agents to even baking soda, be sure to avoid abrasive substances. These substances are not suitable for cleaning some stones, gems, or materials that are porous, such as pearls, opal, and turquoise.
Basic is best.
Many times, you can't go wrong with warm water and mild dish soap for cleaning. That's always a great place to start. If you don't have the opportunity to purchase jewelry cleaner from the store, consider starting here.
We also recommend using dish soap and seltzer water (unflavored) for cleaning specific items, such as gemstones.
Cloths and brushes must be soft.
Avoid using hard scrubbing to clean jewelry. Toothbrushes, though sometimes recommended online, might be too harsh on your jewelry. A used toothbrush may also have remnants of toothpaste that could ultimately harm your pieces.
We love the tips of using new or clean makeup brushes as jewelry cleaning tools. The bristles are soft enough for your face and skin, so they shouldn't harm your jewelry. Microfiber cloths also work well to wipe or dry your jewelry after cleaning.
More advice for cleaning your jewelry
If you'd like your costume pieces to look just as breathtaking as your more expensive jewelry, consider cleaning only with a damp cloth and soapy water. Don't soak anything that might have adhesive or glue on it, as it could come undone.
There are some other principles of keeping jewelry clean that you can think about all year long, not just while social distancing:
Ways to maintain the cleanliness of your jewelry:
Remove rings and bracelets while washing hands, using beauty products, or cleaning the house. This will help keep them grime-free and prevent harsh materials or chemicals from interacting with the metal.

If you have a pool at home, make sure you remove jewelry while swimming. Chlorine and saltwater can also cause damage to jewelry.

Wipe down pearls (

a 2020 trend we've spotted!

) with a soft, microfiber cloth after wearing so you can remove body oils, makeup, or perfume that might yellow them.

Wear it! Don't be afraid to wear your jewelry around the house when not cleaning. Silver can get shinier upon wear because of the friction it experiences when being worn.

When not wearing your jewelry, store it properly. From anti-tarnish bags to a jewelry box with compartments for different types of jewelry, proper storage is one way to get mileage out of your precious pieces.

If you're concerned about a piece, make an appointment with a reputable jeweler.
Keep your jewelry clean until we meet again!
While we're still practicing distancing ourselves and closing the store, we are available for curbside service. Call us today or fill out the form below to ask us any questions you have about jewelry, gifts, or any other items you've perhaps seen online. We would love to keep in touch with you, our customers, who've kept us in business (and part of the community) for so long.
About Bromberg's
It's Bromberg's mission to provide clients with an unforgettable and enjoyable luxury experience. We operate two Birmingham fine jewelry stores located in Mountain Brook Village and the Summit. At each of our locations, we provide meticulous attention to our products to ensure quality for our loyal customers. If you are looking for that special piece, need a jewelry repair or appraisal or just have a general question or comment, please contact us.