This Years Trending Engagement Rings
Today's brides are learning a lot from the lessons passed down by their mothers, aunts, and friends, of who exchanged vows in previous decades. Over-the-top trends of the past included everything from larger-than-life hair, to oversized gowns and horrendous bridesmaids dresses. Nowadays, couples are choosing chic attire for their wedding party, upscale color palettes, and wedding and engagement rings that will stand the test of time. Fortunately, the biggest trends in engagement rings this year all call on classic styles that will look just as beautiful in 10, 20, or 50 years, as they do today. Learn more about these three lovely trends here:
Halo Design – This style features a ring of smaller diamonds surrounding a larger center stone. It earns its name because these smaller diamonds give the effect of a "halo," crowning the showcase stone. This may be a traditional diamond, or could be something more unusual, like a ruby or sapphire. Princess Kate Middleton famously wears a sapphire with a halo design, which once belonged to her husband's mother, Princess Diana. Brides can choose from a number of cuts, including a cushion, round, or pear cut, among others.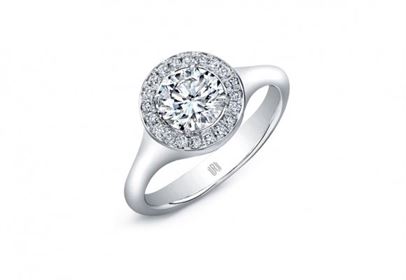 Vintage – Incorporating a family member's piece of jewelry is a long-standing tradition that many couples embrace. But what if you™re not set to inherit a family-owned diamond anytime soon? Vintage engagement rings are becoming increasingly popular as more and more couples are drawn to an aesthetic and a lifestyle that celebrates years past. From simple and understated, to exquisitely intricate, vintage styles come in every look you can imagine.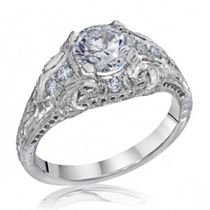 Colored Diamonds – Many brides are excited to wear a colored diamond, and feel that it expresses their unique personality in a unique, meaningful way. A subtle yellow diamond is a more subdued option, while men can elect to skip the traditional diamond route all together and instead choose a sapphire, emerald, or other gemstone as the center stone.