WEDDING & TABLETOP NEWS: Vietri Pre-Holiday Event, Magic City Cravings Signing plus Riley and Thomas Get Married
IN THIS ISSUE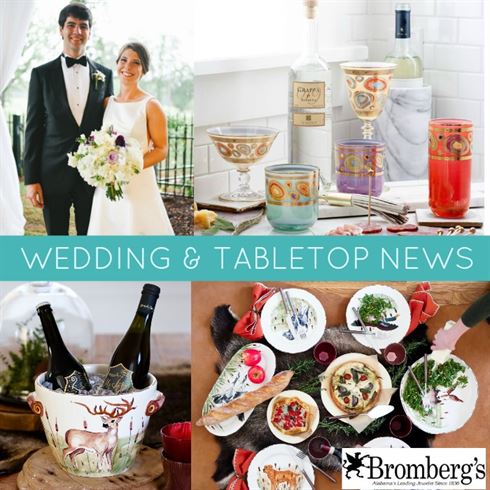 GIFT GAB: Magic City Cravings Signed Cookbook
TABLE TALK: Rustic Vietri Wildlife Pattern
BUYER™S CORNER: Vietri Holiday Sneak Peek
EVENTS: Vietri Pre-Holiday Sale Plus Magic City Cravings Book Signing Event
FEATURED WEDDING: RILEY PHILLIPS & THOMAS GRIFFIN
---
GIFT GAB: MAGIC CITY CRAVINGS:
The Most Requested Recipes from Birmingham Restaurants Then & Now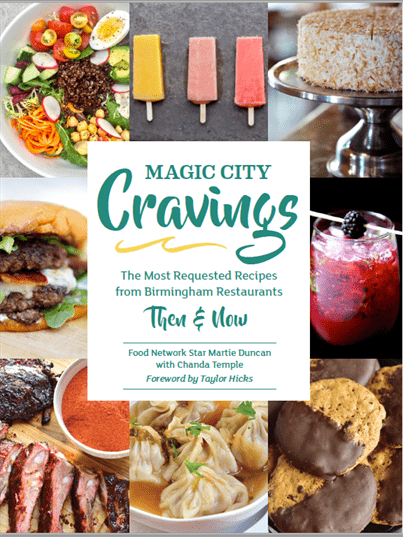 Martie Duncan and Chamda Temple along with photographers Arden Upton, Mo Davis and Frank Couch have teamed up again for a new book. Remember Ireland's Steak & Biscuits? How about Joy Young's Egg Foo Young or Marsh's Coconut Cake? Do you absolutely crave Saw's Pork and Greens, ice cream from Big Spoon Creamery, Momos from Bamboo, or the Arancini from Bottega? All of these recipes plus 80 more along with a history of Birmingham food and the role some of our favorite food families have played can be found in Birmingham's newest cookbook, Magic City Cravings which benefits Children's of Alabama. Taylor Hicks wrote the foreword. $27.95
Martie will be in our Mountain Brook store signing from 11am-1pm during our Vietri Pre-Holiday event September 14. You may pre-purchase your copies to be personalized prior to the event.
The perfect hostess or holiday gift"¦ stock up now, they won™t last!
FYI"¦ Our registered brides save 20% on attendant and hostess gifts and we™ll even wrap them for you in the traditional Bromberg's silver box!
Need a gift in a hurry? Call us, we are more than happy to charge your gift, wrap it, and ship it for you! Phone: 205-871-3276
---
TABLE TALK: VIETRI PATTERNS TO FIT YOUR LIFESTYLE
RUSTIC FALL FLAVOR WITH VIETRI™S NEW WILDLIFE PATTERN
Have a hunter or dog lover in your life? Hand-painted in Tuscany and an instant classic for everyday dining, the Vietri Wildlife collection brings the grandeur and beauty of the outdoors to your table with exceptional craftsmanship and attention to detail. Enjoy a warm cup of cocoa in the winter months or your morning coffee during hunting season with this whimsical selection of animals.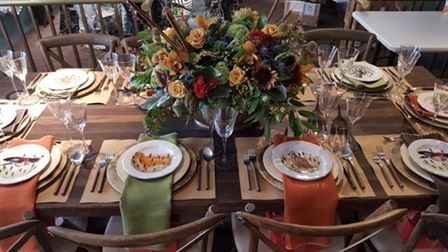 DRESSED UP ELEGANCE WITH VIETRI™S NEW REGALIA PATTERN
If you want to elevate everything you serve, the new Regalia pattern is the perfect addition to your table. The ornate emblems and decorations of royalty inspired this unique collection, hand-painted in 14-karat gold. Available in cream, aqua, purple or orange. From $65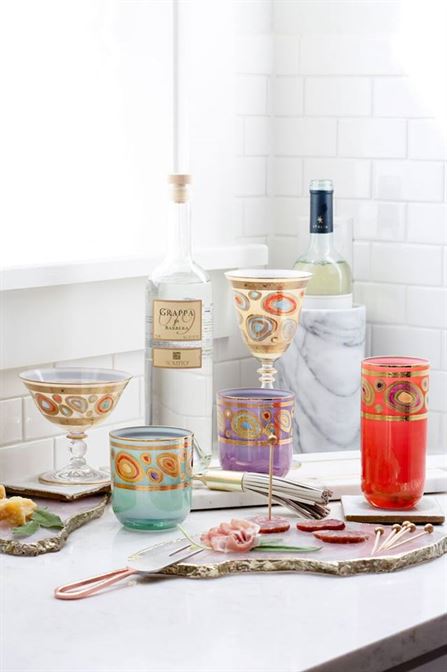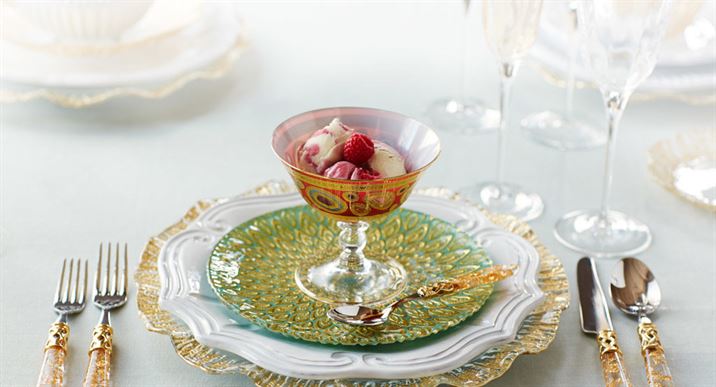 WHITE TWO WAYS: VIETRI™S CLASSIC LASTRA OR BAROQUE INCANTO
LASTRA: The clean and simple lines and classic shapes of Vietri's Lastra pattern are a chef's favorite for showcasing their culinary creations and it is that simplicity which makes a simple cheese platter or bowl of homemade soup the star of the show. Hand-painted on Italian stoneware in Tuscany, Lastra is also available in Grey, Red, Cappuccino, Aqua, and Cream.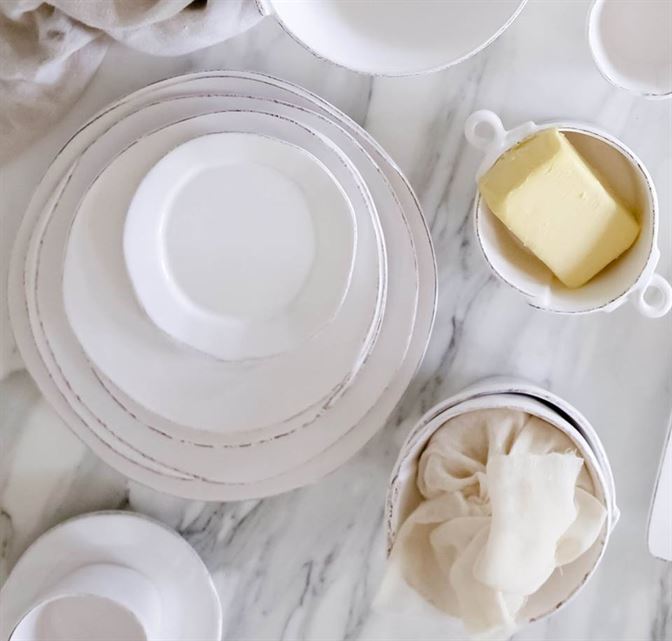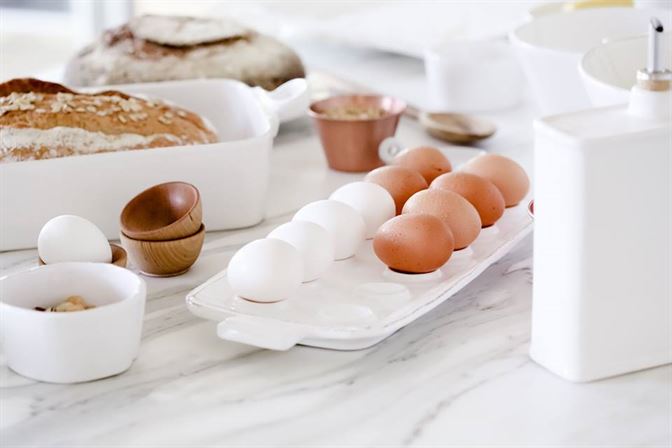 INCANTO: The Incanto pattern is an eternal Bromberg's bride favorite. Inspired by the architectural curves of 17th century Europe, the Incanto Baroque European Dinner Plate brings authentic Italian style to your table with an element of casual sophistication. Mix and match with other Vietri designs to express your own unique style.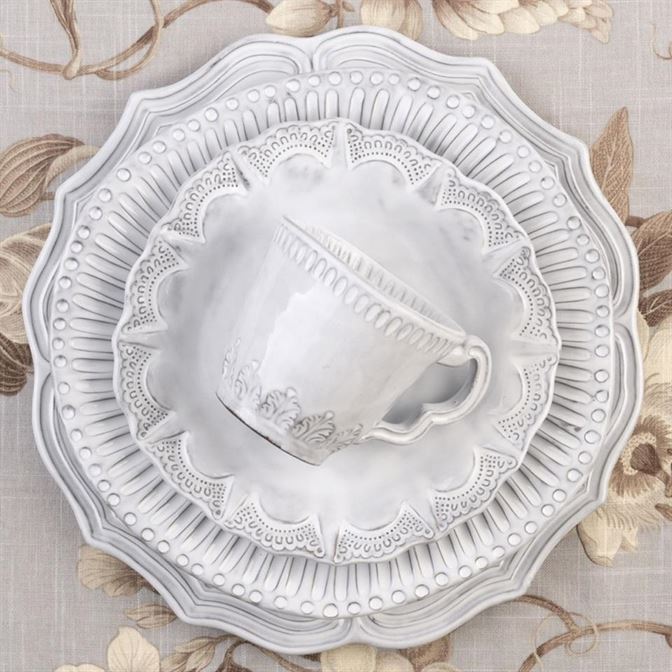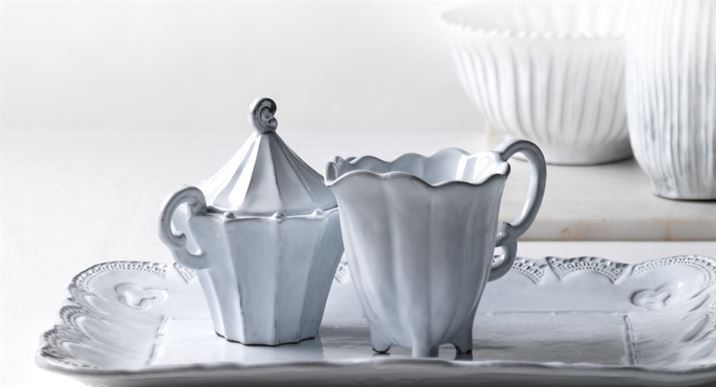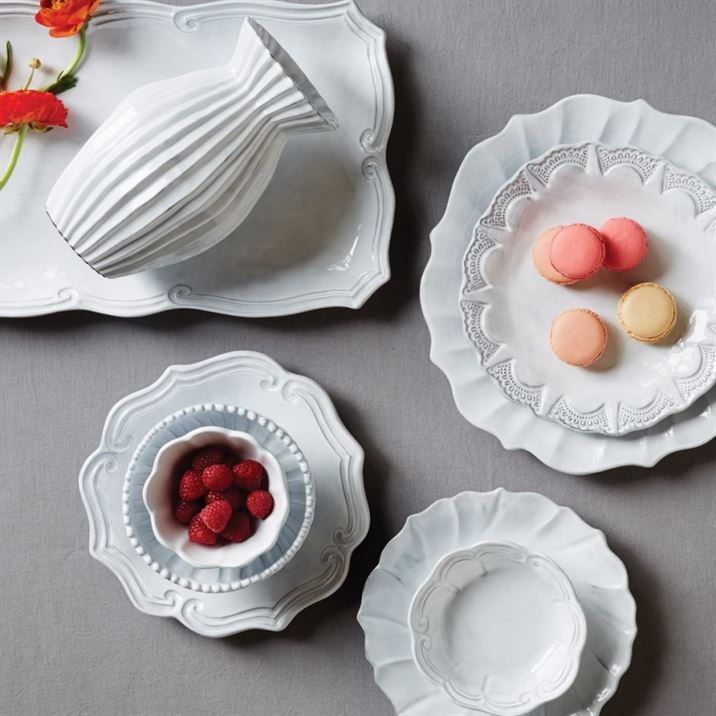 NOTE: Formal china is on display at our Mountain Brook location only.
BUYER™S CORNER: Vietri Lastra Holiday Sneak Peek
Lastra Holiday 2017… it isn't too early to start thinking your holiday table and with our Vietri Pre-Holiday sale coming up, it is the perfect time to get a jump on your holiday plans. Quaint hand-painted fir trees and bright cardinals drift across the white canvas of the classic Lastra pattern for a fun and sophisticated holiday table.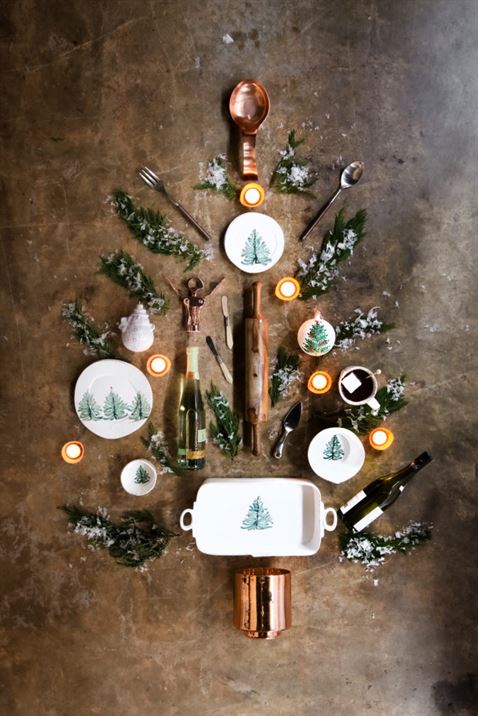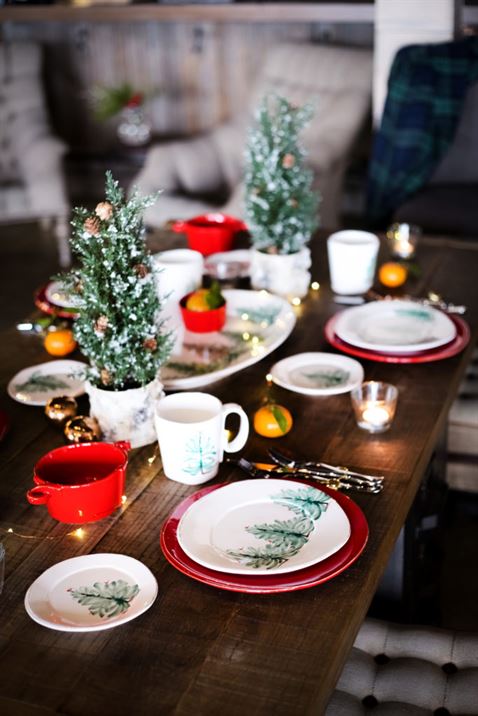 BROMBERG™S GIFT REGISTRY BENEFITS
All registered brides receive these benefits:
20% off non-diamond wedding bands
20% off attendant gifts and hostess gifts
Buy or receive seven place settings of china, crystal, or silver, get the eighth free!
Bromberg's exclusive twelve-month interest free club plan (with credit approval)
CONTACT ONE OF OUR BRIDAL CONSULTANTS:
Mountain Brook 205-871-3276 mbbridal@brombergs.com
Ask for Janice or Vanissa.
Bromberg's at the Summit 205-969-1776 sbridal@brombergs.com
Ask for Katy Rose or Lisa.
FEATURED WEDDING: Riley and Thomas
See their wedding images and read their story"¦.
EVENTS: Vietri Pre-Holiday Sale with Magic City Cravings Book Signing with chef and author Martie Duncan
Pre-Holiday Sale: September 14 – 16
Book Signing: September 14th from 11am -1pm