Vietri Artisan Stefeno Barbieri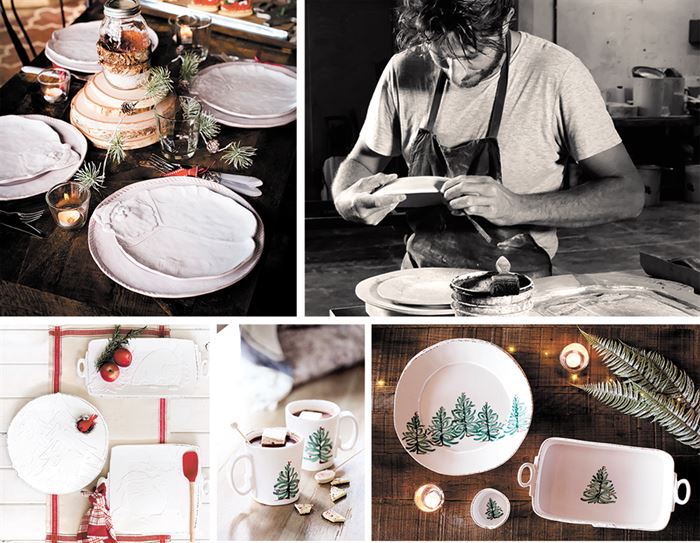 It is Vietri Week October 29th – November 3rd at Bromberg's! Receive 20% off VIETRI purchases during this special event and receive a free Red Small Rectangular Baker and Red Large Rectangular Baker as our gift to you with your VIETRI purchase of $300 or more.
Meet the maestro artisan who has helped craft many of VIETRI's most beloved collections, including Lastra, Lastra Holiday, Lastra Winterland, and Bellezza Stone!
Stefano Barbieri will be on location at our Mountain Brook store on Thursday, November, 1st, 2018 from 2 – 6 pm. Have Him personalize your VIETRI purchases with Italian phrases as he tells of the inspiration behind the beautiful collections
Stefano Barbieri was born in Italy in 1978. He got his artistic start in a factory in 1994, where he worked as a hand molder. Over the years, he has worked closely alongside our beloved maestro artisan, Stefano Roselli. Together they carve and create various shapes and molds formany of VIETRI's beloved collections. Stefano quickly learned the details and nuances of various clays and ceramics. He was recognized as an exceptionally innovative and gifted molder when he won the first prize in aceramic contest organized by maestro sculptor Eugenio-Taccini, one of Italy's mostdistinguished sculptors.
A true artist, Stefano's work is also his passion. He is most at home when he has clay on his hands and sketches for possible designs scattered across his workspace.