VALENTINE'S DAY GIFTS, NEW VIETRI, UPCOMING EVENTS PLUS CAROLYNE AND ALEXANDER GET MARRIED
In this Issue"¦.
Featured Wedding: Carolyne Nix and Alexander Kontomitras
Gift Gab: Give Them Gifts They Will Love Forever This Valentine's Day
Table Talk: Viva Vietri "" New Lace and Fresh Patterns
Events: Save-the-Date for Skyros and Vietri Spring Events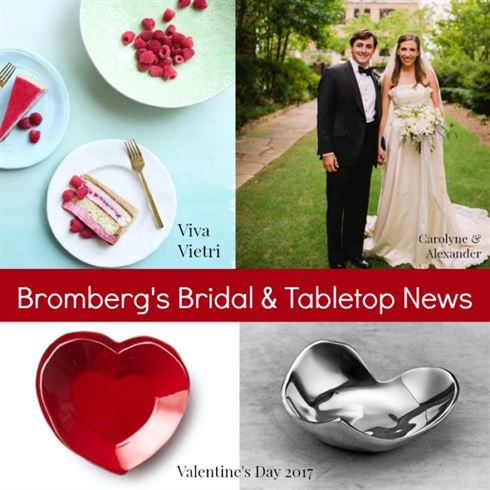 GIFT GAB: SKIP THE ROSES- WE HAVE GIFTS THEY WILL LOVE FOREVER THIS VALENTINE™S DAY
Everyone loves getting flowers"¦ but skip the cliché this year and give your Valentine something they can love forever. We have a huge selection of unique Valentine's Day gifts in stock- something for every personality on your list.
BEATRIZ BALL SOHO AND VENTO HEARTS: You'll find a thousand uses for the Beatriz Ball heart shaped decorative dishes. Use to serve nuts and nibbles at your next party, or to hold earrings and other small jewelry on your bedside table. Made of a top quality, FDA safe, easy-care, oven and freezer friendly aluminum alloy. Soho $35 Vento $79.
VIETRI ITALIAN HEARTS: Tuscan artisans use 13th Century techniques to create designs for these Italian stoneware heart dishes. In rich red or white. Bellezza or Lastra patterns. $40
Tips for the perfect Valentine's table set with Vietri Lastra in red and white and stunning Vietri glassware!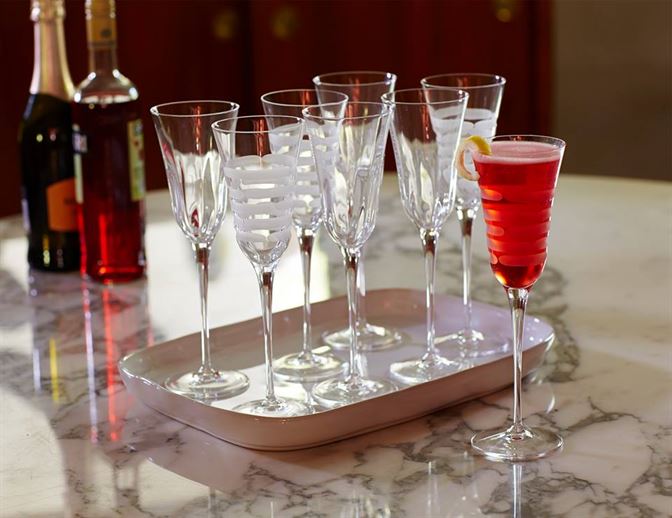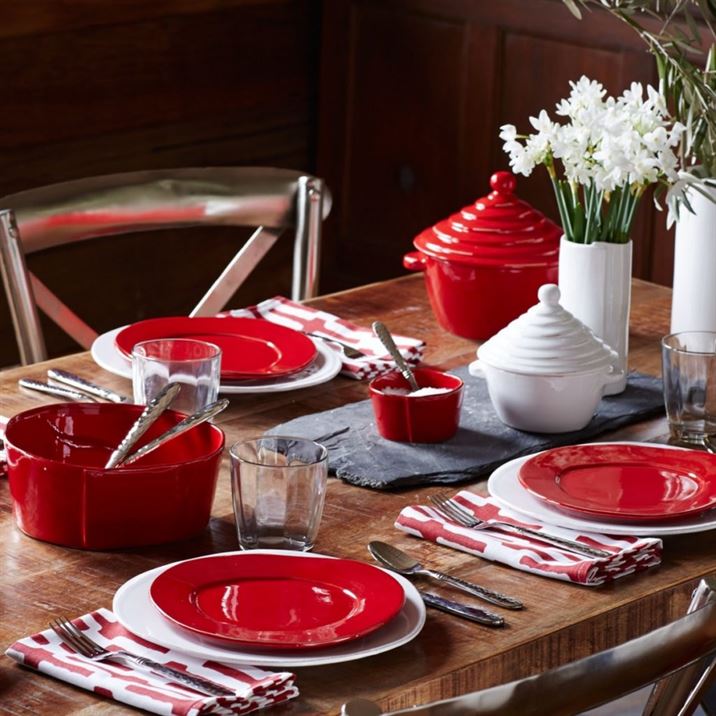 LIMOGES ENAMEL BOXES: Limoges is a town in west Central France known for its medieval and Renaissance enamel on copper and its 19th-century porcelain. Limoges boxes are extremely collectible and make the perfect gift for the person who has everything. Once you have one, you'll keep it forever. Shown below are just a few examples of our extensive Limoges collection. Paris Patisserie ($296) Under the Pagoda( $358) Wedding Chapel ($338)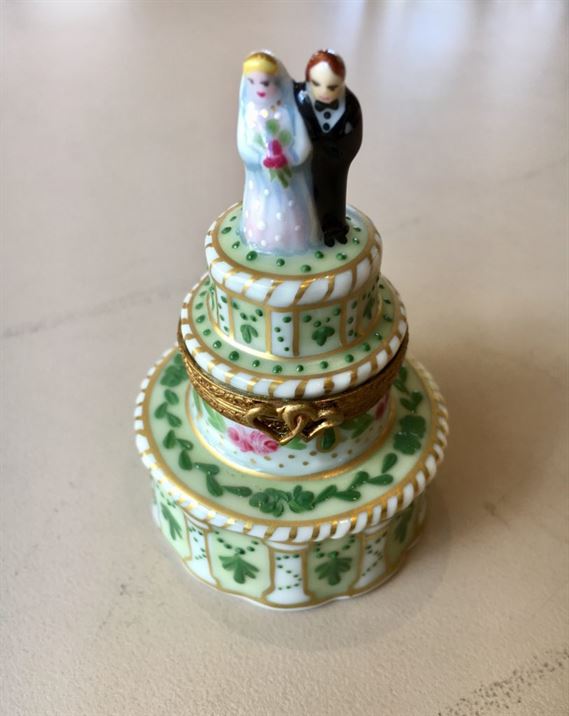 HOSTESS WITH THE MOSTESS: If your Valentine loves to decorate or arrange flowers, they will treasure Designing Life Celebrations with celebrity floral designer DeJuan Stroud. It is a fresh guide to entertaining with a focus on tabletop and floral design. Stroud, originally from Andalusia, Alabama now designs elegant weddings, celebrity events, and movie premieres"¦ the forward is by one of his best clients, Jon Bon Jovi. $50.
Need a gift in a hurry? Call us, we are more than happy to charge your gift, wrap it, and ship it for you! Phone: 205-871-3276.
TABLE TALK: SCENES FROM A FRENCH PATISSERIE
What is more romantic than Paris? Our Mountain Brook windows this month are inspired by a French patisserie and set with our newest casual china patterns. Viva Vietri is classic Italian Stoneware that is microwave, freezer, and oven safe. Both Fresh and Lace patterns come in soft pastel colors of White, Pistachio, Grey, Aqua, and Natural so you can mix and match them easily to suit the occasion. Dinner plate $30. Salad plate and pasta $28.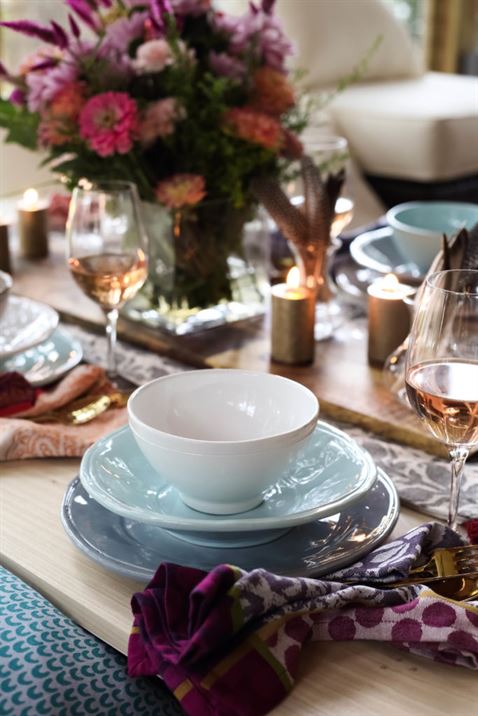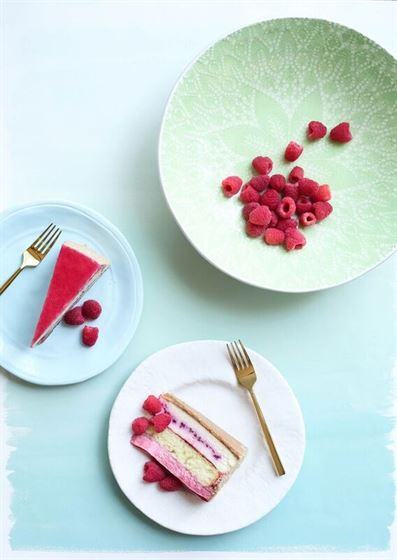 Don™t forget that our formal china collection is only on display at the Mountain Brook location. Casual china is displayed at both locations.
Please contact our bridal consultants at one of these locations:
Mountain Brook 205-871-3276 mbbridal@brombergs.com
Janice, Vanissa & Courtni
Bromberg's at the Summit 205-969-1776 sbridal@brombergs.com
Katy Rose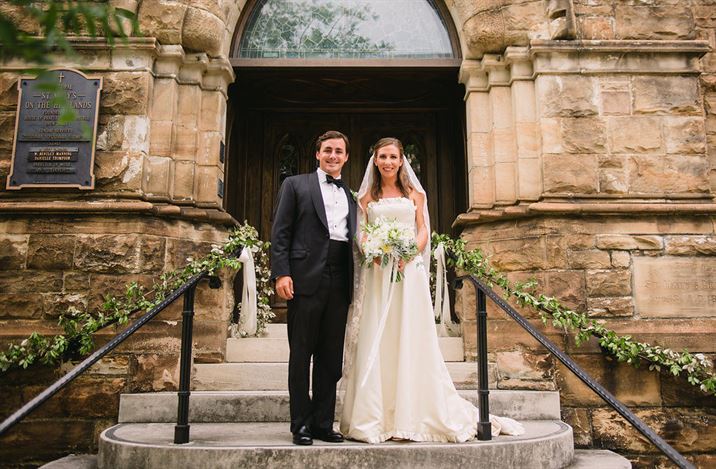 Bromberg's Brides Club Benefits
All registered brides receive these benefits:
20% off non-diamond wedding bands
20% off attendant gifts and hostess gifts
Buy or receive seven place settings of china, crystal, or silver, get the eighth free!
Bromberg's exclusive twelve-month interest free club plan (with credit approval)
EVENTS AT BROMBERG™S: SAVE THE DATE FOR SKYROS & JULISKA SPRING EVENTS
Two of our favorites are coming to Mountain Brook so mark your calendars!
SKYROS WEEK
April 3-8, 2017
20% off Skyros purchases plus a special gift with purchase to be announced.
JULISKA WEEK
May 1-6, 2017
Details to be announced very soon!
Call Janice, Vanissa or Courtni at Mountain Brook for phone sales or more information: 205-871-3276