Signing Events: Waterford and Radko Today, Holiday Table Ideas, Gifts Galore, Juliana and Charles Get Married
In this Issue"¦.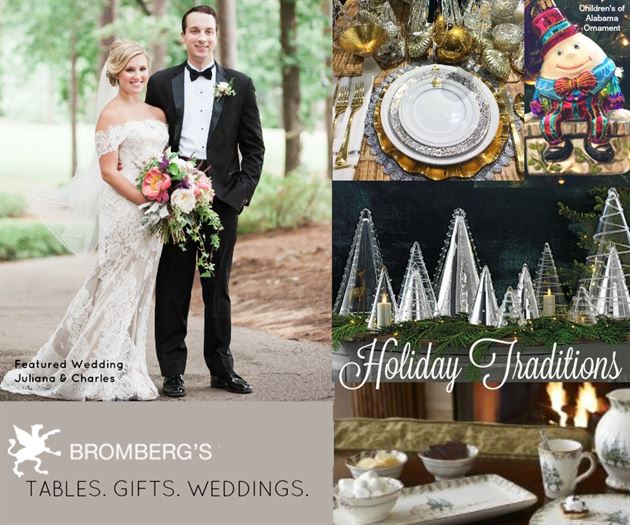 Featured Wedding: Juliana Giddens and Charles Hoskins
Gift Gab: Radko Ornament Benefitting Children's of Alabama
Table Talk: Holiday Patterns Old and New
Buyer's Corner: Start a Collection of Simon Pearce Crystal Trees
Events: Bromberg's Village Christmas Tree, Waterford and Radko Signing Events
GREAT GIFTS GALORE!
CHRISTOPHER RADKO AMBASSADOR SIGNING EVENT DECEMBER 5TH
Have your Radko purchases signed and personalized by Ambassador Brant Moll from Christopher Radko.  Our happy Humpty Dumpty ornament benefitting Children's of Alabama is in stock now. With every Radko purchase of $300 or more receive a "A Job Well Done" Santa, our gift to you valued at $63. (While supply lasts) Our Humpty Dumpty ornament is $54 and the entire amount goes to benefit Children's of Alabama!
Mountain Brook location: Â 10 a.m. – 2 p.m.
Call Janice, Vanissa or Courtni at Mountain Brook for phone sales or more information: 205-871-3276
ANNUAL WATERFORD ARTISAN EVENT DECEMBER 5TH
Waterford Master Craftsman Bernard O'Brien will personalize Waterford purchases December 5, 2016 from 12-2pm at the Mountain Brook location. Call 205-871-3276 for more information.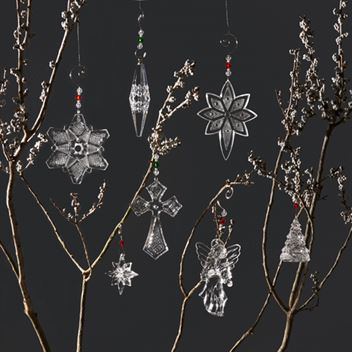 STOCK THE BAR: JULISKA CARINE BARWARE
Carine from Juliska is our most popular pattern in casual glassware for a reason! Stylishly traditional with a modern flair, they are dressy yet casual and work with almost every china pattern. A set of four double old fashioned glasses paired with a favorite bourbon and a recipe for the perfect Old Fashioned or Manhattan is a wonderful way to spread some holiday cheer. Old Fashioned glasses $25 each.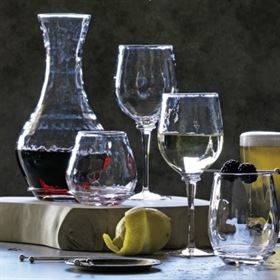 HOSTESS WITH THE MOSTESS: LASTRA HOLIDAY CANAPE PLATE SET
Need a supply of gifts for impromptu parties? Pick up a few of our Lastra Holiday Canape plates complete with red cheese spreader for the perfect hostess or thank you gift for $28 each. Â Hand painted fir trees and bright cardinals drift across the fresh white Italian stoneware made in Tuscany. We have a large assortment of Lastra Holiday items in stock to mix and match with your everyday pattern.
TREETOPS THAT GLISTEN: JULISKA'S BOHEMIAN GLASS TREES
Juliska's Bohemian mouth-blown glass glisten and sparkle when they catch the light. Their hollow design allows them to nest within each other or be displayed as a cloche over a candle or other decoration, providing endless possibilities. Prices start at $112.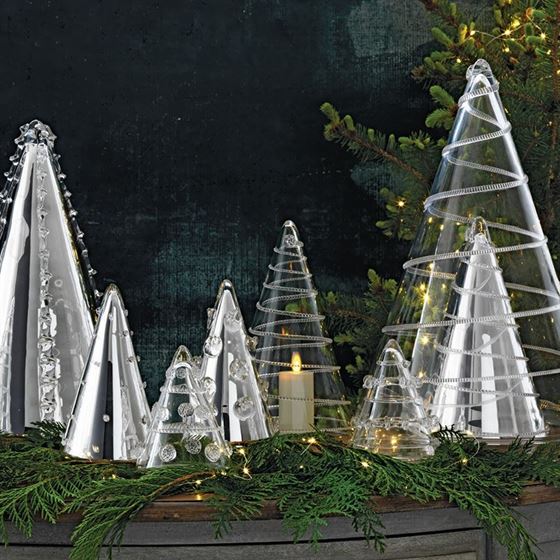 Need a gift in a hurry? Call us, we are more than happy to charge your gift, wrap it, and ship it for you! Phone: 205-871-3276Â 
TABLE TALK: HOLIDAY TABLES
Our tables are dressed for the holidays! Stop by our Mountain Brook location to see all our holiday china patterns on display and get ideas for your own holiday tables. Here are some of our favorite patterns"¦ from comfortable and casual to supremely sophisticated. We have something for every personality and budget.
Don™t forget that our formal china collection is only on display at the Mountain Brook location. Casual china is displayed at both locations.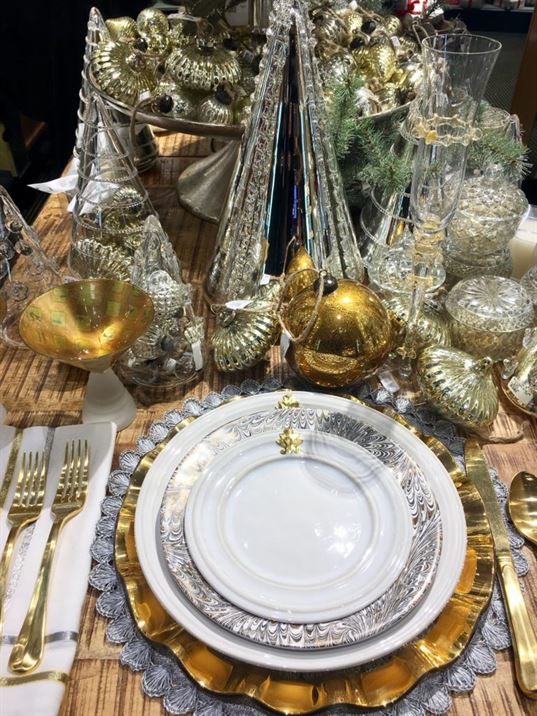 This beautiful placesetting includes an Annie Glass Gold Ruffle charger, Juliska La Panier dinner plate and canapé plate, Juliska Firenze Medici patterns.
ARTE ITALICA: NATALE
One of our newest holiday patterns combines hand painted berries, pine boughs, and snowy evergreens on each one-of-a-kind piece. Hand made in Italy, Natale is dishwasher safe on the low heat setting and microwavable, which makes it perfect for holiday entertaining. Prices start at $45 for the mug.
JULISKA: REINDEER GAMES
There's Dasher and Dancer, Prancer and Vixen…. a favorite Christmas carol brought to life in a new holiday pattern we love from Juliska. Elves coach their reindeer while Santa and Merry Claus cheer them on. Reindeer Games is part of the Country Estates collection; the mugs and party plates are in stock now! Prices start at $35.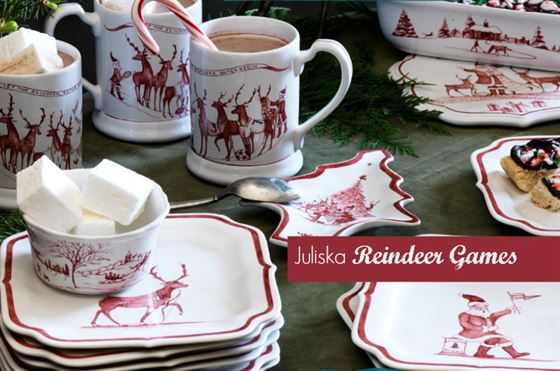 HOT FOR THE HOLIDAYS: JULISKA WINTER FROLIC
Juliska's Winter Frolic napkins are flying out of the store. Only $20 while supplies last. Buy some to give and to keep-they are perfect for holiday entertaining!

BUYER™S CORNER: START A HOLIDAY COLLECTION
Do you have a holiday collection? If not, we have two that are so beautiful, you™ll want to leave them on display all year long. Simon Pearce Vermont Evergreen crystal trees and hurricanes come in an assorted sizes; perfect for your table, mantle, or windowsill. Start a collection for your sister, mother-in-law or daughter. You™ll be able to add to it each year, a wonderful holiday tradition. Prices begin at $65.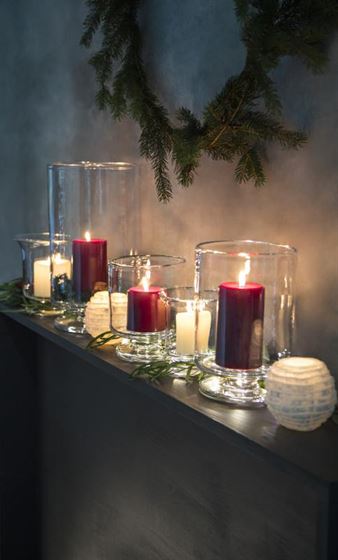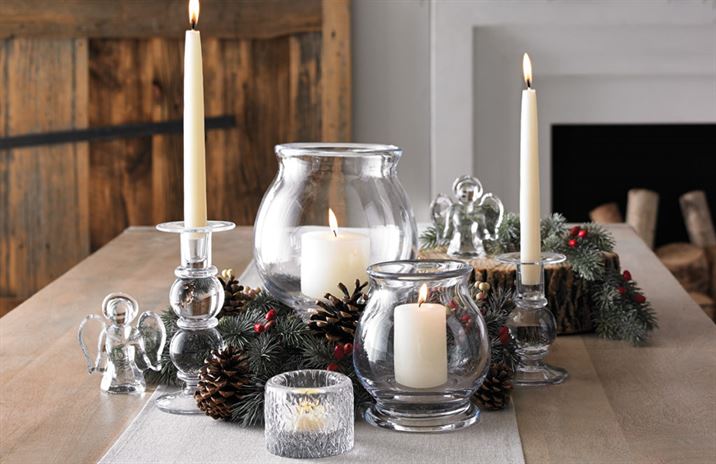 For more information, please contact our bridal consultants:Â 
Mountain Brook 205-871-3276 mbbridal@brombergs.com
Janice, Vanissa & Courtni 
Bromberg's at the Summit 205-969-1776 sbridal@brombergs.com
Katy Rose 
CLICK HERE to view their photo gallery"¦
BROMBERG'S REGISTRY BENEFITS
All registered Bromberg's brides receive these benefits:
20% off non-diamond wedding bands
20% off attendant gifts and hostess gifts
Buy or receive seven place settings of china, crystal, or silver, get the eighth free!
Bromberg's exclusive twelve-month interest free club plan (with credit approval)
 
EVENTS AT BROMBERG™S
 BROMBERG'S ANNUAL VILLAGE CHRISTMAS TREE
The tree is up! We're so proud to continue this annual holiday tradition in Mountain Brook Village. Families have made our tree the background for their holiday photos for years. Stop by and create your own Christmas tradition. Be sure to tag us when you post your Bromberg's tree photos on social media! #brombergstree