Bromberg's: Preparing You for Wedding Season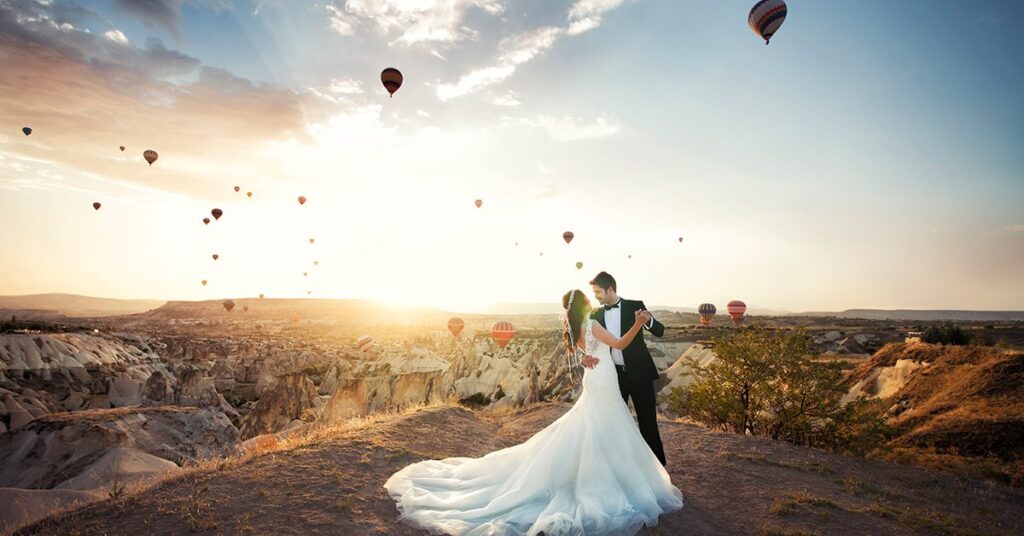 March is upon us. Spring is near. The time is upon us to prepare for wedding season.
Here at Bromberg's, we're getting ready to serve the role—or roles—you will play this wedding season. Whether you're a bride, a groom, or a plus-one, we've got you covered with the latest and greatest brands for rings, jewelry, and other accessories.
But we also want to keep you prepared beyond what you can purchase here at Bromberg's. Let's take a look at what you need to keep in mind as the weddings start in earnest this March—and perhaps more than we're accustomed to due to the last two years of postponements.
Prepare for A Wave of Weddings
In addition to the standard number of weddings in a given season, weddings taking place in 2022 are making up for up to two years' worth of cancellations. Those of you with a wide network of friends, family, and colleagues might be in for a wild ride through the season of all wedding seasons.
Plan Ahead
Here at Bromberg's, we're advising customers to prepare for this season in many ways. Perhaps most importantly, we think preparing for wedding season in 2022 requires planning ahead. The surge of weddings is going to put a tax on your time and your wallet. Economize both by expanding your calendar and saving a little extra money.
Those hosting weddings—whether as a bride, groom, or parent—should keep in mind that yours may very well be one of many that your guests attend this season. This shouldn't change your plans, but be sure to give them extra thanks for making the effort, and show them a good time!
Re-up Your Wedding Gear
Speaking of planning ahead, most people like to show up to weddings in their finest garb. Ask yourself the following questions: Is your current mix of threads and accessories enough to withstand six nights of drinking and dancing by the end of August? How many times will your family and friends see that watch that goes with your go-to suit or those pair of earrings that match your favorite dress?
Think of 2022's wedding season as an opportunity to re-up your wedding gear. Check out Bromberg's latest accessories to spice up your outfits with the best quality brands, featuring not only beauty but also durability.
Get Your Registry Ready!
It may sound obvious, but that doesn't make it any less important. Preparing for wedding season as a betrothed couple means setting up your registry.
Bromberg's registry offers the widest range of options and the simplest user interface for those who want a curated, boutique experience. We also offer special discounts that make us the best deal in town:
20% off your non-diamond wedding bands from Bromberg's

20% off all attendants gifts for your bridesmaids and groomsmen

20% off hostess gifts

Plus free gift wrapping in our exclusive silver box
Our renowned Gift Letter program allows registered couples to receive a credit in the amount of each gift purchased. The credit received can be used when picking up gifts at a later date. Each Gift Letter details the gift that has been purchased, along with an enclosure message and the name of the gift-giver, beautifully printed in script on a card ideal for display. After their wedding, couples may redeem their Gift Letter credit for the gifts purchased or make exchanges as necessary, ensuring that they don't have to return physical merchandise for exchange.
For Proposals, It's Business as Usual
No swell of weddings in a given year should affect your decision to spend the rest of your life with someone. For those of you mulling over proposal plans, it's business as usual—and so too is it here at Bromberg's.
Many things have changed up until the present day in 2022, but we know one thing surely hasn't changed: chances are, your hopeful betrothed expects a ring. Bromberg's boasts the best selection of engagement rings in Alabama. Since 1836, we have remained committed to custom cuts of all carats and the most stunning colors and clarity.
If we had a dollar for every satisfied bride who dropped in to thank us for our service, we'd be able to buy all the diamonds in the world. No other jeweler offers a comparable selection at anywhere close to the same value. Our staff lives and breathes engagement rings, providing customers an individualized service that you just can't find at big-box jewelers.
Visit Us Online Or In Person!
Bromberg's is open for business at locations in Mountain Brook and Summit, Alabama from 9:30 AM-5:30 PM from Monday to Saturday. Don't worry if you live elsewhere. Bromberg's has a fanbase nationwide, and we ship to all corners of the United States. Visit us online or call today for more information.
About Bromberg's
With spring approaching quickly, wedding season is nigh. The pandemic has caused a ton of cancellations and postponements over the past two years. As a result, this year will likely bring a wave of weddings. Being prepared this year is more important than ever. Bromberg's staff is ready to assist you with your wedding needs, from the best jewelry and accessories to go with your wedding outfits to the perfect engagement ring for the perfect proposal.
We operate two Birmingham fine jewelry stores located in Mountain Brook Village and the Summit. At each of our locations, we provide meticulous attention to our products to ensure quality for our loyal customers. If you are looking for that special piece, need a jewelry repair or appraisal, or just have a general question or comment, please contact us.