Real Weddings: Ideas from the ring to the Escape from Bromberg's Brides
IT IS ENGAGEMENT SEASON!
With the turning leaves and the return of college football comes a new season— and just like that, the holidays are upon us once again. It is also the season for proposals… more proposals happen between October and January than any other time of the year. For those of you beginning the long road to your walk down the aisle, here are some ideas to help you plan from some of our favorite Bromberg's weddings.
Whether you're planning a big blowout with all your friends and family watching or a small intimate gathering for your inner circle, the personal details are what make your wedding and your photographs unique.
RINGS & BLING
Your engagement ring and wedding bands are your most important wedding purchase. Bromberg's has been helping couples find their perfect ring for over 180 years, and our master jewelry designer Philip Flenniken has been creating amazing custom jewelry for Bromberg's since 1974. Chance are good that someone in your family proposed with a Bromberg's diamond. Let us help you with a new ring or recreate a family heirloom into a ring you'll want to wear every day for the rest of your life.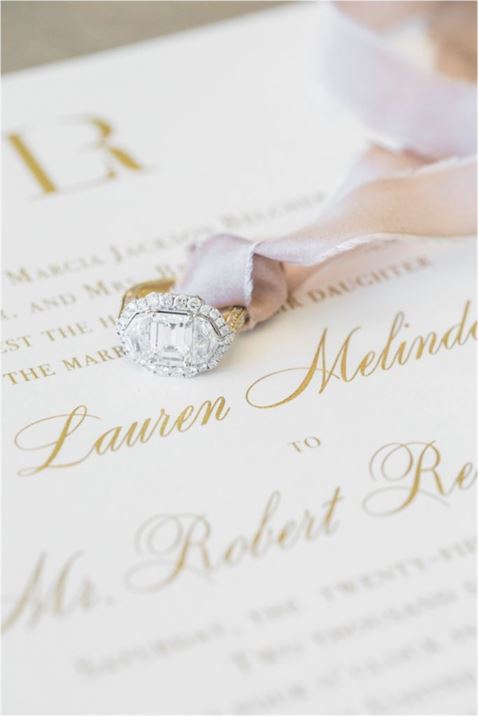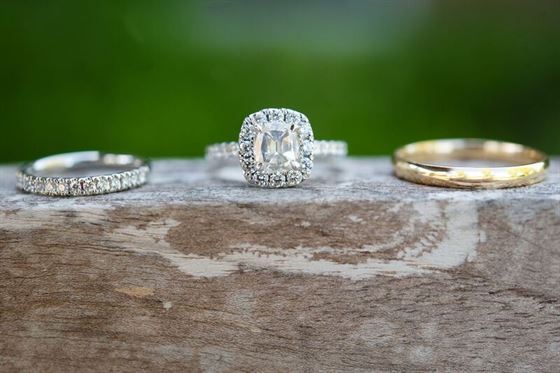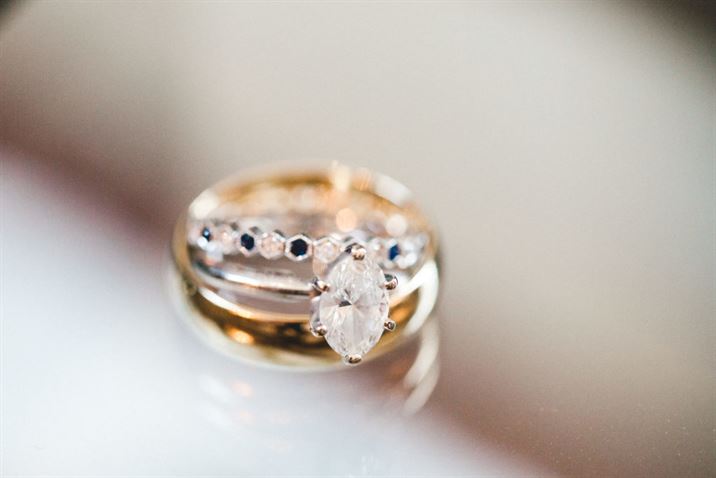 Old, New, Borrowed, Blue….traditional, modern, classic, or trendy? Whether you need a perfect pair of earrings or that timeless strand of pearls to complete your wedding attire, here are ideas for those all important finishing touches from recent Bromberg's brides.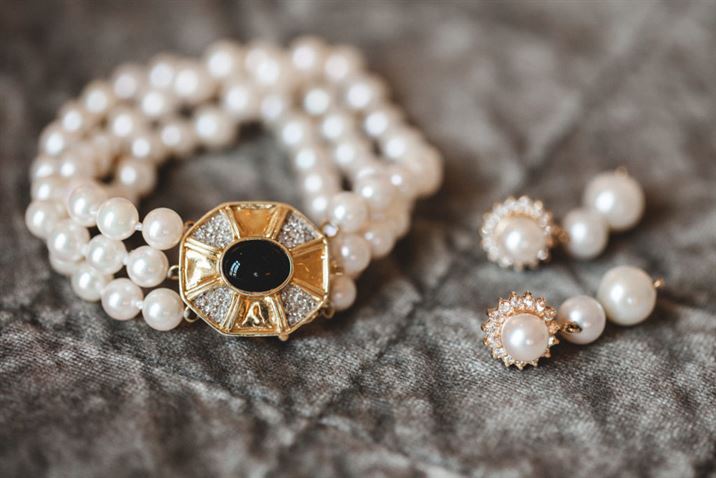 SHOE 'NUFF
Your wedding shoes are shoe 'nuff another important purchase. You want them to look beautiful, but you also need to be able to wear them for a very, very long time. In fact, the experts say you will likely be on your feet for over 12 hours on your wedding day and walk (or dance) over 10,000 steps! A second pair of shoes is always a good idea– even when are sure you won't need them.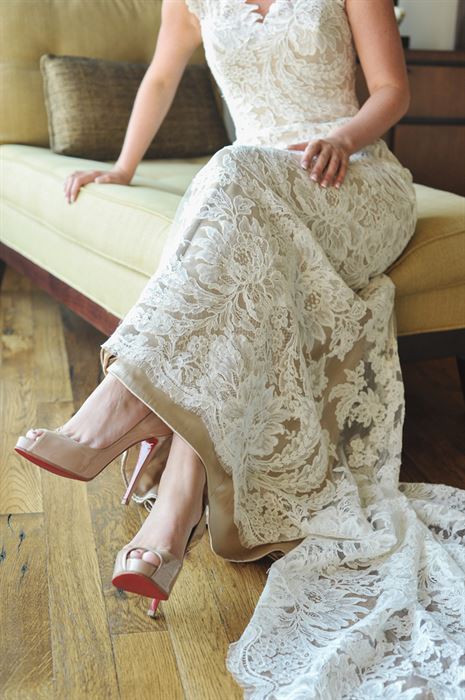 COLOR MY WORLD
Apparently pink is making a big comeback for weddings… after decades of "blush and bashful" weddings, pink was all but banished from the wedding color palette for a long time. In recent years, pink has reemerged as one of the most popular and prettiest of wedding colors. Whether you go with a soft, pretty, barely there pastel pink or a bold rose, bright fuchsia, or the popular desert mauve. think about pink when it comes to your wedding color scheme.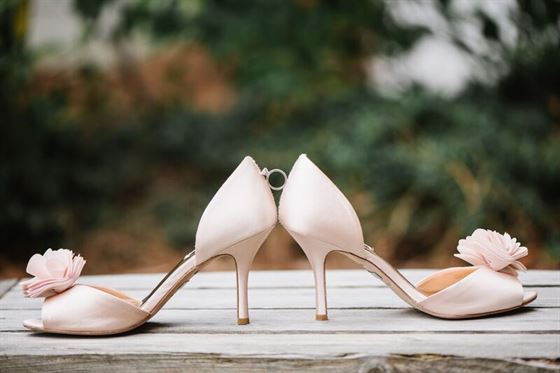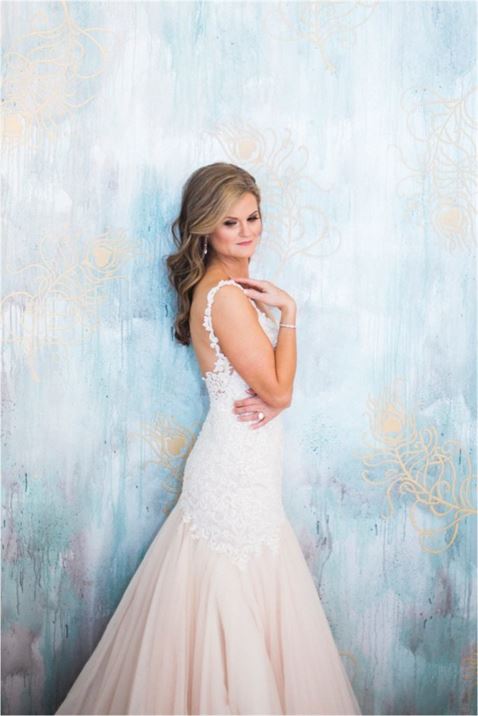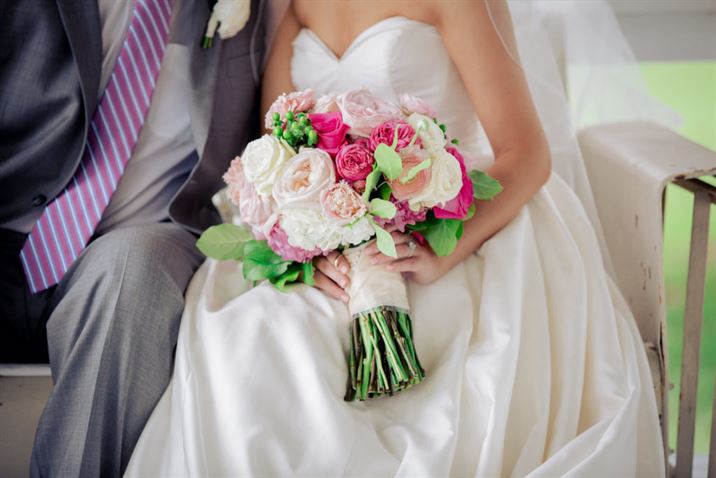 THE GUYS HAVE IT
Let's not forget the guys when it comes to wedding plans"¦ The guys have really stepped up their wedding game in recent years. From the perfect surprise proposal to wedding day attire, the guys really have it going on.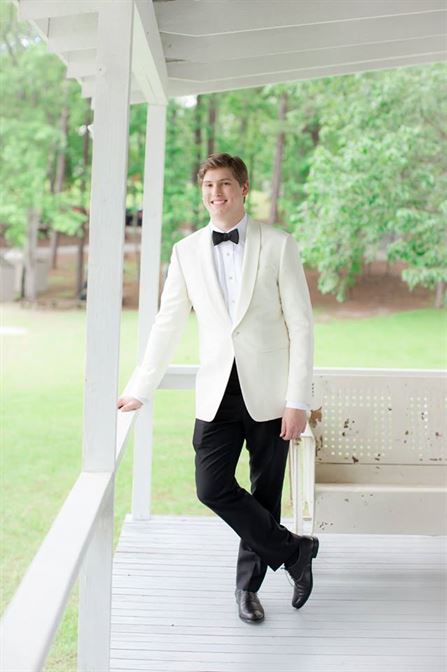 Brennan Peck even went to far to design his own wedding suit for his proposal—- with a family diamond passed down from Brennan's great-grandmother, to his grandmother, to his mother. Brennan had Bromberg's restore the ring so that he could give it to Caroline.
Whether your style is rustic and outdoors or clean and classic, we've got the cuff links, bow ties, watches, and accessories you're going to need. This Brackish bow tie and rustic boutonniere makes quite a statement for the outdoorsman and the classic cuff links and watch are the perfect finishing touch for a black tie affair.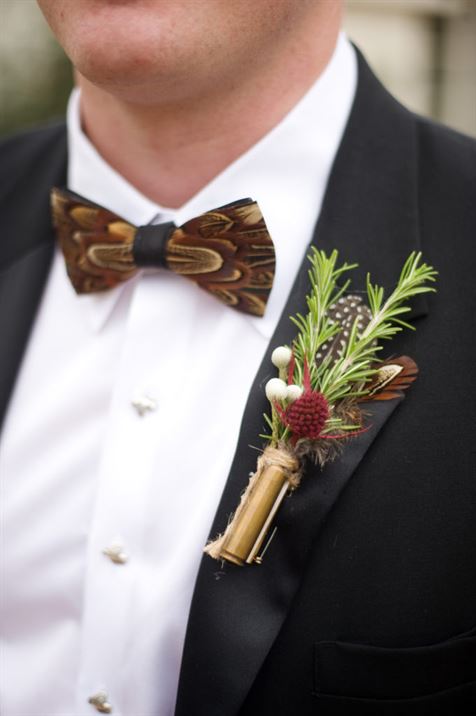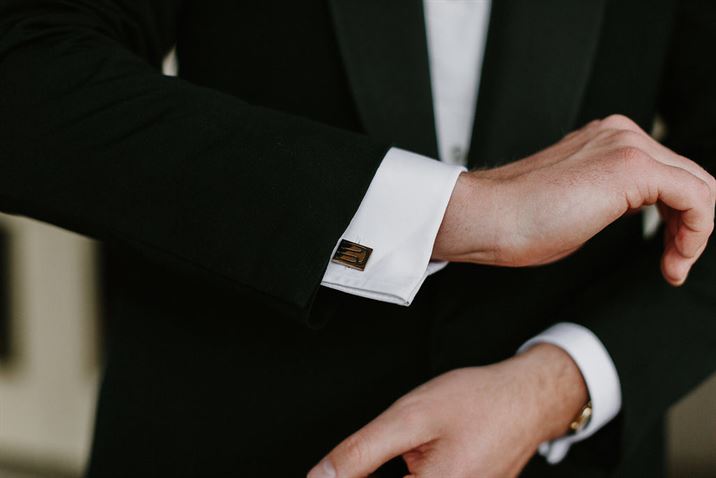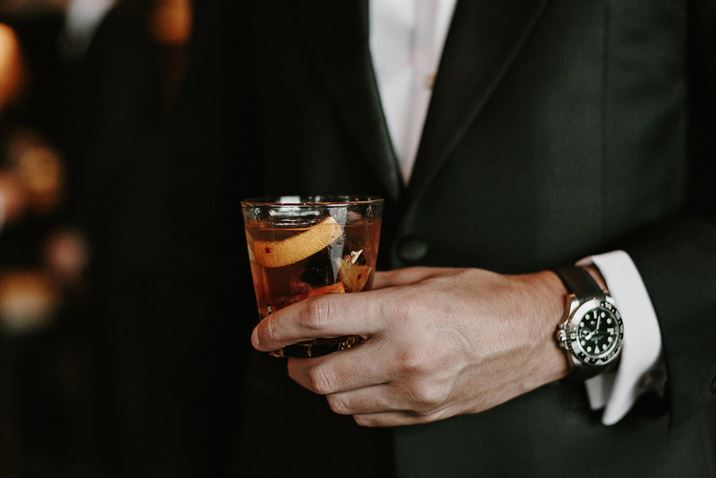 And don't forget, we have just the right gift for him or her; one that will last a lifetime. Our blue velvet box and signature silver bow have been part of Alabama weddings for almost two centuries!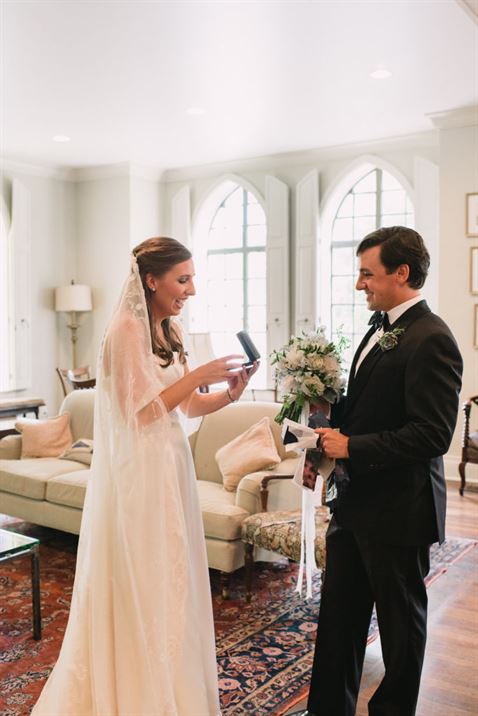 CAKED TO PERFECTION
We could not end without something sweet. Here are a few of our favorite cakes from some of our wedding couples. From the decadent to the daring and the sentimental and sweet, these wedding cakes are over the top perfection.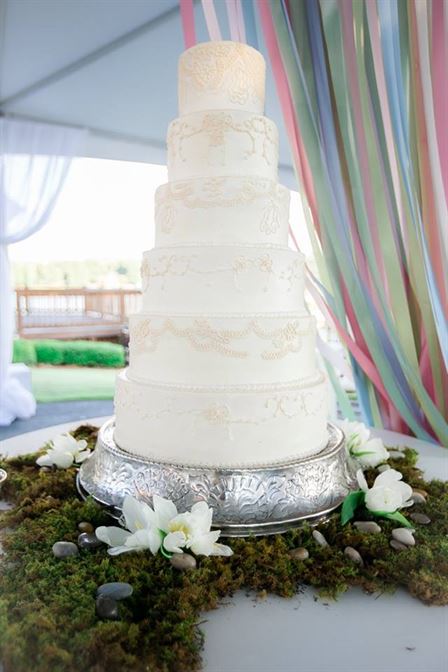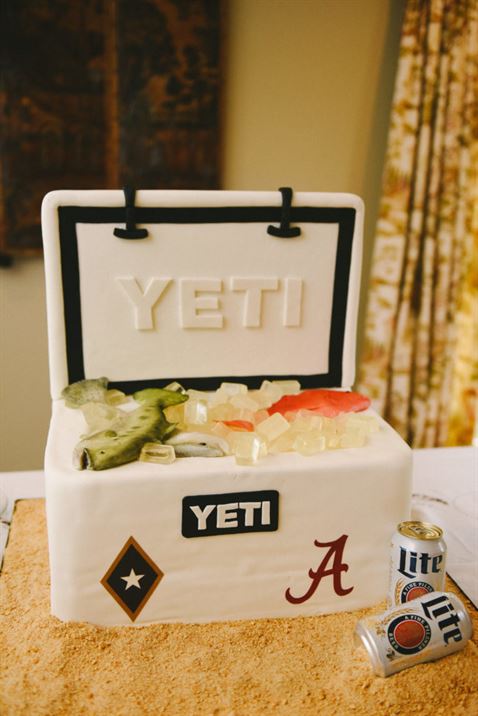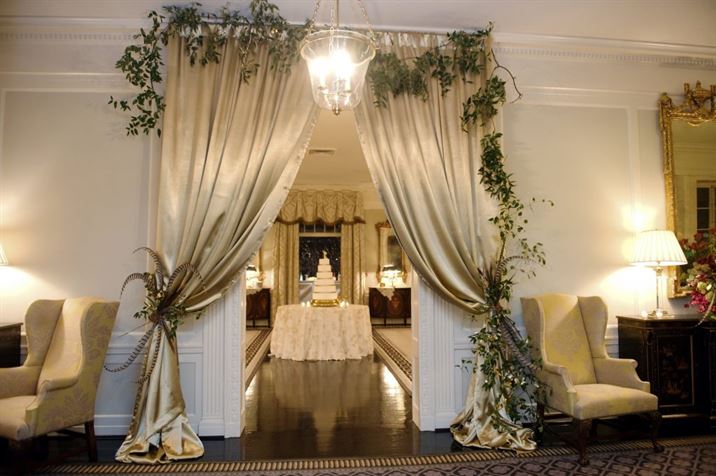 THE PERFECT ESCAPE
Our wedding couples always make their grand getaway in style… no matter what their style may be!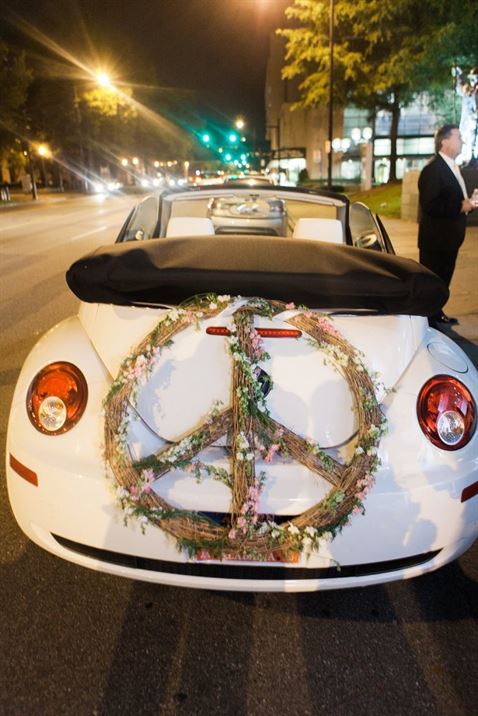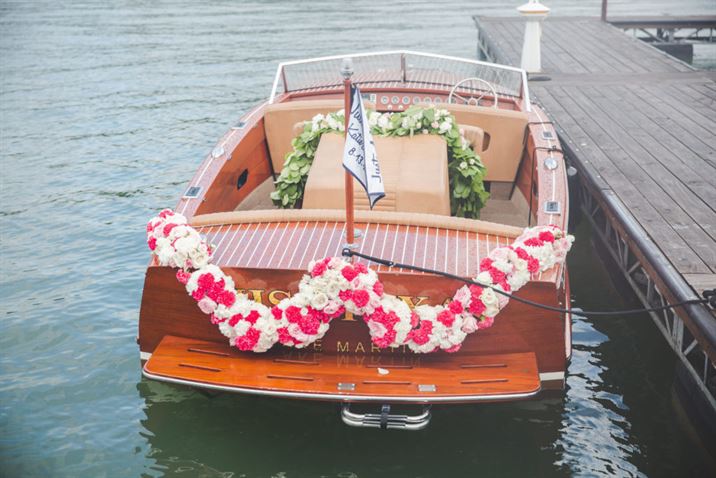 ---
BROMBERG'S WEDDING SPECIALISTS
Make an appointment with one of our bridal consultants who will help you with all your wedding needs.
Mountain Brook 205-871-3276 mbbridal@brombergs.com
Ask for Janice or Vanissa
Bromberg's at the Summit 205-969-1776 sbridal@brombergs.com
Ask for Katy Rose or Lisa
---