MOUNTAIN BROOK MARKET DAY SALE IS TODAY
IN THIS ISSUE: MARKET DAY IS HERE!
GIFT GAB: Summer Headquarters for Weekend Host Gifts
TABLE TALK: Will it be Italy or France This Summer?
FEATURED WEDDING: Gayden and Tim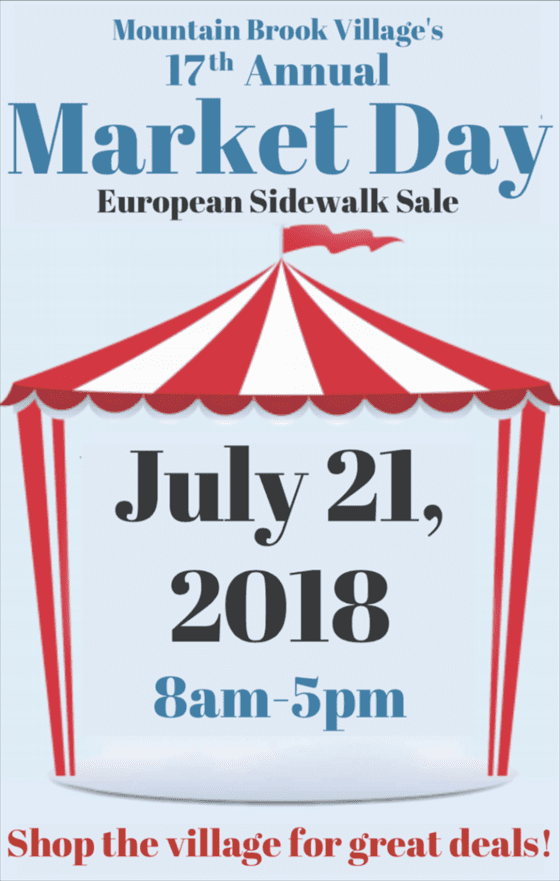 GIFT GAB: GREAT GIFTS ON SALE!
There is still a lot of summer left so stop by our Market Day sale today for big savings on some of our best summer gift items. Stock up now so when you are invited for a weekend at the beach, lake or mountains, you™ll already have the perfect thank you. Some suggestions include:
LINE UP FOR LINEN: We have a lot of beautiful fine linen on sale for Market Day. We hate to let it go but must make room for new collections. This is the one you've been waiting for. Come stock up now for the holidays!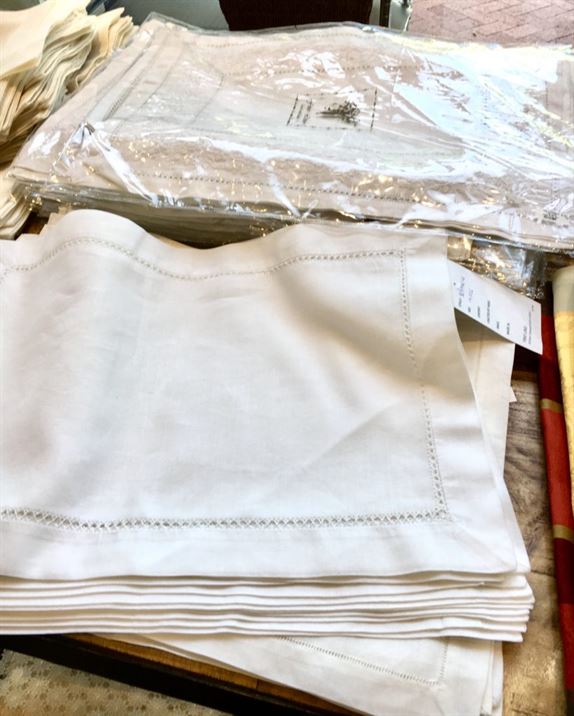 PITCHERS GALORE: We have these and other pitchers on sale including handmade Dartington glass pitchers which are perfect for engraving.
POOLSIDE ELEGANCE: These elegant acrylic stems from Strahl are also dishwasher safe! Perfect for outdoor summer fun without worry.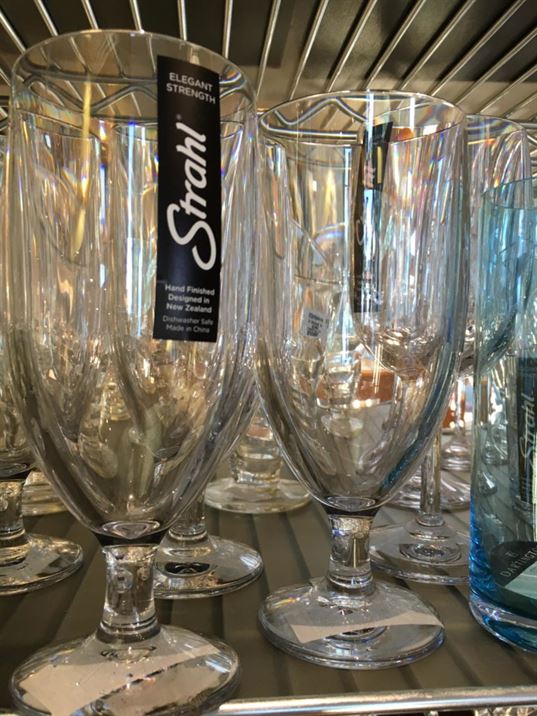 TABLE TALK: EUROPE ON SALE!
If you are dreaming of vacationing in France or Italy, we can help you set a table reminiscent of summer days in Provence or Capri with these patterns on sale during Market Day!
BELLEVIE: French hand-painted dinnerware and serving bowls on sale from $38 while supplies last.
VIETRI: Looking for discontinued Vietri? We may have the color of Lastra you are looking for.

CHRISTMAS IN JULY
JULISKA: Winter's Frolic bakers are on sale. Come get these savings while they last from one of our most popular collections!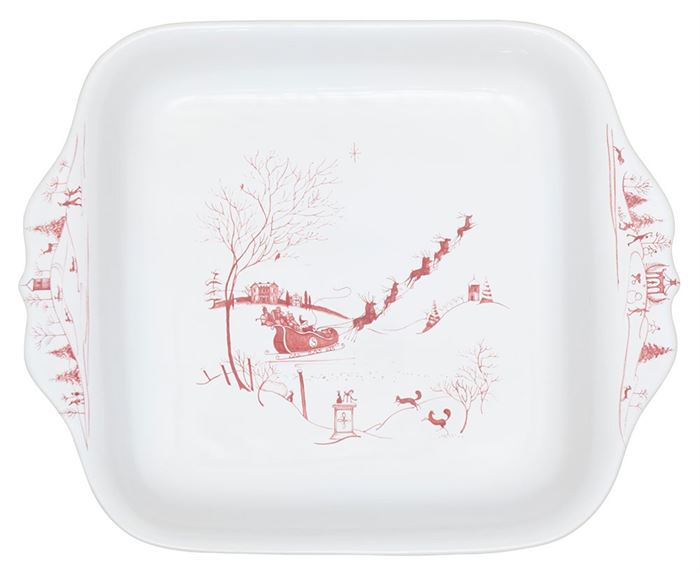 ARTISAN MAKERS CRAFTED COLLECTIBLES
Our buyers have assembled beautiful handmade treasures for our Market Days sale. Stop in to see all we have in stock as these images are only a representation of our selection.
CASKATA YORKSHIRE HEDGEROW: Vintage inspired interpretations of the romantic British countryside designed in soft black and creamy white fine porcelain dinnerware made in the USA.
SOUP™S ON FROM SERTODO: This beautiful Sertodo copper 8.25-quart soup pot is the perfect (and stylish) way to serve your crowd next fall. Sale $925. Add timeless, collectible copper ladles from Amoretti Brothers.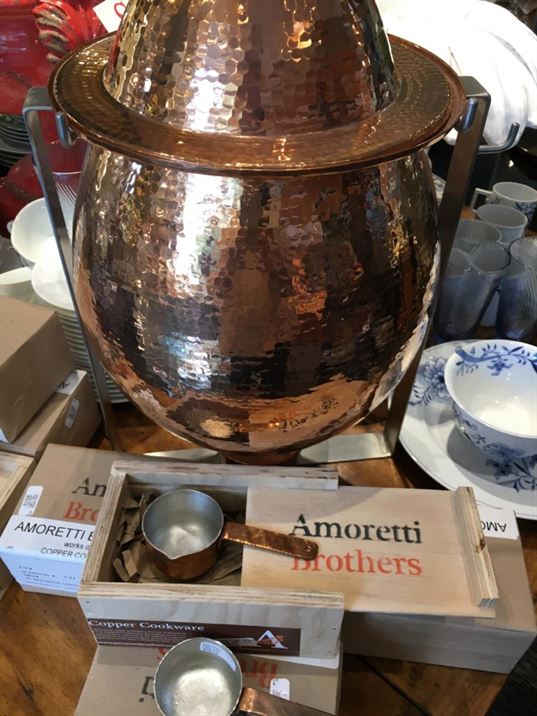 ---
NOTE: Formal china is on display at our Mountain Brook location only.
BROMBERG™S GIFT REGISTRY BENEFITS
All registered brides receive these benefits:
20% off non-diamond wedding bands
20% off attendant gifts and hostess gifts
Buy or receive seven place settings of china, crystal, or silver, get the eighth free!
Bromberg's exclusive twelve-month interest free club plan (with credit approval)
CONTACT ONE OF OUR BRIDAL CONSULTANTS:
Mountain Brook 205-871-3276 mbbridal@brombergs.com
Ask for Janice or Vanissa.
Bromberg's at the Summit 205-969-1776 sbridal@brombergs.com
Ask for Katy Rose or Lisa.
---