Everything You Need to Know About Buying an Engagement Ring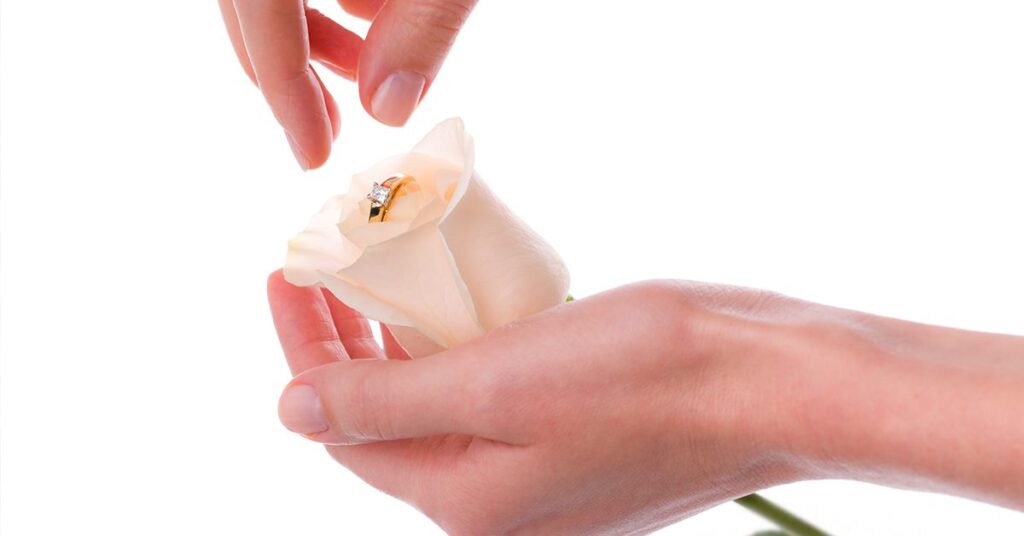 Bromberg's is predicated on the idea of bringing to life the romantic experience everyone longs for. For nearly two centuries, Bromberg's has worked with countless customers. But proposing isn't always as easy as it seems in the movies. It takes planning, and looking for the perfect engagement ring plays a big part.
Our staff here at Bromberg's does everything in their power to assist you. However, it certainly helps to have a few tips. What if you could know everything that goes into looking for an engagement ring? Today, we'll talk about some of our favorite insights to get you ahead of the game.
Get to Know the Nomenclature
Look into the Lingo
Looking for the perfect ring requires a little more than an eye for aesthetics. And no, we're not talking about getting the inside scoop on what your partner wants—though this is one of the best ways to understand how to go about your search.
Getting to know the lingo surrounding engagement rings is crucial to starting your search. For one, understanding sizes, cuts, and styles will generally assist you in your search. Additionally, your partner may already have some of these dimensional and aesthetic aspects in mind.
Sizes, Cuts & Styles
Engagement rings are most certainly not one-size-fits-all. Each stone has its own weight, measured in carats. And the stones are most certainly not all diamonds—many engagement rings are centered around or clustered with sapphires, emeralds, and other gems and stones. Even the ring needs to be sized to fit your partner's finger.
Understanding the ins and outs of engagement rings will go a long way toward sharpening your eye. You'll also be able to communicate better with our staff here at Bromberg's. Being able to describe with precision and confidence, you'll narrow your search more quickly and effectively.
Using Your Knowledge
Once you understand more about the world of engagement rings, your capacity for communicating and navigating the choices becomes easier. Now, it's time to use that knowledge to narrow down your search.
There are a ton of variables to consider, which we addressed above. It can feel overwhelming at times. Here's a list of features to consider first to avoid losing yourself in the endless variations.
Narrow down the shape

Decide what kind of band you want—gold, silver, white gold, etc.

Decide what kind of stone you want

Think about the weight you want
These four basic questions act as a fairly incisive survey. Each item will generate a list that you can shorten gradually. Over time, each list will get to the point at which you have a strong idea of what you're looking for.
Understanding Your Budget
In yet another blog from Bromberg's, we discussed the importance of setting a budget for the ring you ultimately select. We explained how everyone brings a different perspective to the process of searching for the perfect engagement ring. Some need to set a rigid price based on their salary and budget. Others need to decide their price range after gaining a better understanding of the ring they're looking for.
Regardless, it's crucial that you begin thinking about this from the outset. Our team here at Bromberg's has worked with many people who find the ring of their dreams only to realize that it's beyond their means. It can be a crushing blow. Start working with the Bromberg's team early on to gauge what's within your comfort zone.
Certified Quality
One of the most important things you can do is ensure that your ring is legitimate. The American Gem Society for the Gemological Institute of America is the preeminent certifier of diamonds and other stones. Unless they're antiques or otherwise obscure, Bromberg's stones are always certified.
Furthermore, make sure the certificate matches the diamond. Bromberg's staff will help you with the certification and matching for all your purchases.
Bromberg's has been facilitating proposals since 1836. That's over 186 years of service. No other jeweler in Birmingham can boast our pedigreed knowledge and experience. More importantly, we offer the best selection of engagement rings in all of Alabama. Visit our website today to learn more.
About Bromberg's
We publish a lot of blogs about engagement rings for good reason: proposing to your partner is one of the most important decisions you'll make in your life. Finding the perfect ring to make that proposal is essential. Bromberg's has served Birmingham's couples for over 186 years, so we know a thing or two about engagement rings, and how to go about finding the perfect one.
We operate two Birmingham fine jewelry stores located in Mountain Brook Village and the Summit. At each of our locations, we provide meticulous attention to our products to ensure quality for our loyal customers. If you are looking for that special piece, need a jewelry repair or appraisal, or just have a general question or comment, please contact us.