JULISKA WEEK BEGINS MONDAY, PLUSH PUMPKINS IN STOCK FOR FALL, PLUS LEIGHTON AND JOHN GET MARRIED
IN THIS ISSUE: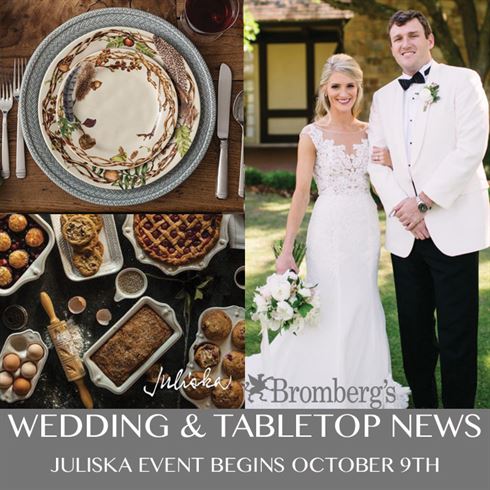 GIFT GAB: Plush Pumpkins and Juliska Gift with Purchase
TABLE TALK: Juliska Forest Walk Pattern Perfect for Holiday Tables
BUYER'S CORNER: Museum Bees Classic and Collectible Wall Art
FEATURED WEDDING: Leighton and John
EVENTS: Juliska Week October 9-14
---
GIFT GAB: IT IS JULISKA WEEK AND WE™RE GIVING THE GIFTS!
JULISKA WEEK GIFTS!
During our big Juliska week event, purchase $300 in Juliska merchandise and receive a Puro Whitewash Rectangle Baker valued at $78. We will also be gifting one lucky Juliska customer a Berry & Thread Footed Fruit Bowl valued at $115 ""all you have to do is stop in to register at our Mountain Brook or Summit location.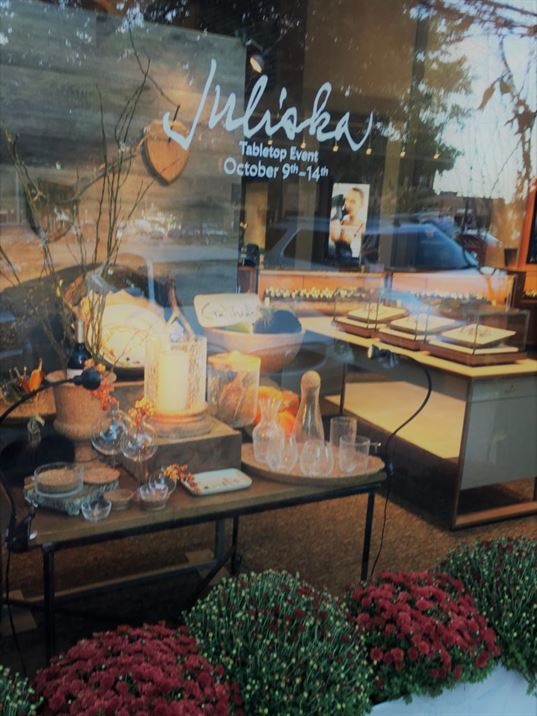 MORE GIFTS TO GIVE~OR KEEP!
Know someone who loves wine and fresh flowers in the house? Our collection of stemmed bulb vases are the perfect birthday or holiday gift. No need to arrange the flowers- place a bloom or two in each one for the fastest flower arrangement ever. From $22-$36
IT™S THE GREAT PLUSH PUMPKIN, CHARLIE BROWN!
Our velvet plush pumpkins were such a hit last year, we brought them back in more colors and sizes this year. Great for hostess gifts for all those holiday cocktail parties and they are the easiest way to add some fall color to your home with colors for every décor. Don™t wait too long to purchase because they won™t last! From $24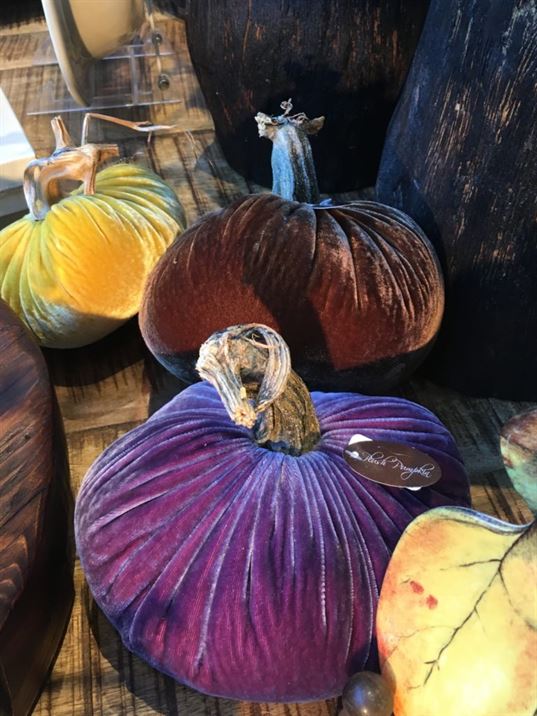 Need a gift in a hurry? Call us, we are more than happy to charge your gift, wrap it, and ship it for you. Phone: 205-871-3276
FYI"¦ Our registered brides save 20% on attendant and hostess gifts and we™ll even wrap them for you in the traditional Bromberg's silver box!
TABLE TALK: GET READY FOR THE HOLIDAYS WITH JULISKA™S FOREST WALK PATTERN
As seen in the pages of The Cottage Journal magazine"¦ the perfect table for your fall and Thanksgiving celebrations begin with the Forest Walk pattern from Juliska. Whether a sculpture of sticks or windswept feathers scattered about just so, nature provides endless variations of finely detailed textures and vibrant colors. All like little works of art. The mug features a decorative twig handle and a peaceful assortment of natural elements; the ideal vessel for hot chocolate, spiced toddies, or your favorite morning coffee blend. Juliska ceramic stoneware is made in Portugal and is dishwasher, freezer, microwave and oven safe. Forest Walk collection priced from $15.
NOTE: Formal china is on display at our Mountain Brook location only.
MORE FROM JULISKA: PURO, COUNTRY ESTATE, BERRY AND THREAD ALL SET A GRACIOUS THANKSGIVING TABLE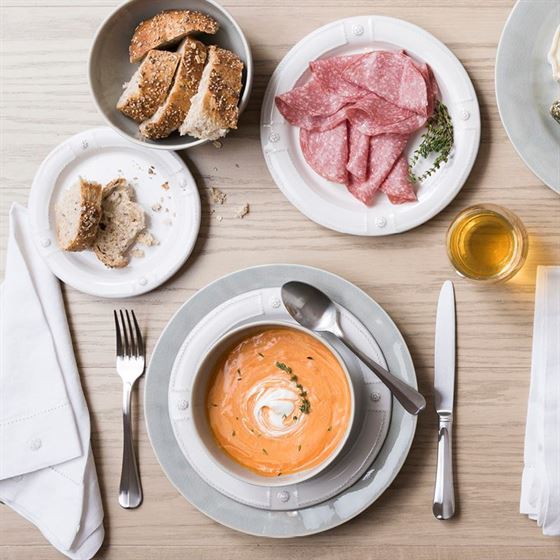 Juliska Puro in Mist Grey and Whitewash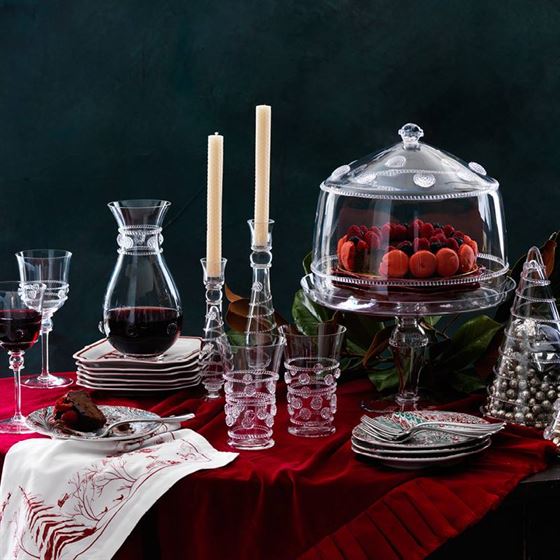 Juliska Bohemian Glass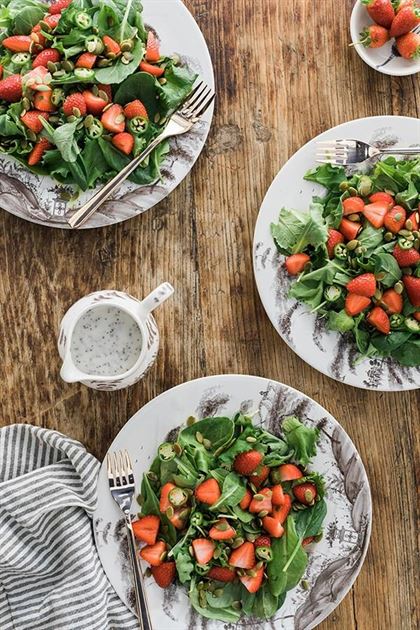 Juliska Country Estate Flint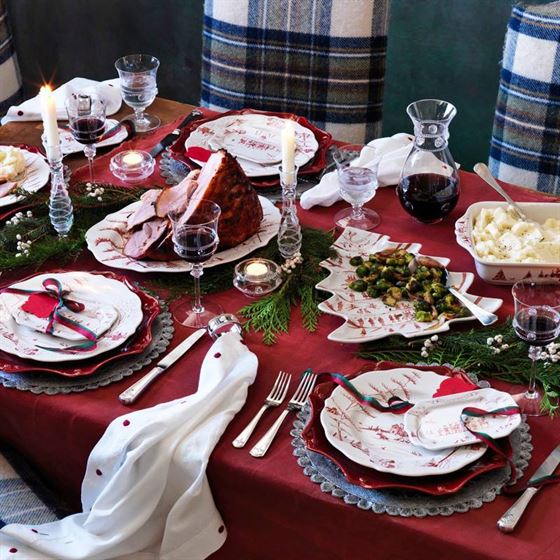 Juliska Country Estate in Ruby
BUYER™S CORNER: WALL ART BY MUSEUM BEES
Have you noticed our collection of frames and plaques by Trace Mayer? Carefully created from antique frames, each Museum Bee bridges the beauty of 19th Century American craftsmanship into today's modern style. The first piece was Napoleon's Bee, and that is where the name is derived. They are each original works of art, beautifully designed and easy to use and they are crafted with love in Louisville Kentucky. Their motto is: Bee kind and Inspire! Museum Bee collection starting at $50.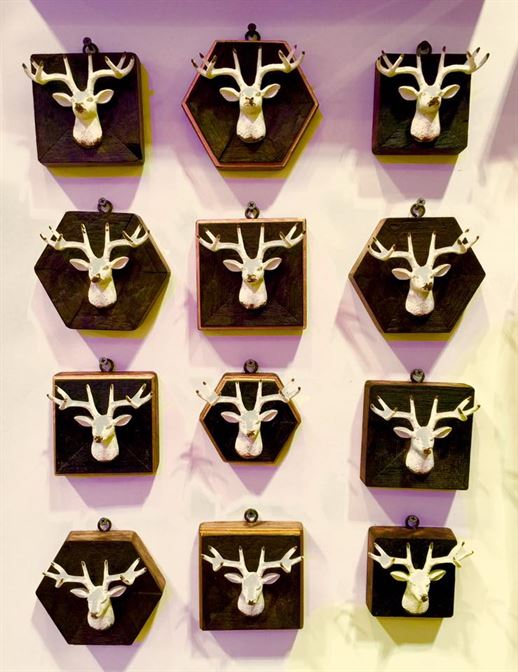 BROMBERG™S GIFT REGISTRY BENEFITS
All registered brides receive these benefits:
20% off non-diamond wedding bands
20% off attendant gifts and hostess gifts
Buy or receive seven place settings of china, crystal, or silver, get the eighth free!
Bromberg's exclusive twelve-month interest free club plan (with credit approval)
CONTACT ONE OF OUR BRIDAL CONSULTANTS:
Mountain Brook 205-871-3276 mbbridal@brombergs.com
Ask for Janice or Vanissa.
Bromberg's at the Summit 205-969-1776 sbridal@brombergs.com
Ask for Katy Rose or Lisa.
FEATURED WEDDING: LEIGHTON AND JOHN
See their wedding images and read their story"¦.
EVENTS: JULISKA WEEK AND GIFT WITH PURCHASE EVENT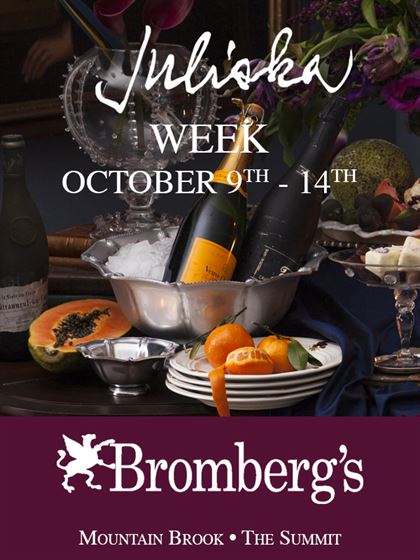 October 9-14, 2017
With your Juliska purchase of $300 or more, receive a Puro Whitewash 16″ Rectangular Baker ($78 value) as our gift to you!
Get ready for holiday entertaining with special Juliska offers and a giveaway too! Buy seven place settings and receive the eighth one free AND receive a Puro Whitewash 16″ Rectangular Baker with your Juliska Purchase of $300 or more. Also – Register to win a Berry & Thread Footed Fruit Bowl valued at $115.