FEATURED WEDDING: MARY CATHERINE SHARP AND BEN DUNHAM
MARY CATHERINE SHARP AND BEN DUNHAM TIE THE KNOT!
CEREMONY & RECEPTION: THE SONNET HOUSE
LEEDS, ALABAMA
April 18, 2015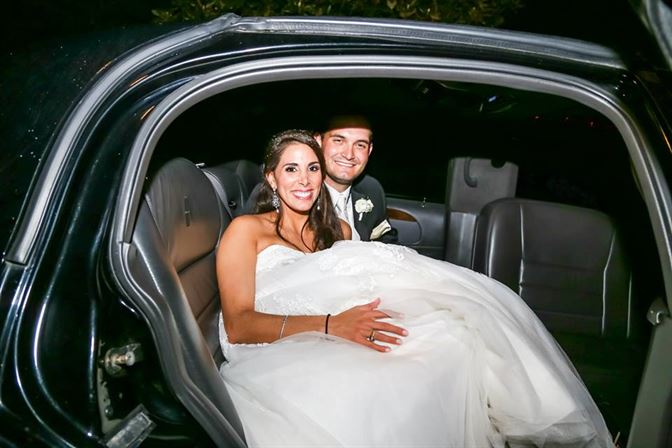 Photos: Fotowerks Custom Photography
"When you realize you want to spend the rest of your life with somebody, you want the rest of your life to start as soon as possible." -Billy Crystal's character Harry from the film When Harry Met Sally
Ӣ Ӣ Ӣ
Mary Catherine Sharp and Ben Dunham were just good friends, best friends, in fact. One night, that all changed and suddenly the best friends became a couple. On April 18, 2015, they tied the knot.
MARY CATHERINE AND BEN…
When Mary Catherine Sharp met Ben Dunham back in 2006 during high school, she was dating someone else and met Ben in the same circle of friends. After that relationship ended, Mary Catherine and Ben remained friends through college, hanging out and doing things together when they could. Occasionally one or the other would stand in when a date was required if neither was dating someone. In 2012, Mary Catherine told Ben she needed him to be her date for an upcoming debutante ball and he agreed to go. Mary Catherine says she felt something shift that night things suddenly felt different than all of the other times they had gone out together. It felt romantic and very comfortable, like a real date but she didn™t say anything for fear of spoiling or changing their friendship.
The next day, the two hung out together and finally talked about it. Ben got up the nerve to make the first move or it might never have happened. When they went on their first real date, the waitress asked them how long they had been dating because they seemed so natural together. After that night, they were officially a couple and it wasn™t long before they were talking about marriage. In 2013, Ben moved to Colorado for grad school. While Mary Catherine was hesitant to move until they were engaged, she finally moved out to be with Ben that May. They had discussed rings and specific details of a ring she was in love with but as far as Mary Catherine knew, that was as far as it had gotten. They quarreled about the ring and she thought he didn™t like the one she wanted. But Ben was secretly working on designing the ring and wanted to keep her from discovering his plan. He told Mary Catherine he was working on a school project but really spent the day at the jewelers two hours away where he selected the perfect stone for the setting she told him about.
Read their full wedding story below the images…
THE PROPOSAL…
Ben picked up the ring prior to their vacation to Antigua in March 2014, even though he kept telling Mary Catherine it would still be a while before he would propose. On their trip, he teased her by calling her his fiancée and had the ring concealed in his pocket so she wouldn™t discover it.
Even though Ben had an elaborate proposal planned, one night, as they were sitting in beach chairs, he suddenly got up, got down on one knee, took Mary Catherine's hand and asked her to marry him. It was dark so she had to use her phone to see the ring. Ben had wanted the proposal to be just the two of them but their entire family knew about it. He had told her father two months before the trip but did not tell her mother until the night before they left because he was afraid she would spill the beans and spoil the surprise. After the proposal, Mary Catherine facetimed with her parents and the couple celebrated their engagement together before getting down to the details of planning their dream wedding.
WEDDING PLANS…
Since the couple had decided to move home to Birmingham, it made planning a lot easier. Mary Catherine had an idea of what she wanted and when she went to the Sonnet House in Leeds, Alabama, she knew that was where they had to get married. She says working with the Sonnet House team made the entire process very easy.
"Not only were they extremely organized, they were always happy and in such a good mood no matter what was happening, that it made me feel confident they were as excited about my wedding as I was" says the bride.
She worked with owner Corey Hults, the lead floral designer from Corey Daniel on her flowers and she was thrilled with the results, especially her bouquet which incorporated several sentimental family heirlooms. A photo of her grandfather who had passed away, (she still wears his ring) and a lace handkerchief belonging to her great aunt were pinned to the bouquet so the ring, the photo, and the hankie were visible in almost every photo. Corey used roses in pink, blush and white, anemone, ranunculus, stock, hydrangea, and baby's breath, to create a very soft, romantic look to compliment Mary Catherine's wedding gown, a beautiful strapless lace gown from Allure's Private Collection at Bridal Bliss in Homewood.
The girls wore one shouldered chiffon gowns in a soft mint color from Bella Bridesmaid and carried pretty hand-tied pastel colored bouquets. The guys wore a traditional black tuxedo from Men's Warehouse.
The impressive five-tier vanilla wedding cake from Barb's Cakes was adorned with intricate scrollwork, a "D" monogram, and decorated with flowers. The Groom's cake was not a cake but the ever-popular "Baby Bites" from Pastry Arts incorporated into a deer antler display celebrating the groom's love of hunting and the great outdoors.
Something Old, New, Borrowed and Blue Traditions:
OLD: The handkerchief and photo used for her bouquet and her grandfather's ring
NEW: Her earrings
BORROWED: Her mother's diamond bracelet
BLUE: Her shoes
The couple's list of wedding day vendors included:
After a return trip to Antigua for their honeymoon, Mary Catherine and Ben are back home in Birmingham and enjoying the many beautiful gifts they received from their Bromberg's gift registry. She's really excited to use her Christmas china and loves her new place settings.
Fine China: Herend Golden Edge and Richard Ginori Contessa
Christmas China: Royal Copenhagen Star Fluted Christmas
Formal Crystal: Waterford Alana Essence
Sterling Flatware: Lenox Burgundy
Congratulations, Mary Catherine and Ben! The Bromberg's family and staff wishes you a lifetime of love and happiness together.