Featured Wedding: Gayden and Tim
FEATURED WEDDING: GAYDEN & TIM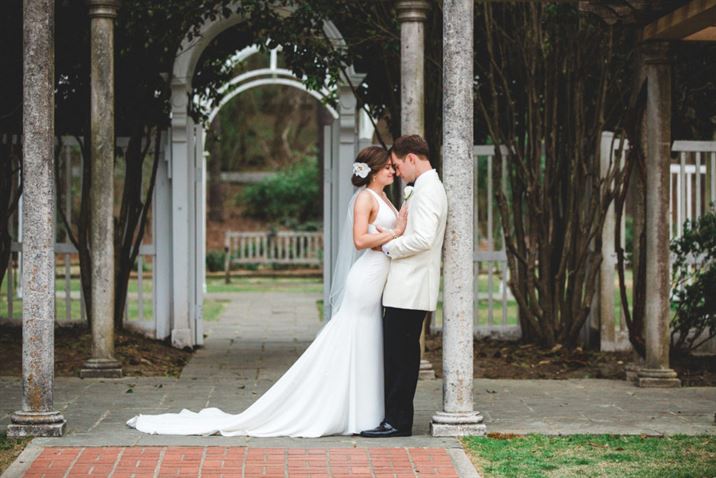 March 24, 2018
Ceremony & Reception: The Holman Residence
Photos: Rob & Wynter Photography
This much I know is true
That God blessed the broken road
That lead me straight to you "" Rascal Flatts (Gayden and Tim's first dance song)
When Gayden Holman moved to Denver from Birmingham for grad school, she didn™t know many people. Neither did her three roommates. They decided to throw a party intended to widen their circle of friends. They each invited the people they knew and asked them to invite a few people, too. The party started at 7pm. By 7:30, the hostesses were a bit concerned that nobody was coming to the party. By 8pm there were over 100 people stuffed into their house. A lot of people met their future spouse that night. Introductions resulted in FIVE weddings including the March 24, 2018 wedding of Gayden Holman to Tim Lewis.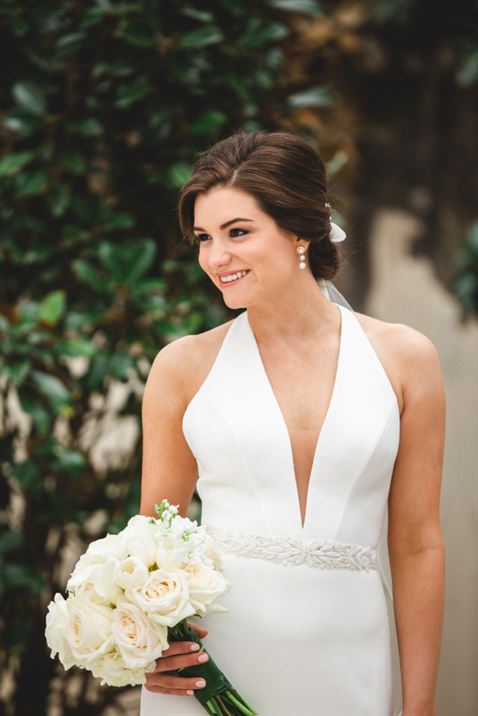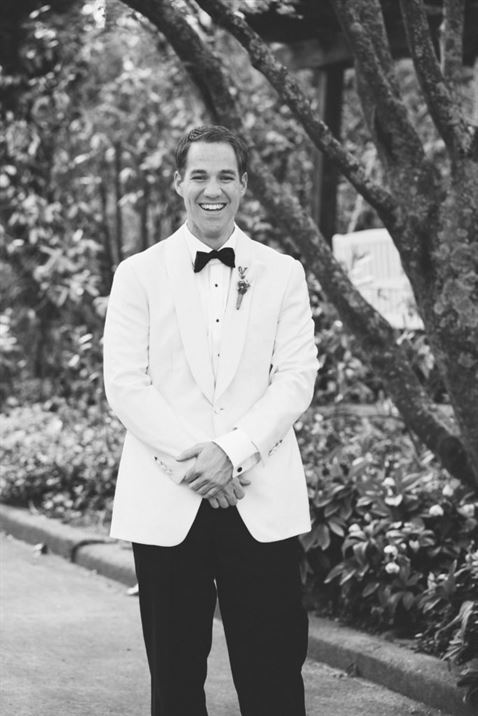 GAYDEN & TIM: THEIR STORY
Gayden and Tim first met that night at the party and they became friends, but both dated other people. About a year after they met, Tim invited Gayden to a benefit. She thought they were going to the event as friends, but Tim's roommates later asked them how their date went which made Gayden question if Tim considered it a date. Gayden didn™t have to wonder long because a few days later, Tim asked her out on a date. Gayden had prayed that Tim was ready for a relationship and she soon knew that he was. It wasn™t long before they were together all the time. After about two months of dating, Gayden had to buy a ticket home for a wedding and asked Tim to come home with her. He was nervous- he knew it was a very important step and one he did not take lightly. He knew going home to Alabama to meet his Southern girlfriend's family would be a very big deal. And it was that weekend filled with family, Southern culture and hospitality when Tim first told Gayden he loved her.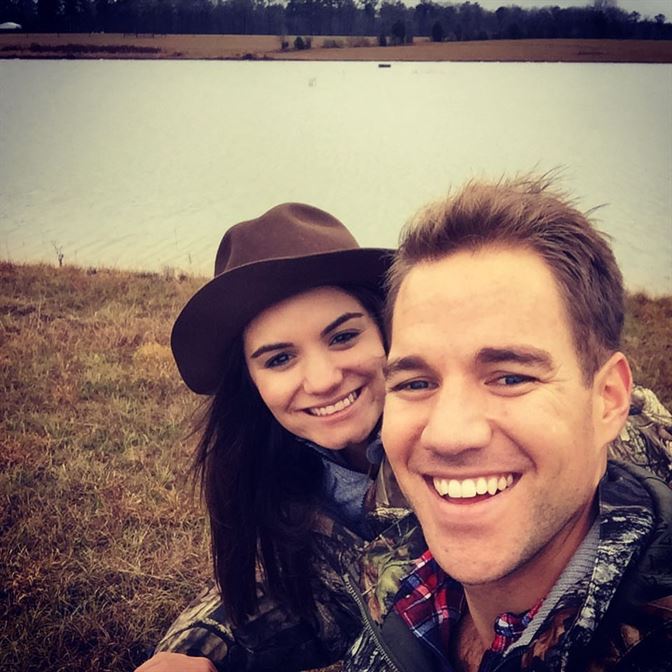 The next major milestone was Gayden's trip to visit Tim's family at their home in Mexico. By this time, the couple knew they were going to marry, it was just a matter of time.
THE PROPOSAL"¦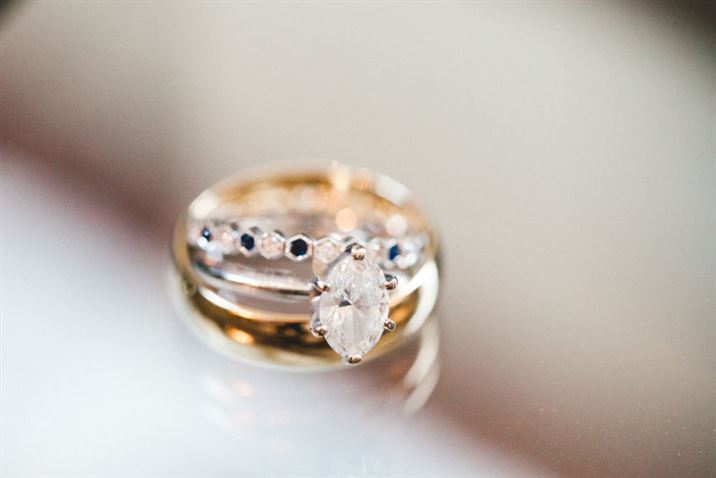 As they were dating, Gayden and Tim often went hiking. They found a fallen tree on a trail overlooking a golf course which became a favorite place to stop and talk. As time went on, their conversations during these stops began to deepen and eventually they began to discuss their future together. The couple had talked about marriage and were confident it was time to take the next step in their relationship so when Tim asked her where her favorite place in Denver was, Gayden knew why he was asking. She told Tim her favorite place was the fallen tree on the trail and he asked her to put August 25th on her calendar because they were hiking to the tree that day. Tim frequently reminded Gayden about their date; she became even more certain a proposal was imminent when her mother called a few days beforehand and suggested Gayden might need a manicure. (Like any good Southern mother would do.)
When the big day finally arrived. Tim was being extremely romantic but was also anxious to get to "the spot" and kept urging Gayden to speed up when she would stop. When they arrived at the tree, there was a picnic blanket on the ground surrounded by candles. Tim got down on one knee and proposed. After Gayden said yes their friends and co-conspirators Melanie and Carl popped out of the bushes–they were the ones who set up the candles and blanket.
Tim suggested they walk to a bar on the trail to celebrate. When they arrived at the bar, friends and parents were waiting for them so even though Gayden knew about the proposal, the party was a complete surprise. Another fun fact: Gayden prayed that Melanie and Carl might get together and soon afterwards, they became a couple.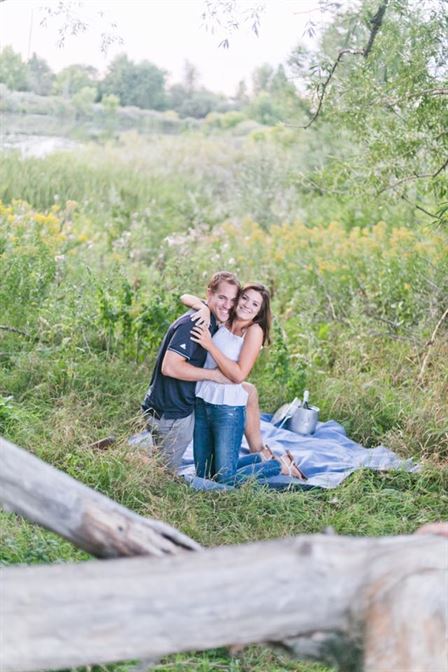 THE WEDDING"¦.
The day after the proposal, Gayden, Tim and their parents spent three hours at lunch discussing the wedding. Gayden had always wanted to marry at home and her father built their house with the thought that they might have a wedding there one day. Once that was settled, it was simply a matter of selecting a date.
After shopping at four stores, Gayden eventually purchased the first dress she tried. She added a long veil and fresh orchids to complete her ensemble.
GAYDEN™S "SOMETHING OLD" WEDDING TRADITIONS INCLUDED:
OLD: Her Grandmother's bracelet which was purchased from Bromberg's
NEW: Her bridal gown.
BORROWED: Her mother's pearl and diamond earrings. Gayden and her mother worked with Bromberg's master jeweler Philip Flenniken to redesign the earrings her father had given her mother for their wedding day.
BLUE: Her garter.

DETAILS….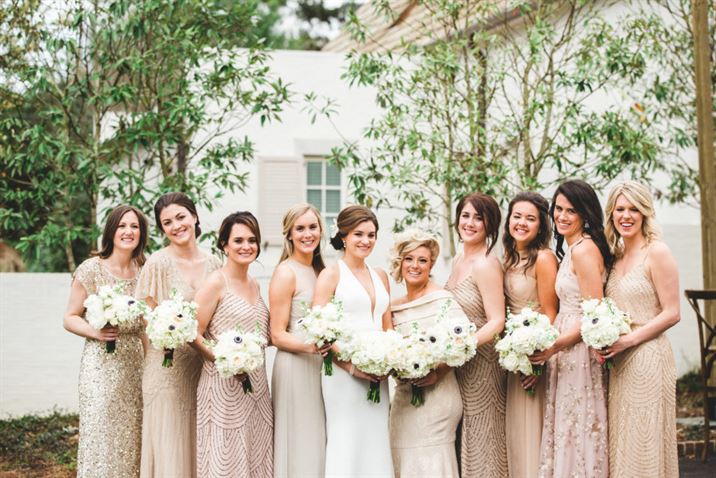 The bridesmaids each selected their own gown in shades of Champagne.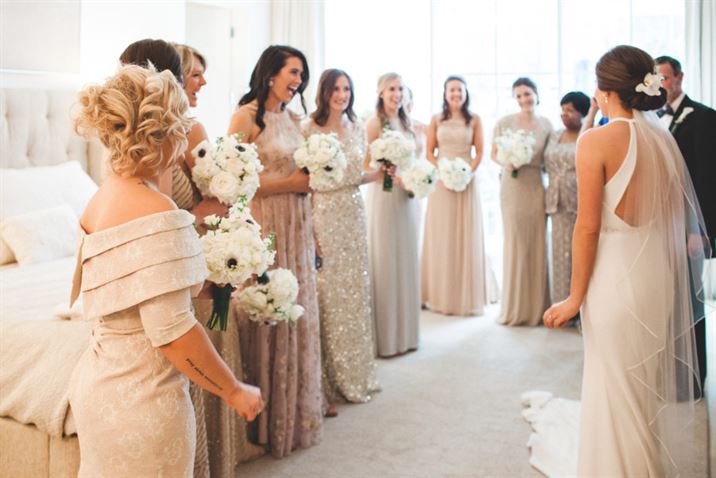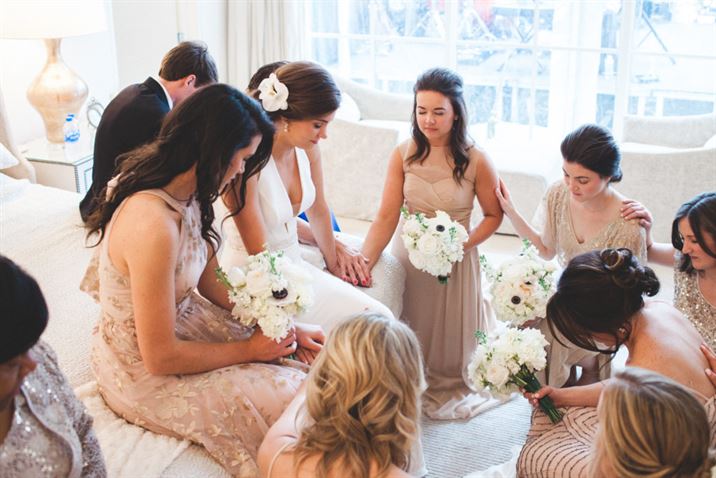 Sharing a moment in prayer before the wedding.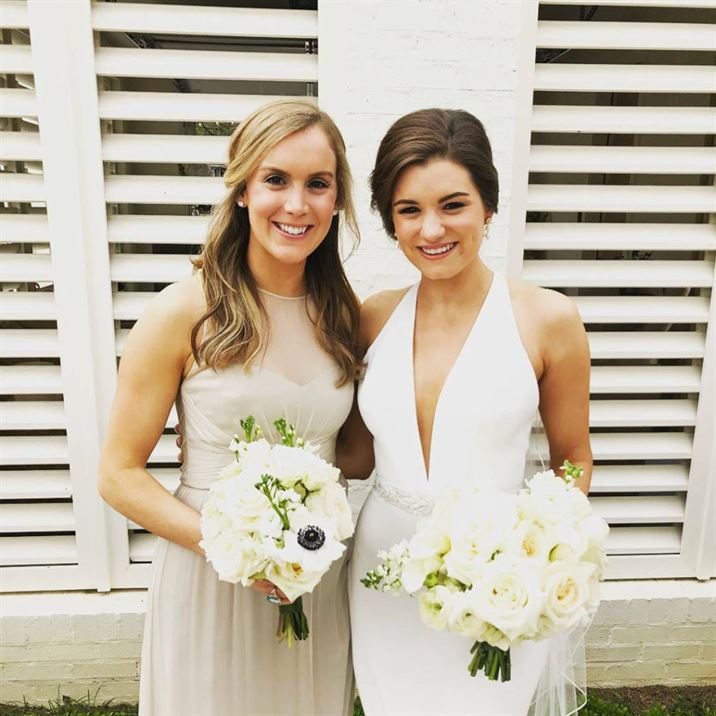 Gayden with Emily, her maid of honor.
The men wore classic black tuxedoes while Tim wore a classic white dinner jacket.
Meghan Cease and the M Elizabeth Events team helped plan and managed the wedding.
Décor for the wedding was classic and chic with all white flowers and greenery used throughout the home and tent set up for the ceremony and the reception. Uncut Flowers and Michael Dyer used elegant urns of all white flowers including masses of orchids, hydrangea, stock, and roses. A cross was constructed for the ceremony to replicate the cross at the Holman's church, St. Luke's Episcopal Church.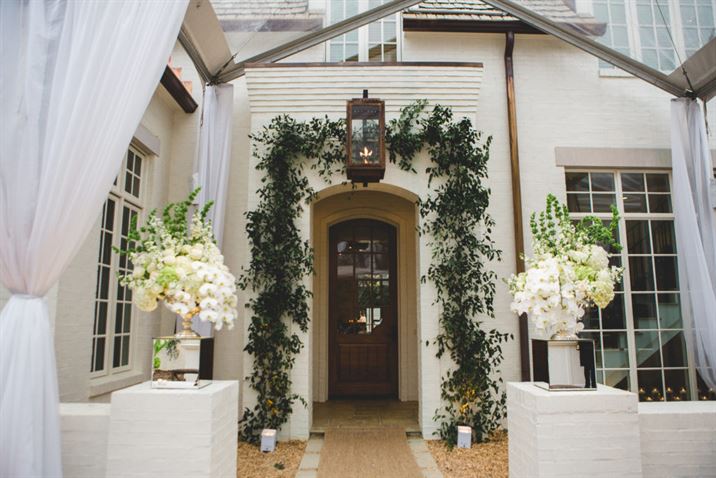 One of her favorite moments was when Gayden's "second mom," Ms. Kay, was escorted down the aisle; she was there the day Gayden came home from the hospital and was a special part of her life for 27 years.
Tim's brother Luke, from King's Beach, California officiated with the sermon for the ceremony. Rich Webster from St. Luke's Episcopal conducted the marriage vows. Their first act as a married couple was to take Holy Communion.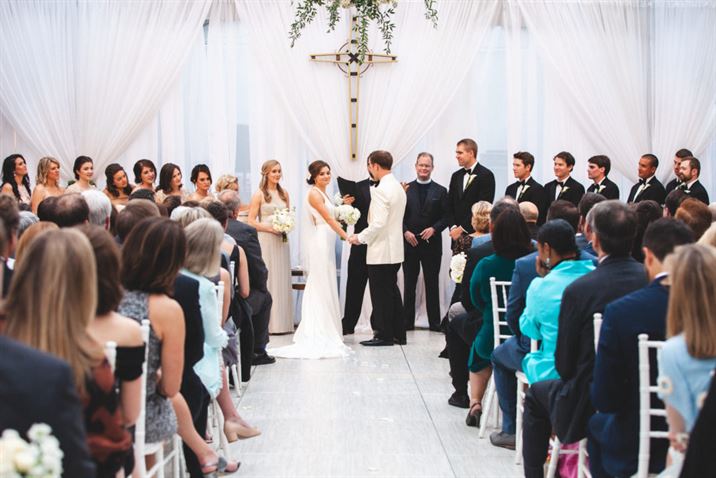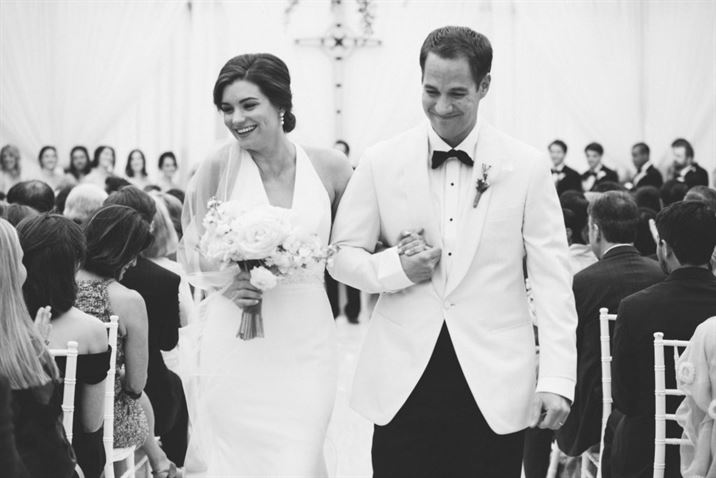 After the ceremony, guests enjoyed mint juleps on the front lawn while the tent was converted for the reception.
Music was provided by Atlanta Groove Factory . The couple danced their first dance to Racal Flatts™ God Bless the Broken Road.
Fun giant glasses and lighted spirit sticks added to the fun; guests had such a good time, many danced their shoes off!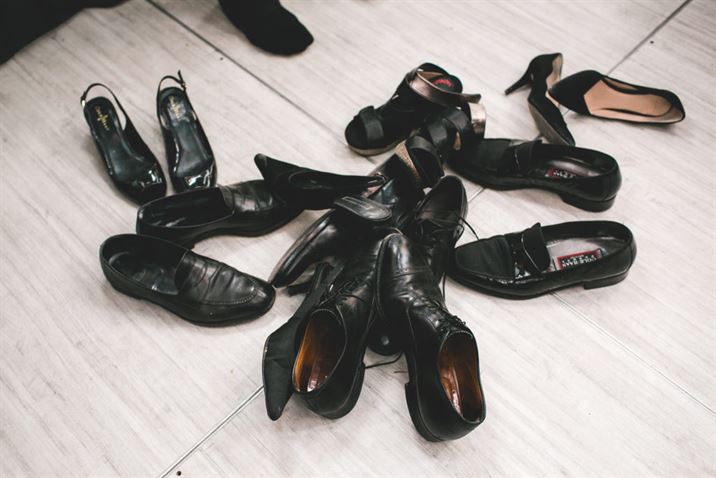 Savoie Catering prepared a traditional Southern menu.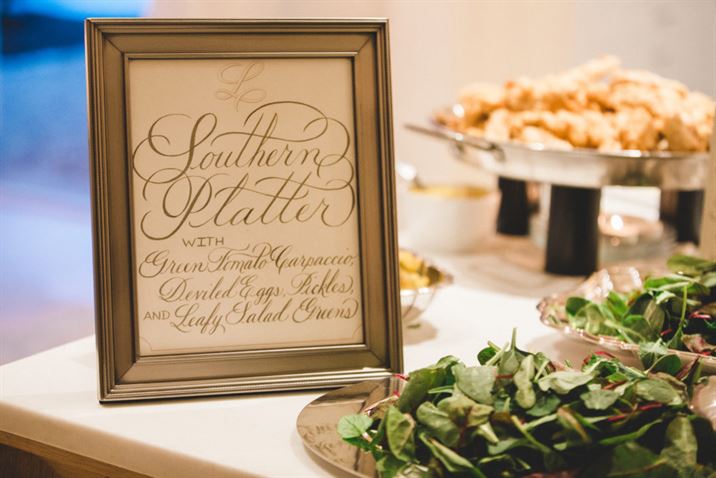 Olexa's in Mountain Brook created the wedding cake, a stunning four-tier white cake with layers of chocolate, strawberry, and vanilla, set on a table completely covered in white rose petals.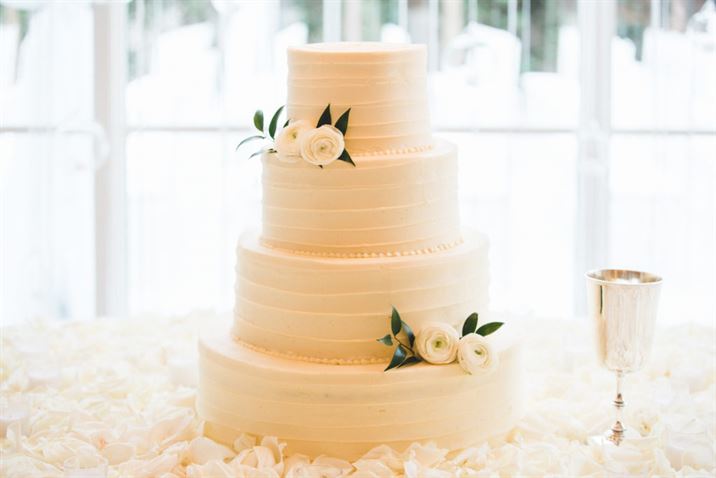 The couple departed in a vintage limousine to a fanfare of goodbyes and good wishes.
After a post-wedding trip to Riviera Maya, Mexico, Gayden and Tim are at home in Denver, Colorado.
GAYDEN AND TIM™S BROMBERG™S GIFT REGISTRY INCLUDES:
CASUAL CHINA: Casafina Forum White
CASUAL CHINA: Vietri Lastra White
STERLING FLATWARE: Lenox Francis 1
Congratulations, Gayden and Tim! The Bromberg family and staff wishes you a lifetime of happiness together.