Featured Wedding: Emily and Ellis
FEATURED WEDDING: EMILY THOMAS and ELLIS TERRY
April 7, 2018
Ceremony: Cathedral Church of the Advent
Reception: Mountain Brook Club
It was a love
Love so real
It was something that I'd never feel
Don't you know I never left you darling?
Now I found that you always
Were a part of me
Part of Me- by Tedeschi Trucks Band was Emily and Ellis's first dance song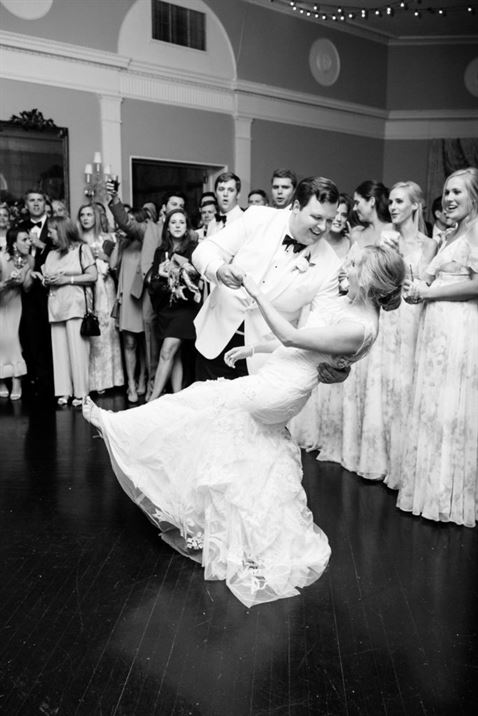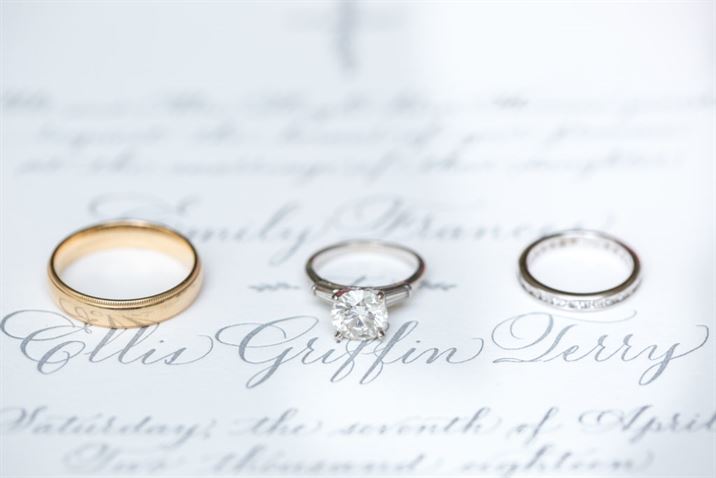 Photos: Alisha Crossley Photography
---
EMILY AND ELLIS: THEIR STORY"¦.
Mutual friends at the University of Alabama brought Emily Thomas and Ellis Terry together. They became friends and went to date parties together- as friends. When they graduated, Emily's job took her to Houston for two years.
She told friends that Ellis was always in the back of her mind and that others she dated just didn™t compare to him. When she moved back home to Birmingham, she ran into Ellis at Birmingham's Slicefest food and music festival. The pair discovered they had both changed a lot and soon started dating with confidence that they would be headed for the altar in the future.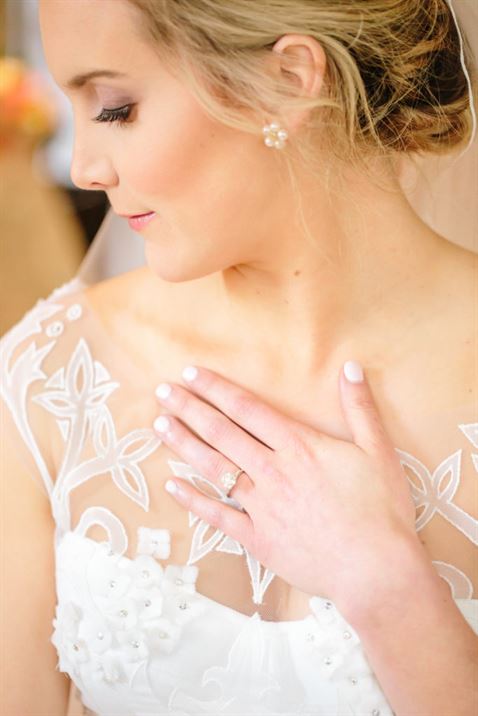 ---
THE PROPOSAL"¦
Emily and Ellis discussed getting married very soon after getting together. They got engaged on July 20th, 2017. Ellis invited Emily to attend a dedication for a flower bed at the Birmingham Botanical Gardens in memory of his grandmother on her birthday as she was an avid gardener and supporter of the Gardens. Since Ellis has a great-aunt who likes to celebrate birthdays of those who have passed, it was a believable story to Emily. When they got to the Birmingham Botanical Gardens, the couple walked up to find a beautiful table with Champagne. When Emily saw there were no other family members present, she suddenly realized what was happening as Ellis popped the question. After Emily said yes, the couple met both sets of parents at the Grand Bohemian for Champagne before going on to a private dinner together at Birmingham's Highlands Bar and Grill.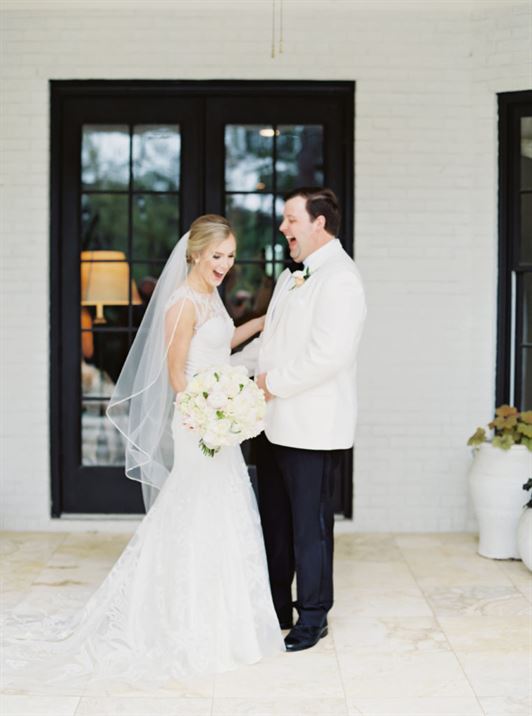 ---
THE WEDDING"¦.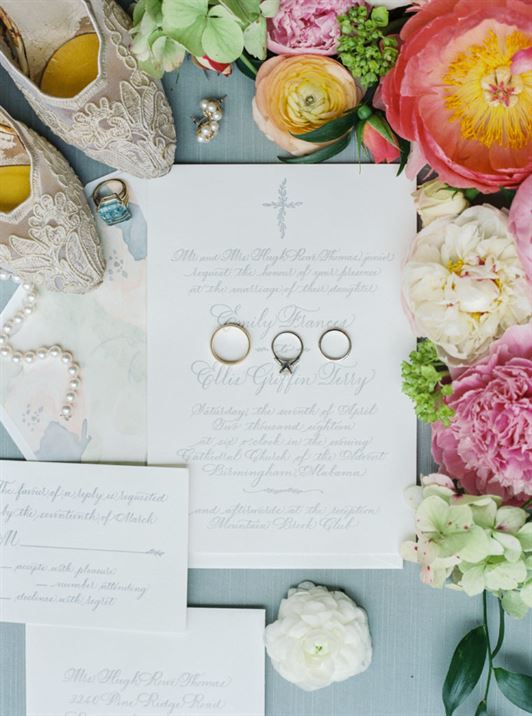 After the proposal, Emily reached out to M Elizabeth Events since owner Meghan Cease had planned Emily's sister's wedding. Emily and Eilis knew they wanted a defined dinner hour with dancing afterwards for the reception. The ban was of primary importance to Emily and Eilis as they began planning the wedding and reception. They hired the Pure Party Band out of Atlanta and that decision helped them structure the rest of reception which also included a choreographed father-daughter dance and a performance by Emily's brother.
For her gown, Emily chose a Lela Rose gown from Ivory and White Boutique in Crestline Village.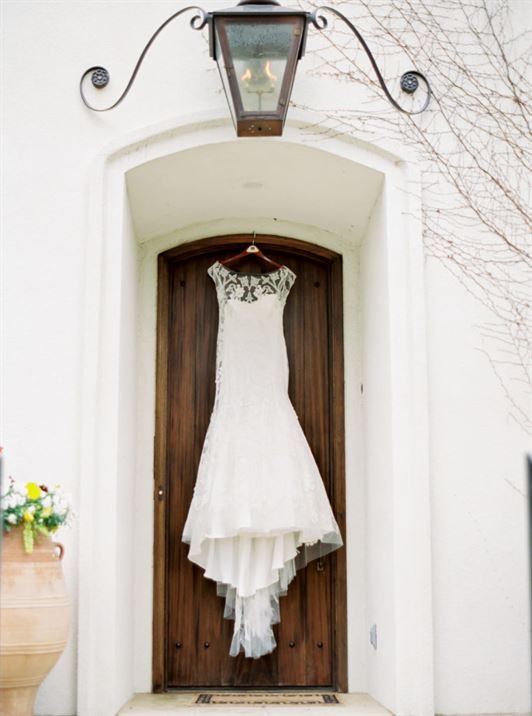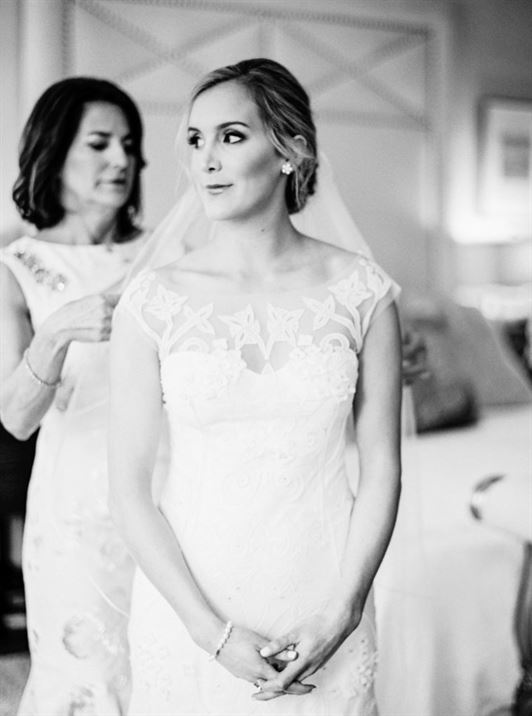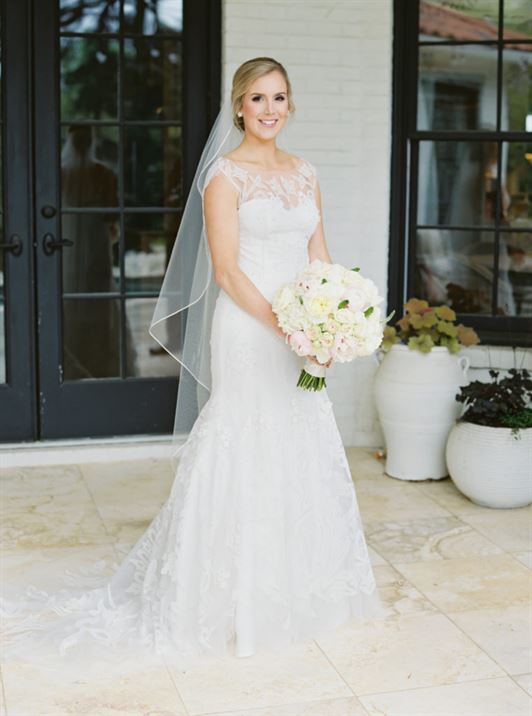 The pale floral chiffon bridesmaid gowns were from Bella Bridesmaid were designed by Jenny Yoo.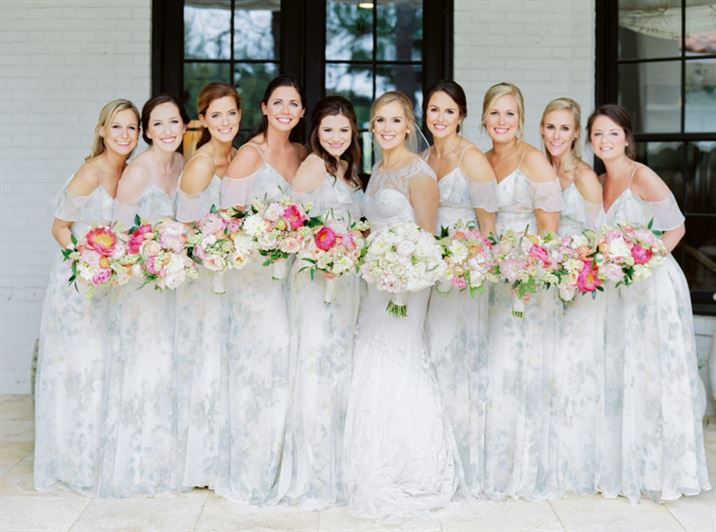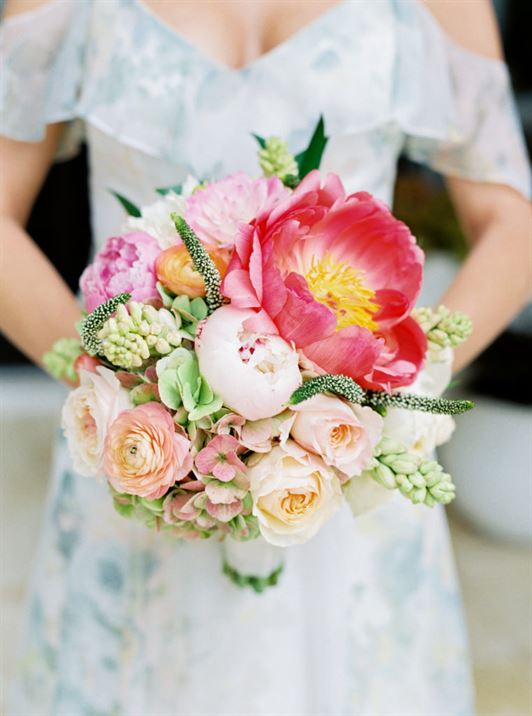 Emily loved selecting the flowers with designer Jill Garmon of AG Events who created and executed the overall wedding design. Design elements included a massive flower wall, completely constructed of fresh roses in varying shades of pink that served as the backdrop for the wedding cake and for photos. The flowers were roses, peonies, ranunculus, and hydrangea in summer hues of coral, magenta, pale yellow, pale green, and blush.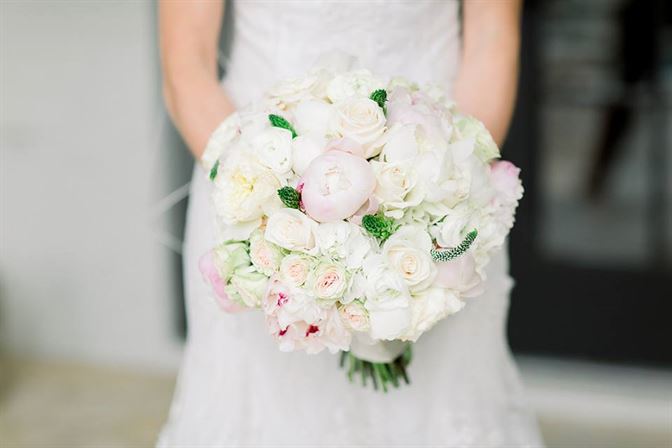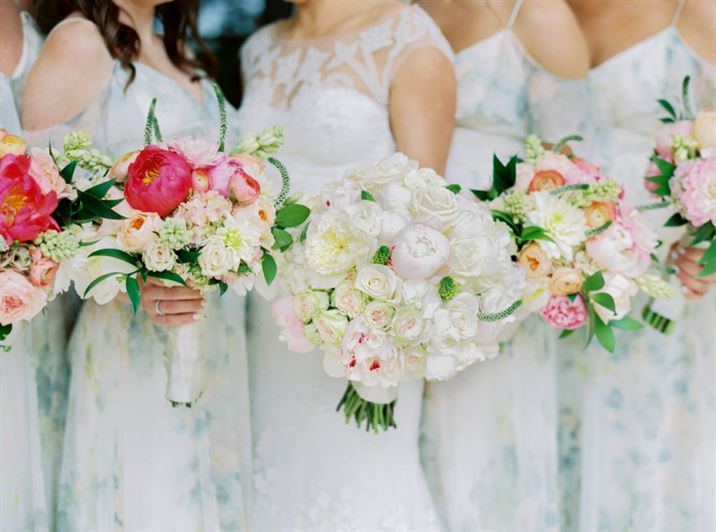 Invitations were crafted by Annabelle's in Vestavia and designed with a watercolor liner to resemble the print of the bridesmaid gowns.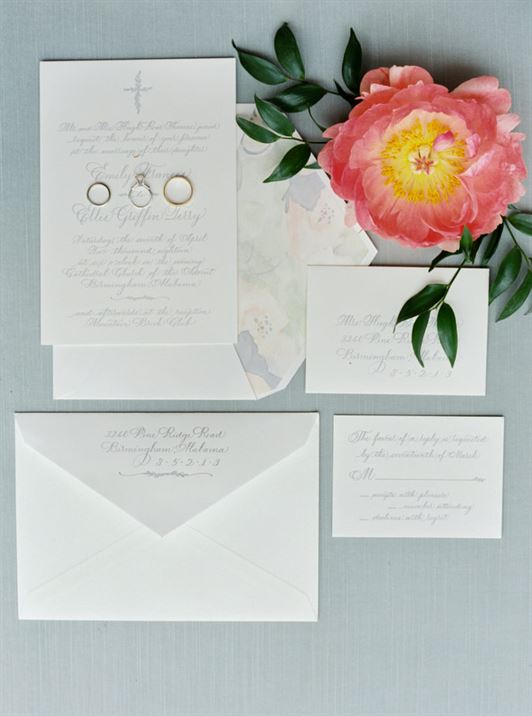 The wedding cake and the groom's cake were designed by Magic Muffins. The wedding cake was six tiers with strawberry layers and buttercream icing. The groom's cake was made of chocolate and chocolate ganache.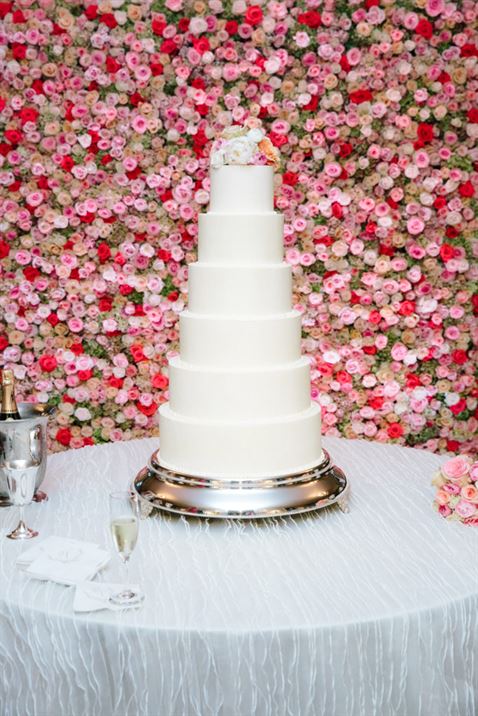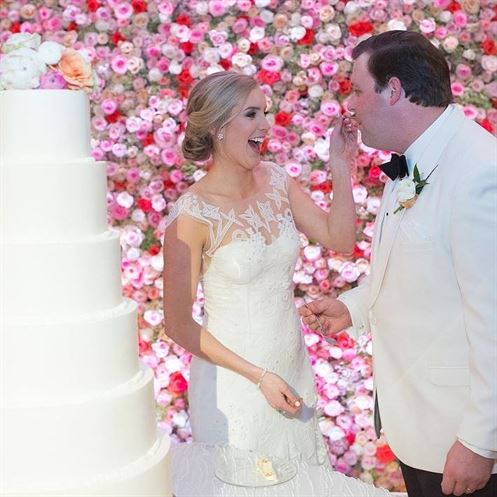 Guests were greeted with trays of mint juleps served in silver julep cups. Oysters on the half shell and lamb lollipops with mint jelly along with other Southern favorites were on the menu.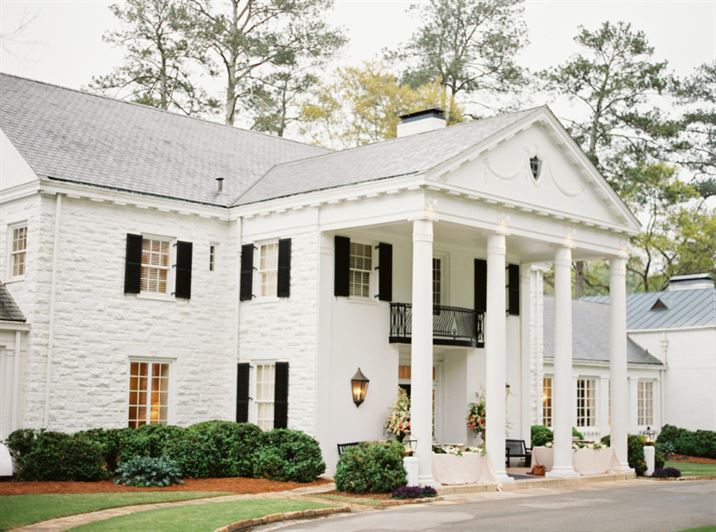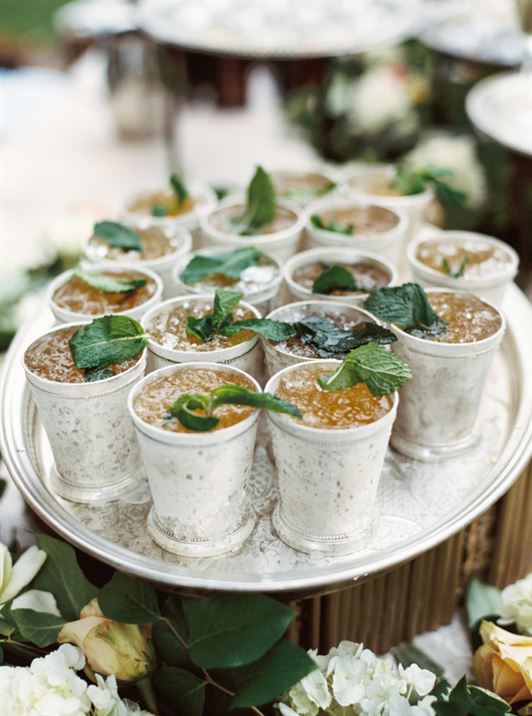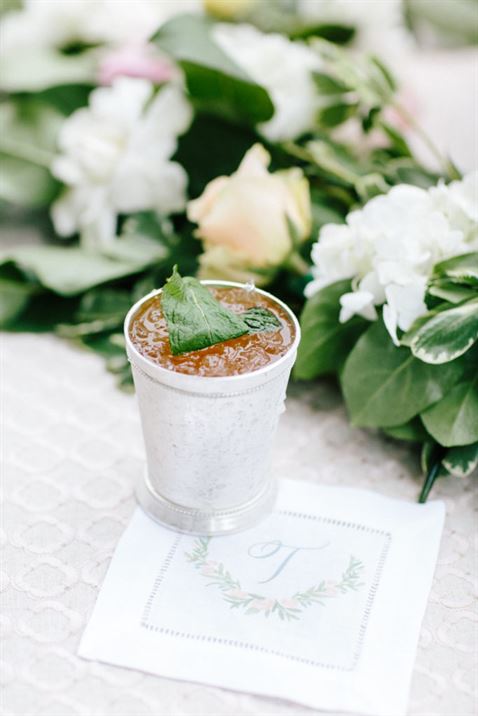 ---
EMILY™S "SOMETHING" WEDDING DAY TRADITIONS
Old: Her mother's lace wedding shoes
New: A pearl bracelet given to her by Ellis as a gift
Borrowed: Pearl earrings from her mother
Blue: An aquamarine ring, given to her by her grandmother
---
EMILY AND ELLIS™S BROMBERG™S GIFT REGISTRY INCLUDES:
FORMAL CHINA: Herend Chinese Bouquet Black Sapphire
FORMAL STEMWARE: Waterford Lismore Essence
CASUAL CHINA: Earthborn Studios Botanicals in Waterfall, River Rock
CASUAL CHINA: Juliska Puro in white
CASUAL GLASSWARE: Match highball glass, Vietri Optical Clear Flute
STAINLESS FLATWARE: Jean Couzon Le Perle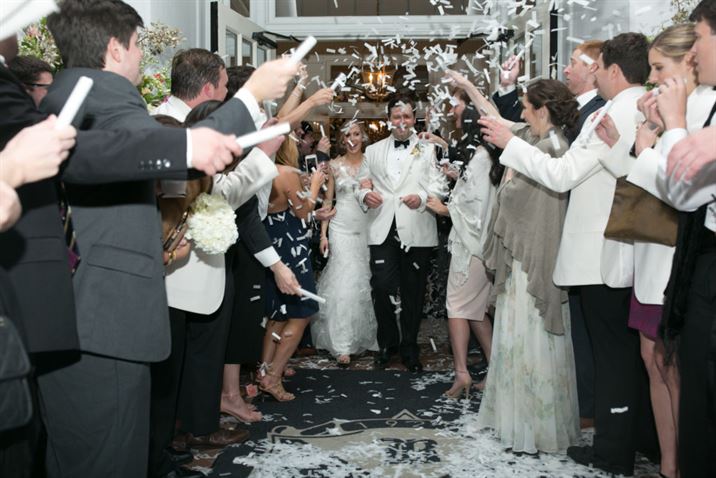 Congratulations, Emily and Ellis! The Bromberg family and staff wish you a lifetime of happiness together.