FEATURED WEDDING: CHELSEY LARUSSA AND KYLE HESLOP
CHELSEY LARUSSA MARRIES KYLE HESLOP
CEREMONY: ST. MARY'S ON THE HIGHLANDS
RECEPTION: COUNTRY CLUB OF BIRMINGHAM
BIRMINGHAM, ALABAMA
October 24, 2015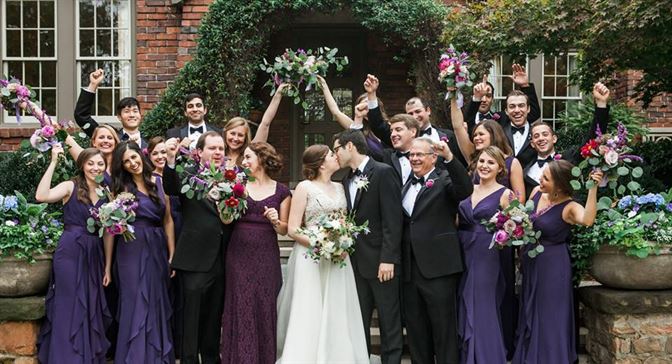 Photos: 509 PHOTO
Lucky I'm in love with my best friend
Lucky to have been where I have been
Lucky to be coming home again
Lucky we're in love in every way
Lucky to have stayed where we have stayed
Lucky to be coming home someday.
–From the song "Lucky" by Colbie Caillat and Jason Mraz
Working as an intern in Washington, DC and a long way from home, Chelsey LaRussa was happy to make a new friend in her co-worker Kyle Heslop from Kansas City. As they spent time together and became friends, it did not take long for both to realize they were falling in love. A year later, Kyle changed his address to Birmingham and asked Chelsey to be his wife. They tied the knot on October 24, 2015 at Chelsey's family church.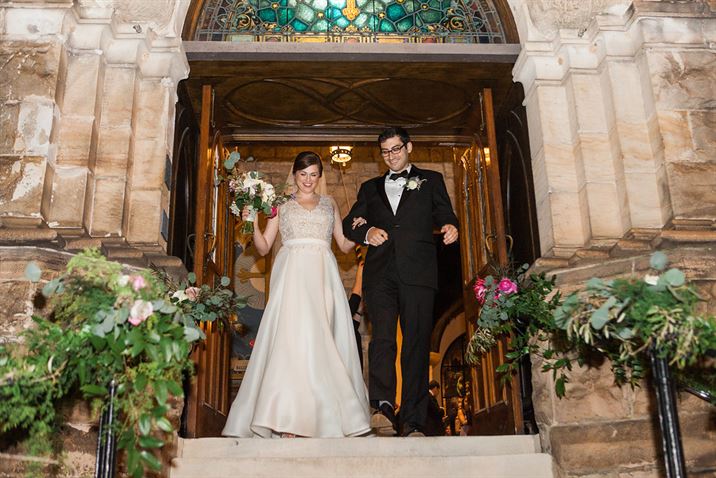 CHELSEY AND KYLE… THEIR STORY
Chelsey LaRussa went to Washington, DC to work as an intern for the Juvenile Diabetes Research Foundation the summer before her senior year at Birmingham Southern College. As a Type 1 Diabetic patient, Chelsey wanted to find a way to help make a difference for others living with the disease. Kyle Heslop, a senior at Kansas State from Kansas City had the same idea. Working together, the two began to spend a good deal of time together and liked hanging out. Soon, they were spending much of their free time together and their relationship began to feel more like a romance than a friendship. They started dating but soon had to go back to school so they decided to try dating long distance. They spent all of their free time (and money) traveling to spend time together. Kyle was accepted into Cumberland School of Law that fall and took a job in Birmingham after graduation so the couple would be closer together. The two talked about their future and knew they were going to marry when Kyle moved to Birmingham that spring. All that was left was the formality of the proposal.
Read their full wedding story below the images…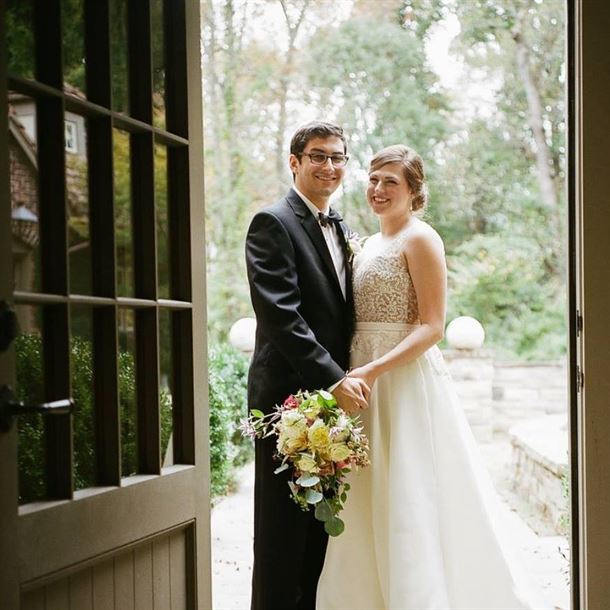 THE PROPOSAL…
It was just a normal day at work for Chelsey and her boss told her since the day was a bit slow, she should go home early and take the rest of the day off. (Chelsey's boss was in on the surprise; Kyle worked out all of the details with her beforehand.) Chelsey was a little surprised to find Kyle at her house when she got home but when she walked into dozens of silver and white balloons, Chelsey knew the moment had come. There were candles everywhere and after Kyle asked Chelsey to marry him, they shared some Champagne and spent some quiet time together. Kyle took Chelsey to her mother's house to tell her the news. Chelsey did not know that both families and many of their friends were gathered there. Chelsey said it was the most wonderful feeling in the world to walk through the door of her mother's house to find everyone assembled together to wish them congratulations.
WEDDING PLANS…
Fortunately for Chelsey, her sister and mother have great taste"¦ and they™ve already planned a wonderful weddings. They knew the first details would be to hire Sybil Sylvester of Wildflowers Designs since she had done a remarkable job with the flowers for their other family weddings and also enlist Neillie Butler and the team at Mariee Ami Wedding Planning Studio in Mountain Brook to bring it all together. Next, they locked down the date for the church and the club. Caleb Chancey of 509 Photo was the next essential.
The wedding film was recorded by Paul and Court Bryant of Kinora Films.
Chelsey had seen a Reem Acra gown on the runway but no store in the area had it. The White Room in Mountain Brook arranged to have the gown brought in from the designer in New York for Chelsey to try it; once she did, she knew it was perfect. The gown features a beaded bodice with a V-neckline and natural waist accented with a scalloped lace trim. The illusion back was accented with dainty covered buttons. Her accessories were simple: a veil, a pair of vintage earrings, and a pair of silver Manolo Blahnick sandals.
Chelsey's Something Old, New, Borrowed and Blue traditions:
OLD: A pair of vintage earrings
NEW: Her wedding gown
BORROWED: Lovely French ribbon loaned by her sister Megan for Chelsey's hand-tied bridal bouquet
BLUE: Blue initials on a handkerchief given to Chelsey by her mother
The Wedding Party…
The bridesmaids wore dark plum Vera Wang gowns and her sister wore a Diane Von Furstenberg gown in purple.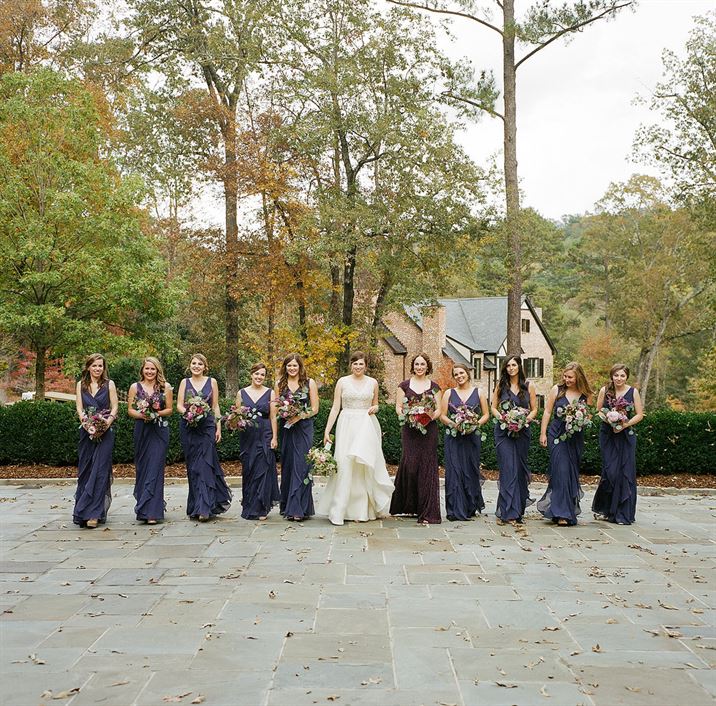 The men all wore tuxedoes from Mr. Burch Formal Wear in Mountain Brook. Kyle wore his own tuxedo paired with a custom shirt from Hartbrook Clothier.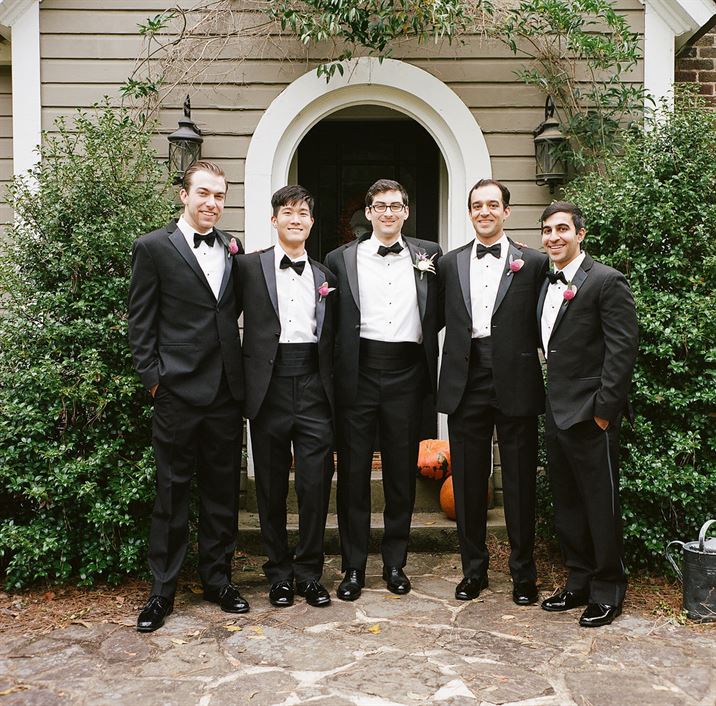 All The Details…..
After attending many weddings at her family's country club, Chelsey knew she wanted something different than she™d seen before for her reception decor. Neillie helped Chelsey assemble a "dream team" to create the perfect "black tie in the garden" ambiance she wanted within the confines of the East Room of the Country Club of Birmingham. Sybil, along with AG Lighting transformed the space into a warm, romantic and intimate setting filled with flowers and an abundance of flower arrangements in the bride's favorite colors of purple, amethyst, deep purple, lavender, and grey.
Massive wooden beams created an indoor arbor covered with vines and flowers; rustic wooden dividers filled with boxwood and topped with lavish arrangements helped bring the outdoors inside. Giant golden pedestal urns were filled with deep green hydrangea and a variety of purple fall flowers along with sprays of greens and fall botanicals. Small white lights hung around the room creating the feeling of an enchanted forest at night.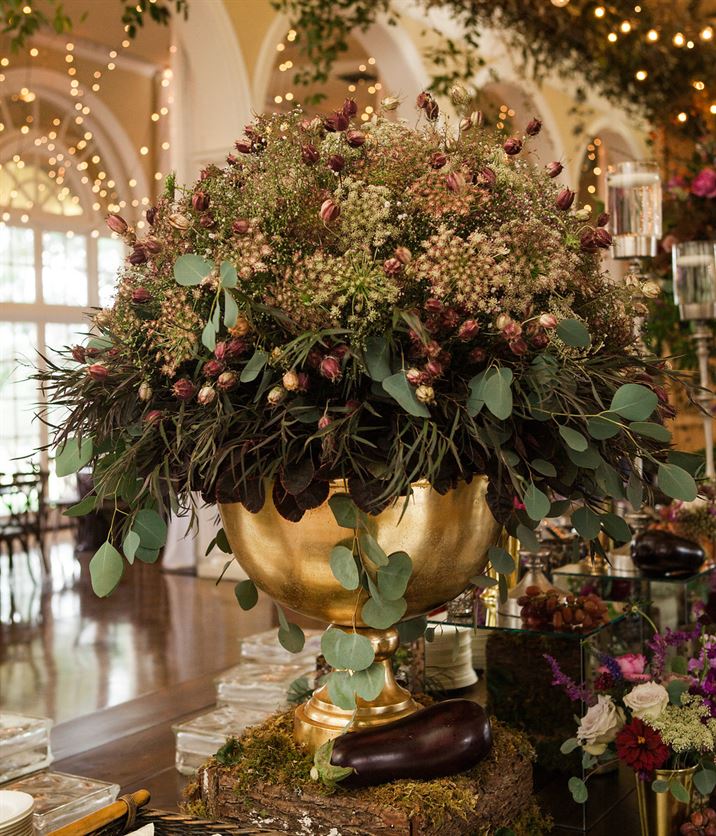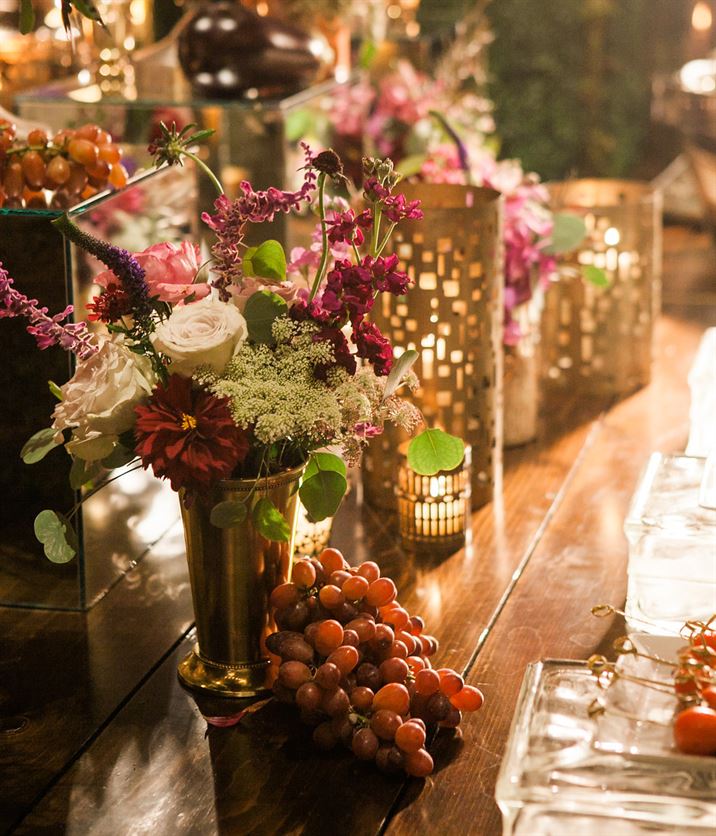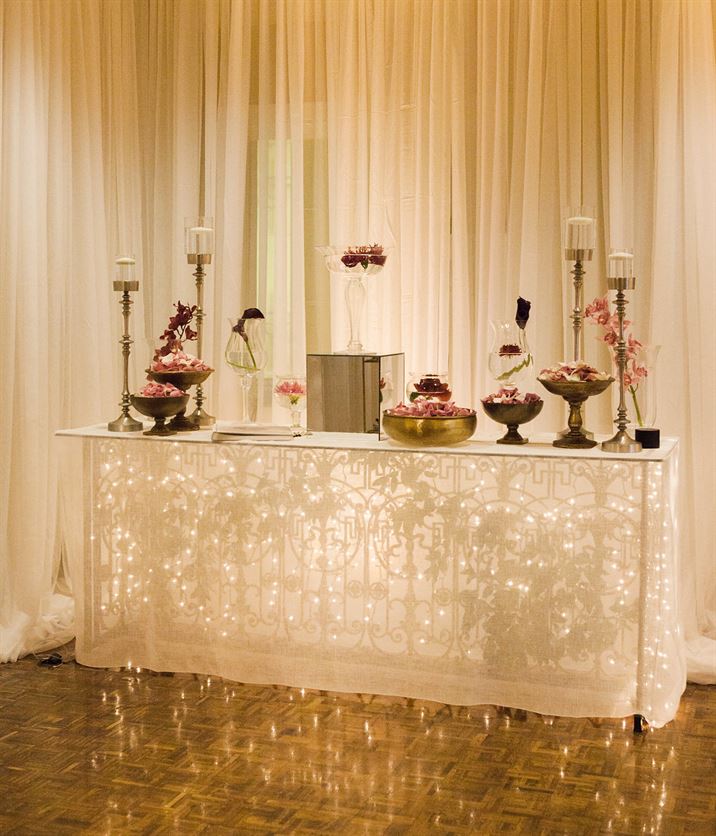 The incredible six-tier buttercream and red velvet wedding cake by Barb Sullivan of Barb's Cakes was set atop a silver cake base on a pretty lavender linen and dressed in scattered fall flowers including roses, dahlias, and anemone. The groom's cake was all chocolate and peanut butter; Kyle's favorite, and decorated with fruit.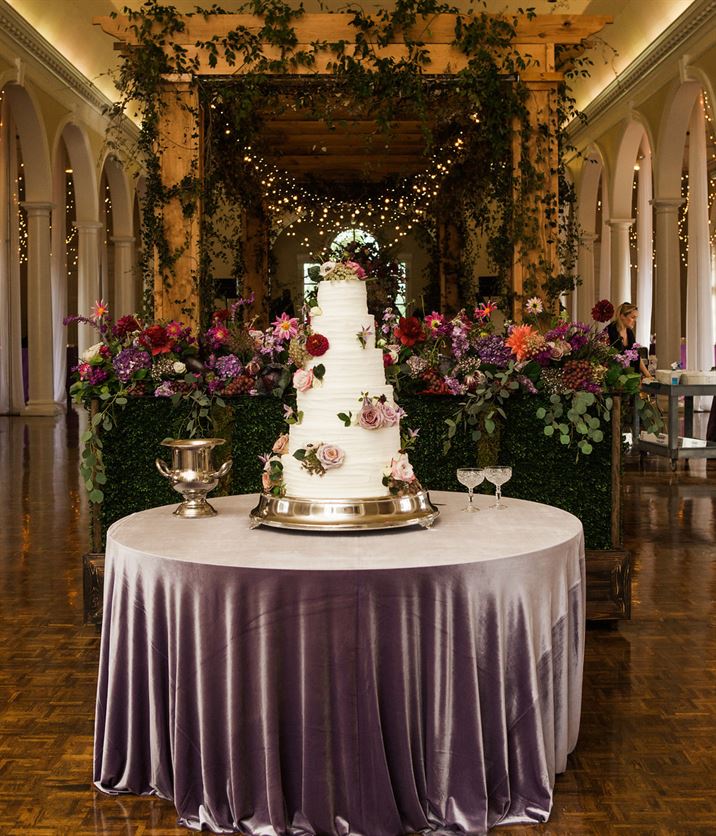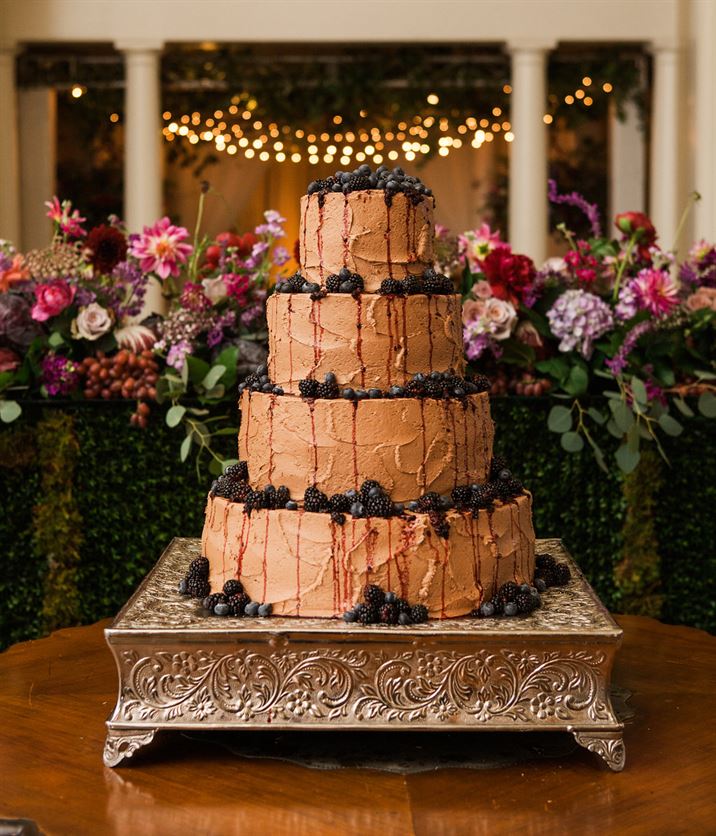 The Big Swing and the Party Masters were exactly the fun dance band the couple wanted. Their first dance was to "Sparks" by Coldplay, a song the couple listened to as they were first dating in Washington, DC.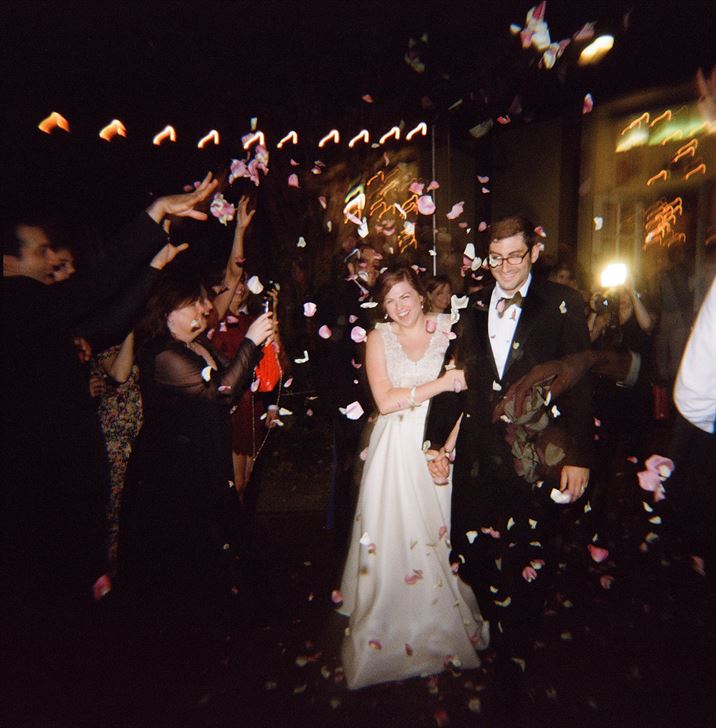 The couple took a brief "mini-moon" to the mountains to celebrate their marriage and will take their formal honeymoon in January.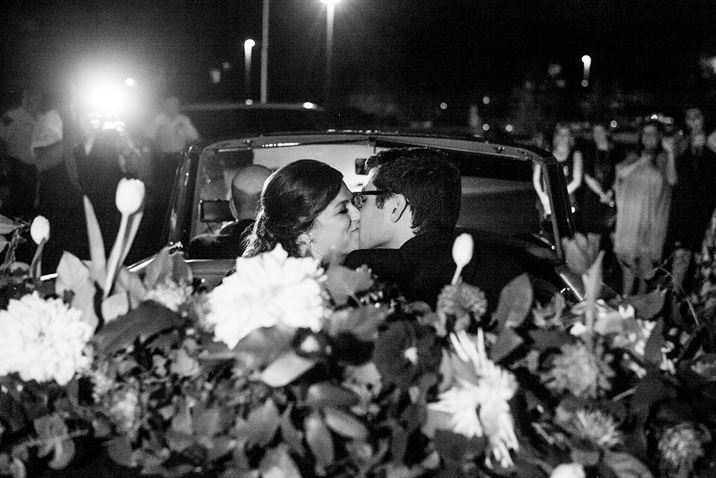 Chelsey and Kyle's Bromberg's Gift Registry includes:
Fine China: Haviland Symphony Gold
Fine China: Holiday: Bernardaud Grenadiers
Casual China: Earthborn Botanicals
Formal Crystal: Waterford Alana Essence
Formal Crystal: Waterford Lismore
Sterling Flatware: Lenox Burgundy
Congratulations, Chelsey and Kyle! Our Bromberg's staff and family wishes you a lifetime of love and happiness together. Thank you for sharing your wedding with us!