FEATURED WEDDING: CAROLINE AND REAVES
CAROLINE KENNEMER AND REAVES CRABTREE
Ceremony: First Baptist Church of Birmingham
Reception: Linc Point
June 10, 2017
Photography by: Rebecca Long Photography
Orientation on the first day of medical school would likely be filled with anxiety, trepidation, excitement, anticipation and a million more emotions. Can you imagine if you also happened to meet your future spouse on the same day? To say it would be life changing is certainly an understatement.
CAROLINE AND REAVES"¦. THEIR STORY
Going through medical school orientation is a daunting process with multiple days of introductions, class, receptions, and preparation for the grueling schedule. Reaves Crabtree first spotted Caroline Kennemer at their initial medical school orientation meeting at UAB the summer of 2013. Since both were to take part in a Tuscaloosa campus orientation the following day, Reaves stopped her to introduce himself and ask if she™d like to carpool. He picked Caroline up first so she™d sit up front with him and they would have a chance to talk as they drove. That sweet gesture was the beginning of a friendship that quickly turned into a promising romance.
Despite both being from Birmingham, the couple's paths had never crossed. Caroline is from Hoover and Reaves is from Mountain Brook. They spent a few weeks getting to know each other, studying together every day and hanging out between classes when they could.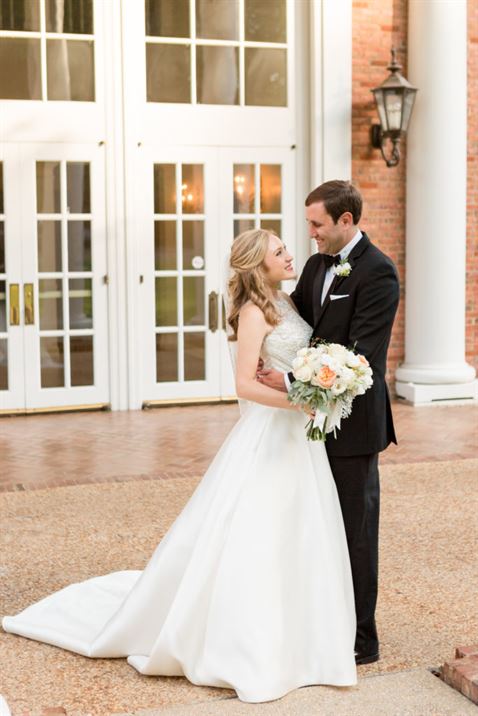 Both knew right away that there was something special between them and talked about their future early in their relationship. They dated through four years of medical school and when it was close to time to go through the residency matching process, Reaves and Caroline began talking more earnestly about their future together. The couple determined they would go through the matching process of residency together– that is when a couple enters the National Residency Matching Program and asks to be considered as a couple. Both knew there was a proposal in their future and it would happen sooner than later.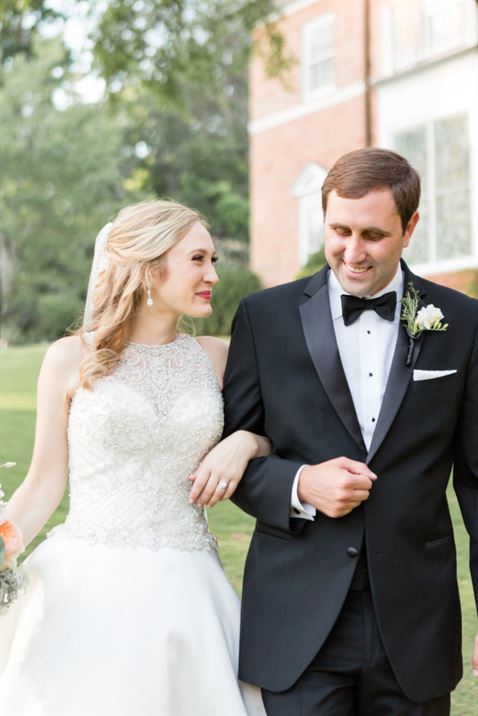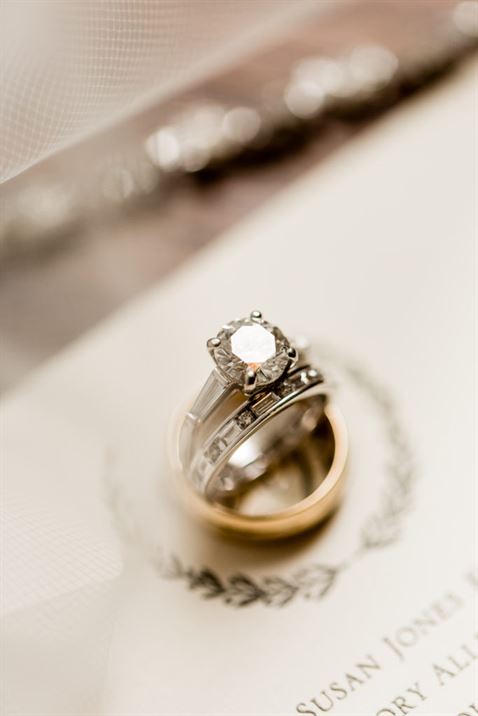 THE PROPOSAL"¦
Caroline and Reaves matched for residency in Jackson, Mississippi which would begin July 1, 2017. That left a very small window of time for a wedding; they knew they wanted to get married before the demands of a four-year residency began.
Reaves had a family ring he planned to give Caroline when he proposed. Caroline suspected they might get engaged around the holidays but was not the least suspicious when she received a group text message from Reaves™ mother, inviting her to join their family for a reception at the Birmingham Museum of Art on December 8th. The invitation seemed completely plausible and Caroline never suspected it was a ruse.
The day of the supposed museum event was gloomy and drizzling. Caroline wore a coat and when they arrived, Reaves kept trying to take it from her. She was puzzled by his insistence on the matter and suddenly, it all clicked. Before Reaves even had a chance to pop the question, Caroline began to cry. There was a table in the courtyard set with flowers and Champagne with a photographer to document the occasion. Once Reaves asked Caroline to be his wife, they went to Highlands Bar and Grill for a drink and a few moments alone before meeting both sets of parents at Bottega to celebrate the engagement and discuss wedding plans.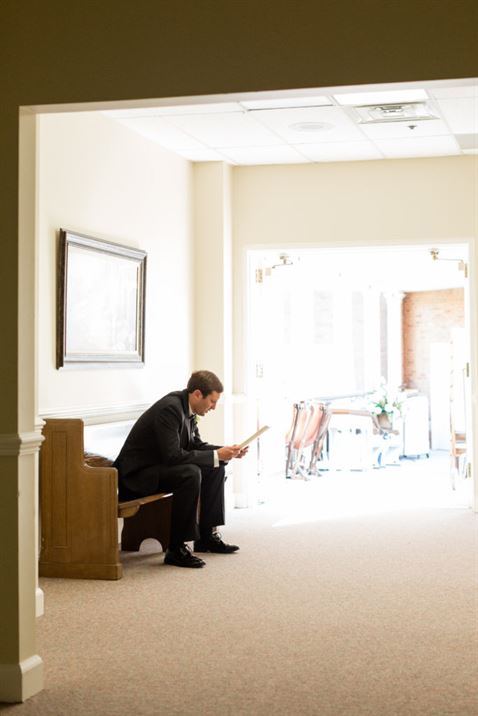 THE WEDDING PLANS"¦
Caroline knew she wanted to have the wedding at her family church; her parents met at First Baptist Church of Birmingham and married there. The couple had a few priorities: they wanted the ceremony to be sweet and memorable and they wanted a really fun dance band for the reception.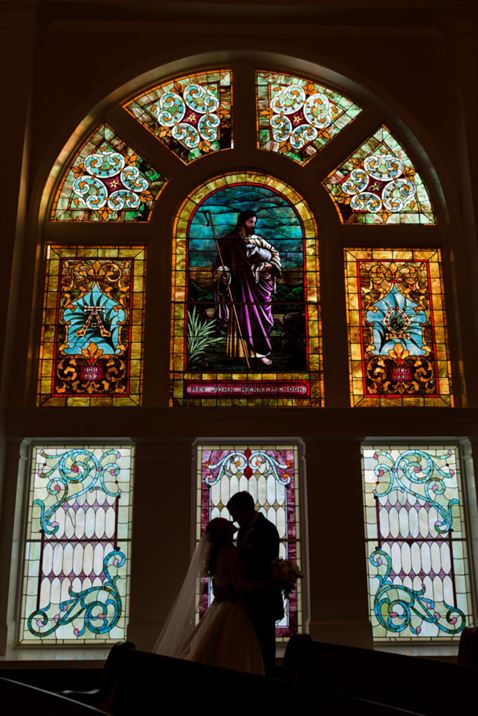 Handley McCrory of Handley Breaux Designs was hired as the planner.
Caroline's gown featured a beaded bodice with a jewel neckline and full skirt from Bella Couture.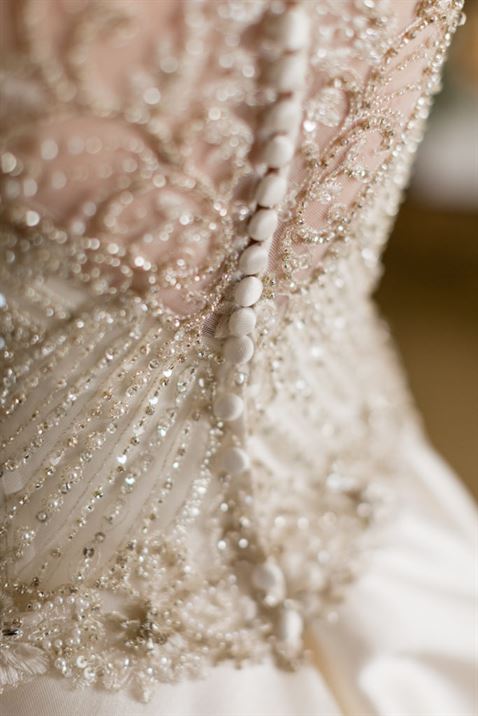 Caroline's "Something Old" wedding traditions included:
OLD & BORROWED: Caroline's mother made a necklace from her engagement ring for Caroline to wear.
NEW: Her gown.
BLUE: A garter.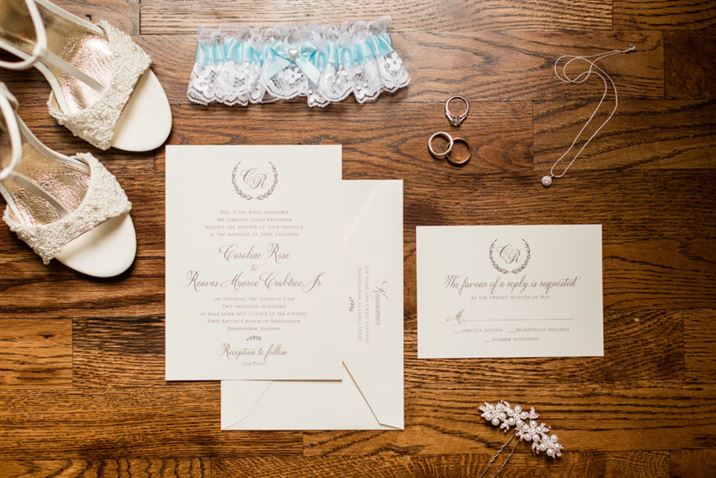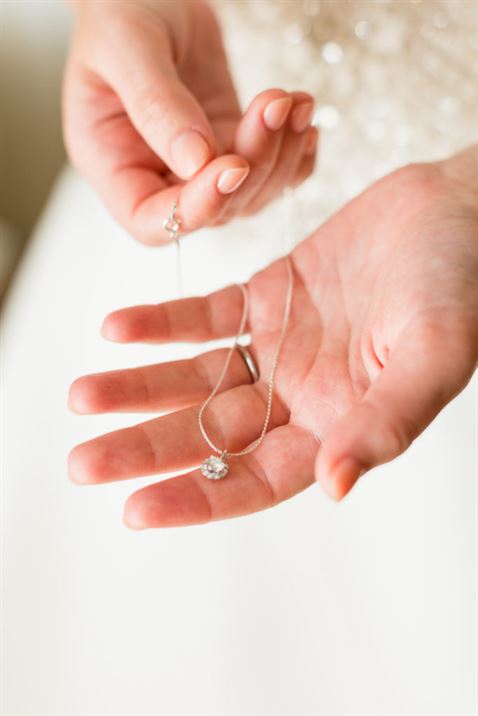 Bridesmaids wore matching navy gowns with a sweetheart neckline and cap sleeve from Bella Bridesmaid in Homewood.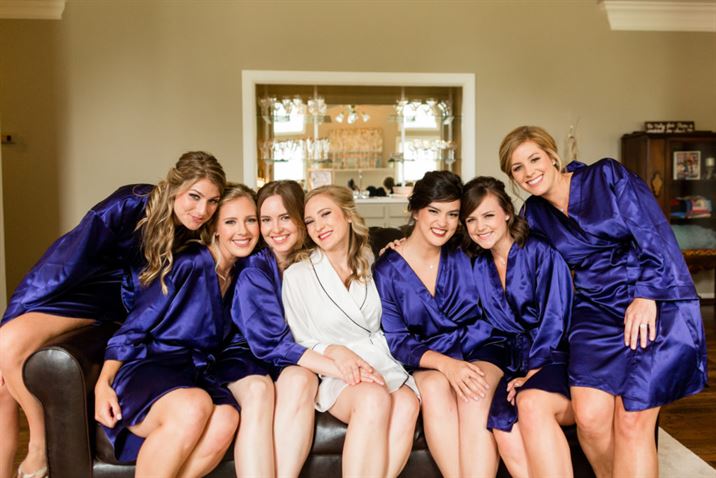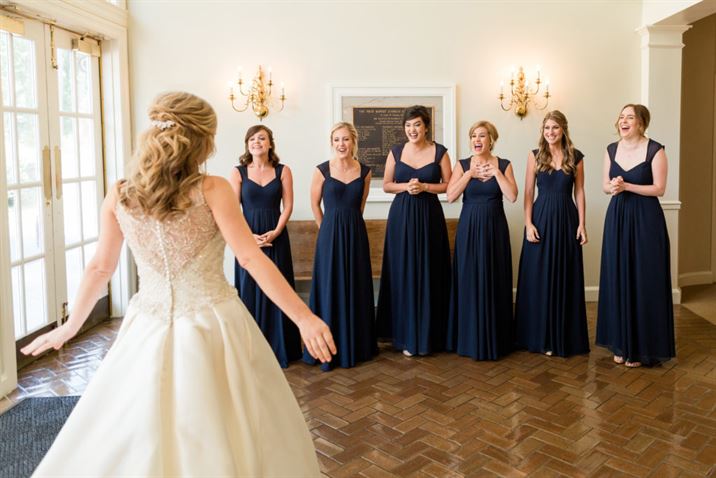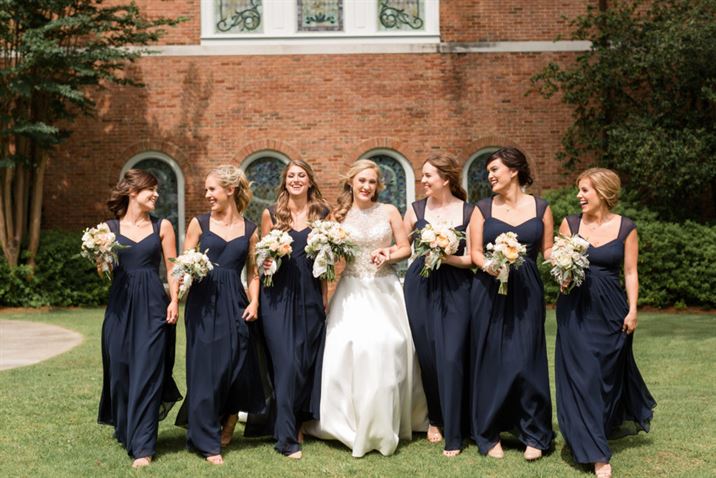 The men all wore classic black tuxedos from Mr. Burch Formal Wear in Mountain Brook village.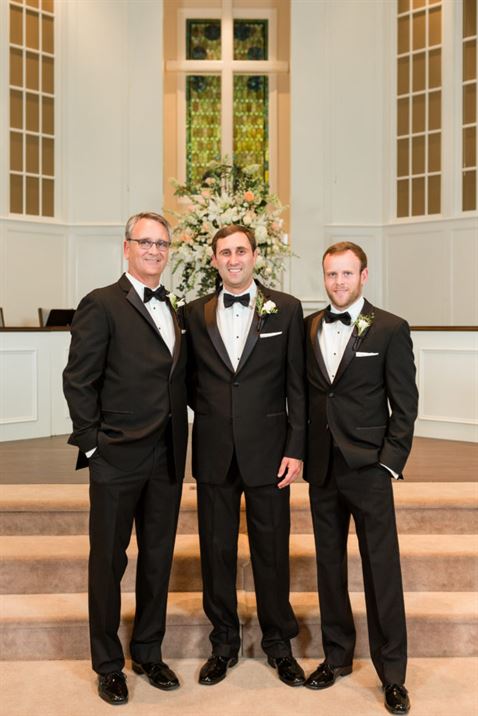 The flowers design was created by Carole Sullivan of Lagniappe Designs in Crestline Village.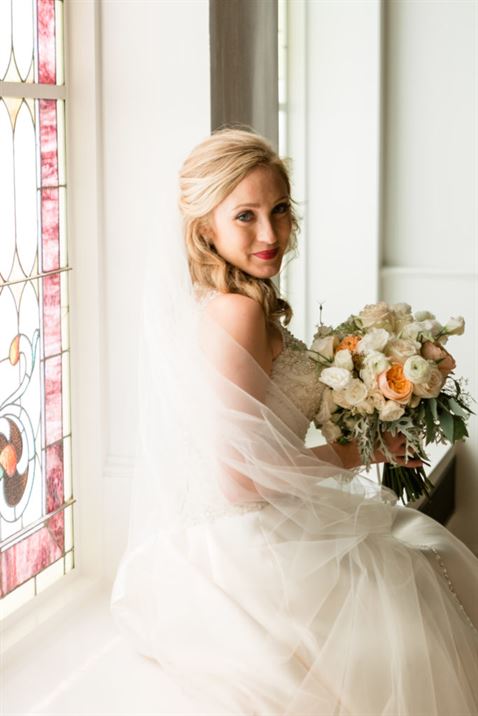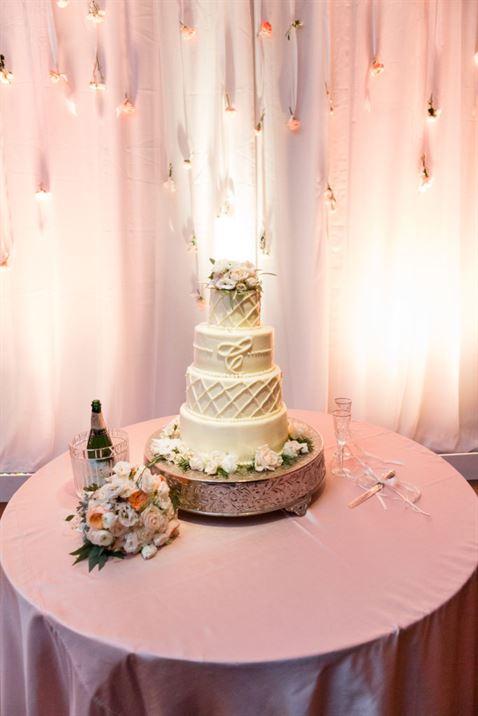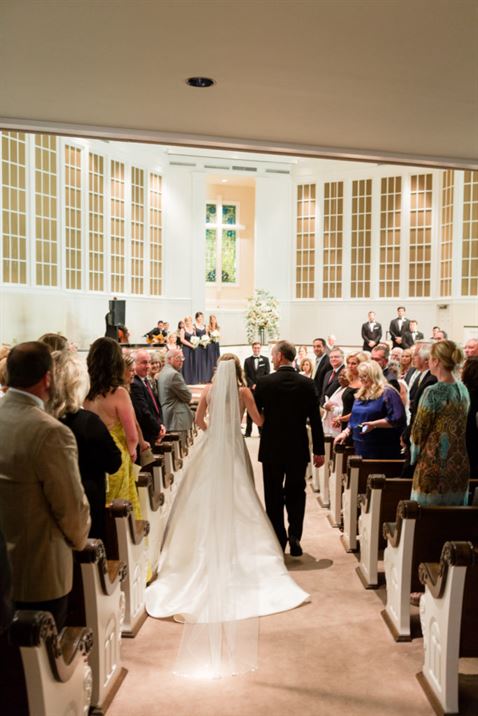 A string quartet, Act of Congress, played for the ceremony which included some of the couple's favorite Bible verses. Caroline and Reaves opted not to see each other before the ceremony and did not have an orchestrated "first look" beforehand.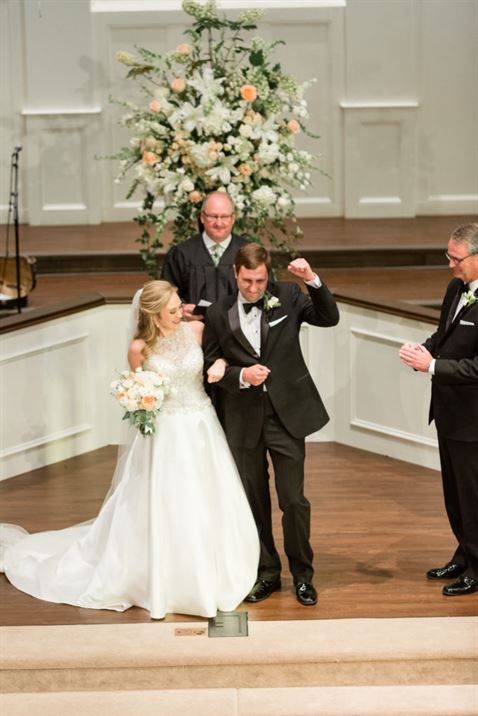 Catering was provided by Savoie Catering. In lieu of a groom's cake, a pie bar was created featuring several of Reaves™ favorites including Pecan pie and Key Lime pie.
Norris Dates and Power Surge provided the music for the reception. The couple danced their first dance to Marvin Gaye's "How Sweet It Is To Be Loved By You" and one of Caroline's favorite moments of the night was when the band played Neil Diamond's "Sweet Caroline" and everyone sang along.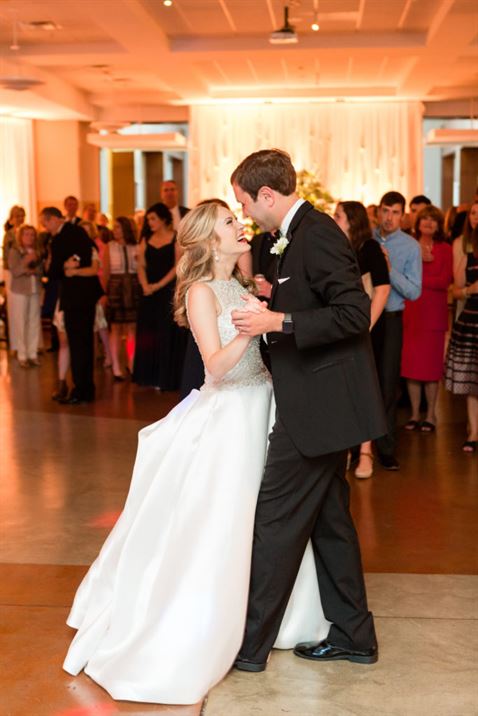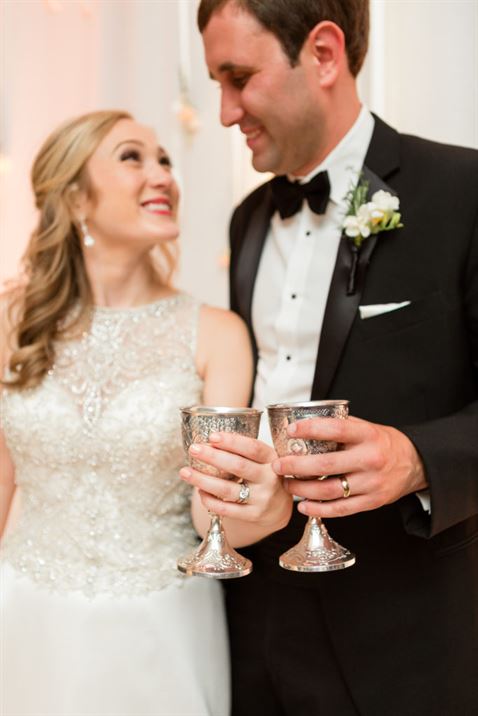 The couple made their grand exit through a sea of sparklers to a waiting vintage Mercedes Adenauer getaway car. After returning to Birmingham from their honeymoon at Sugar Beach Resort in St. Lucia, the couple moved to Jackson and have begun their respective residency- hers in dermatology and his in orthopaedic surgery.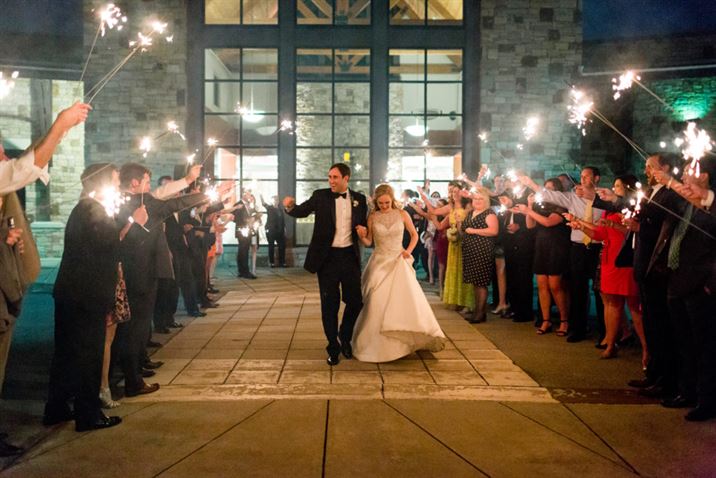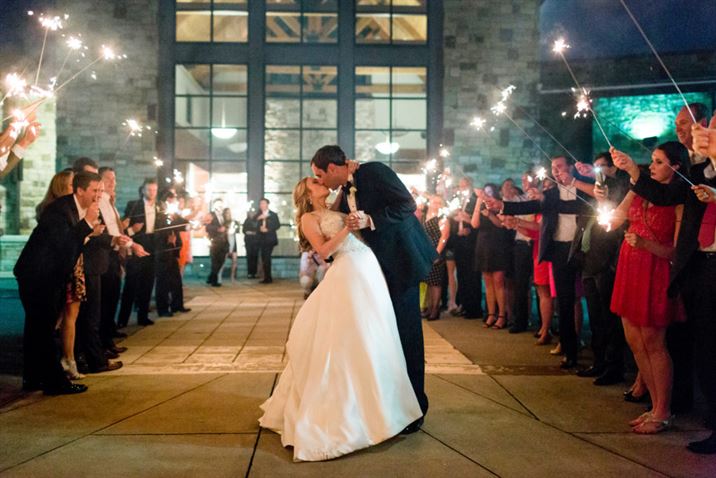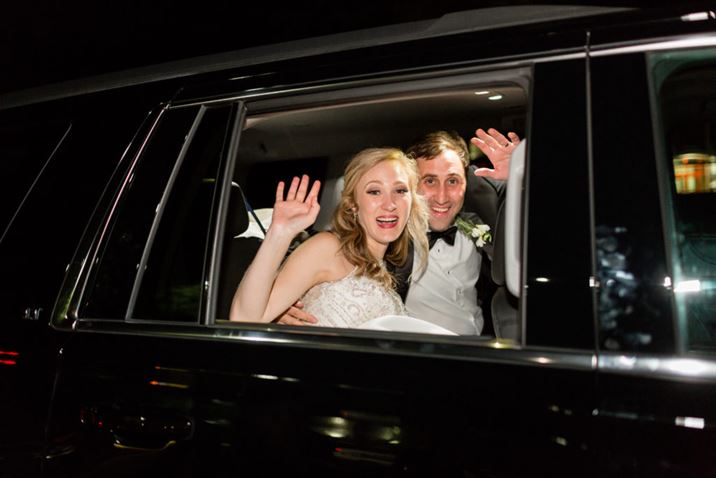 CAROLINE & REAVES™ BROMBERG™S GIFT REGISTRY INCLUDES:
Formal China: Lenox Tuxedo and Pickard Winter Festival in Ivory/Gold
Formal Crystal: Waterford Lismore
Sterling Flatware: Towle King Richard
Casual China: Juliska Berry & Thread
Congratulations, Caroline and Reaves. The entire Bromberg family and our staff wish you a long and happy life together. Thank you for allowing us to share your story.