Featured Wedding: Brailyn and Alexander
BRAILYN HARDY AND ALEXANDER BARINEAU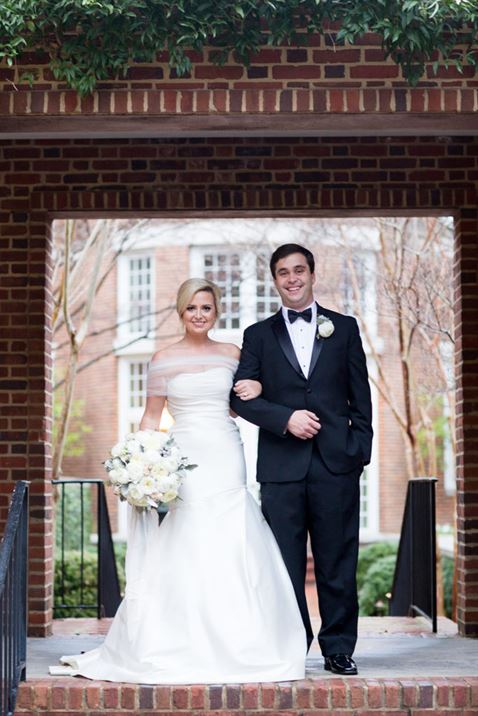 December 15, 2018
Ceremony: Canterbury United Methodist Church
Reception: The Theodore
Photography: Alisha Crossley Photography
Planner: M Elizabeth Events
Nobody really marries the boy next door – even though there are songs, movies, and books about the subject – it rarely happens. When Brailyn Hardy met Alexander Barineau, her new next-door neighbor at the beginning of her senior year at Alabama, she certainly did not think they'd be setting up a home and picking out china patterns a few short years later.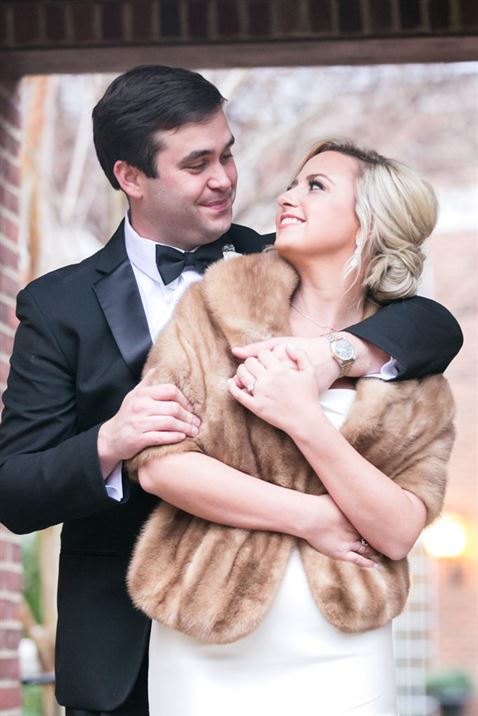 BRAILYN AND ALEXANDER: THEIR STORY
It was Fall of 2012 and the campus at the University of Alabama was buzzing with excitement at the beginning of a new school year. Brailyn Hardy was moving into her new apartment when she met her neighbor, Alexander Barineau. They became friends right away; both were from Birmingham and knew some of the same people. They graduated in 2013 and both moved back to Birmingham. During the summer, their friendship changed into a romance – somewhere around July 4th, the pair started dating and have been together ever since. They dated for almost four years before Alexander asked Brailyn to marry him in June 2017.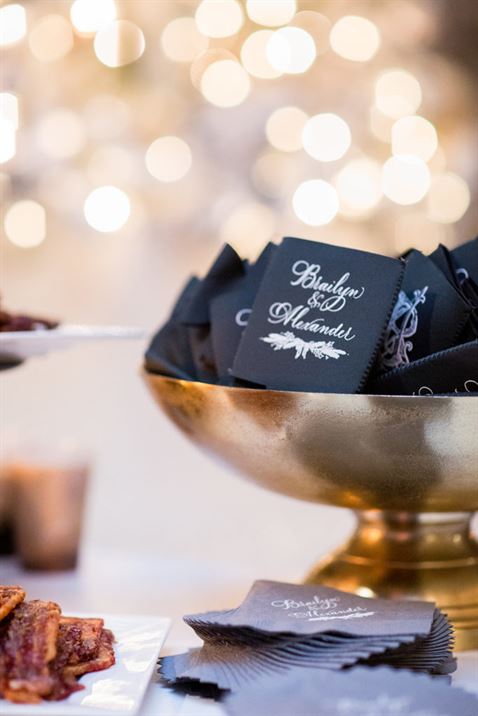 THE PROPOSAL
Brailyn and Alexander had talked about marriage for quite a while. Both knew they would get married one day but there had been no firm decision about when it would happen. In June of 2017, the pair planned a trip to San Francisco but Brailyn had no clue that Alexander was also planning to pop the question while they were there.
Alexander had the ring in his pocket and was nervous Brailyn would discover it when they went through security at the airport, but she didn't. Later that night, Alexander had made reservations at Waterbar, a popular seafood restaurant on the waterfront of San Francisco's Embarcadero, just south of the "Cupid's Span" sculpture, featuring panoramic views of the bay, Bay Bridge, Treasure Island, and the San Francisco skyline. The setting couldn't have been more picturesque or romantic for a proposal. As Alexander asked Brailyn to marry him, guests in the restaurant saw the proposal and congratulated them. Their families back home arranged for bottles of Champagne to be sent to the table to wish them well, so it almost felt as if they were there, according to Brailyn.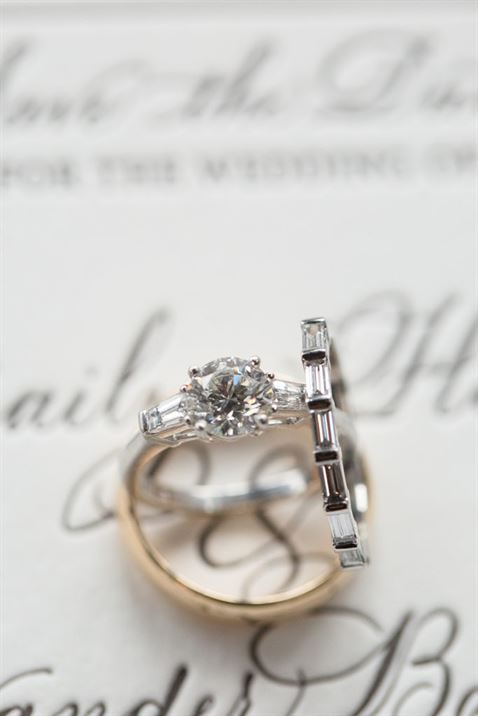 THE WEDDING
The couple knew they wanted their wedding to happen during the cooler months of the year and as it was already June, there wasn't a lot available for 2017. The couple also had quite a few weddings they were involved with so they decided to wait until they were over so they could really enjoy their own day.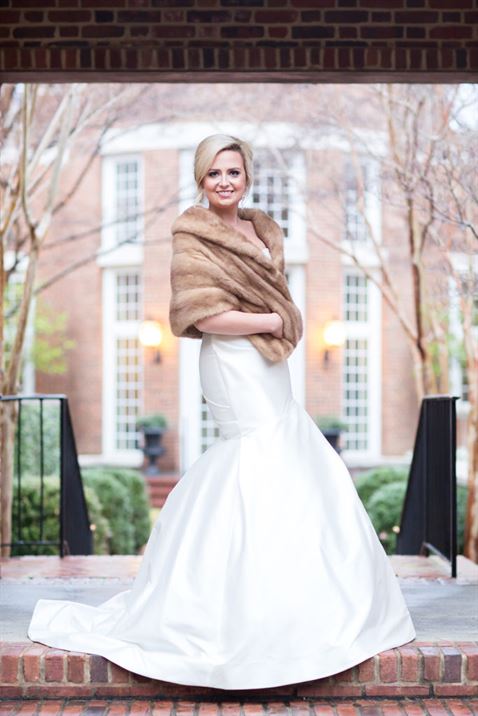 One of the biggest wedding priories for Brailyn and Alexander was the venue. They wanted to host their reception in a cool setting that was not only different, but one in the downtown Birmingham area so their visiting friends and family could experience the city. Brailyn's best friend told her about a new wedding venue downtown called The Theodore. They toured the space before it was even open and booked it, becoming the first wedding to be held there. They wanted to hold the ceremony at Canterbury United Methodist Church.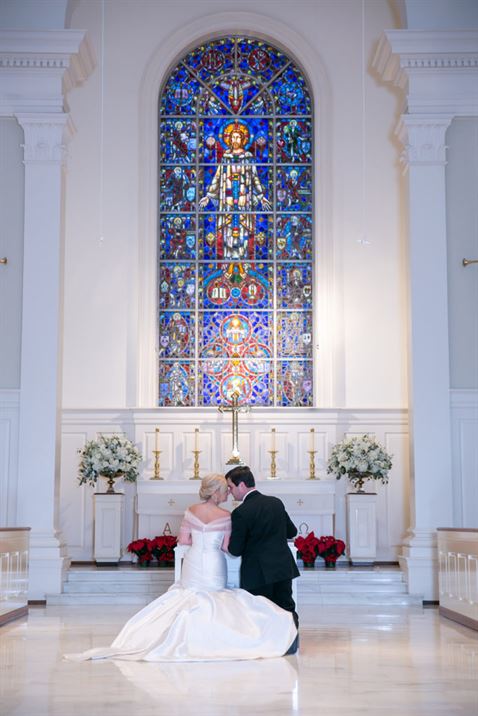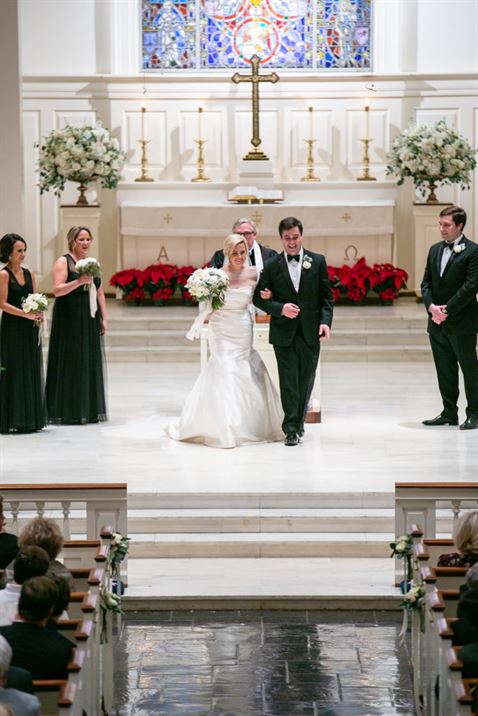 Brailyn hired M Elizabeth Events to help her with the planning and design details. Jan Pruitt and Ann Blount created the beautiful calligraphy for the paper goods.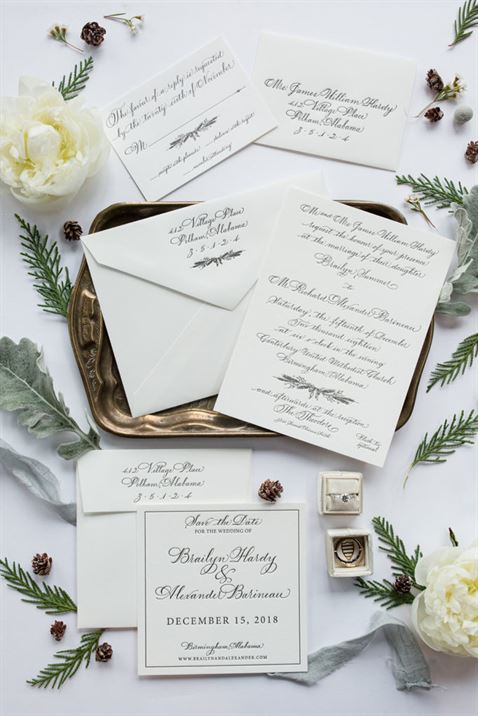 She found the perfect wedding gown by designer Monique Lhullier at Ivory and White Boutique in Crestline Village.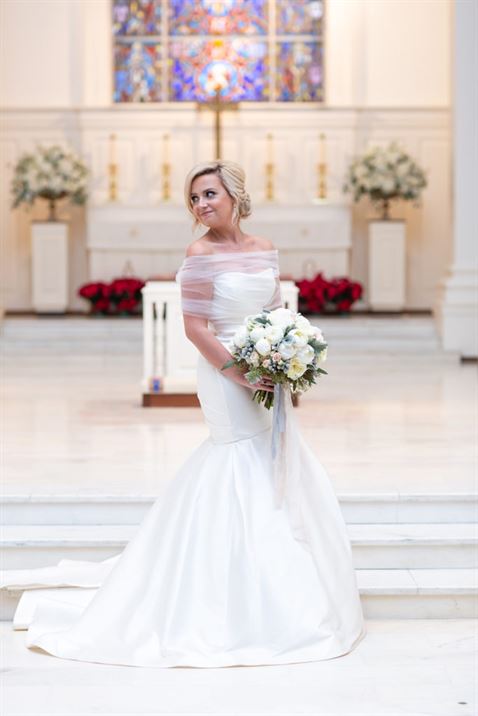 The bridesmaid gowns were from Bella Bridesmaid in Homewood.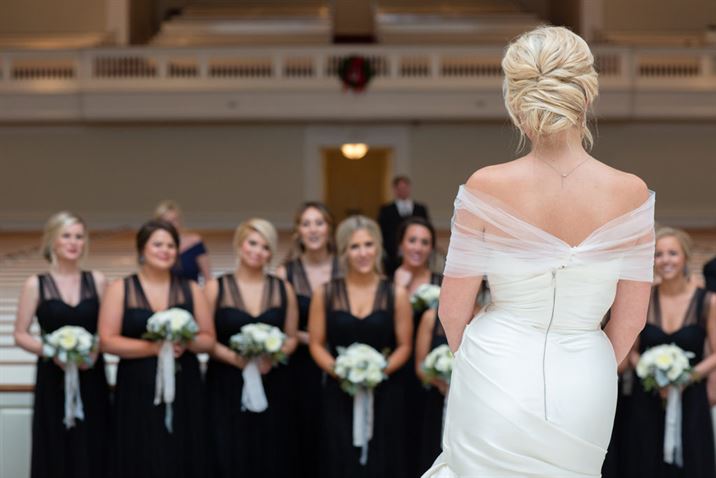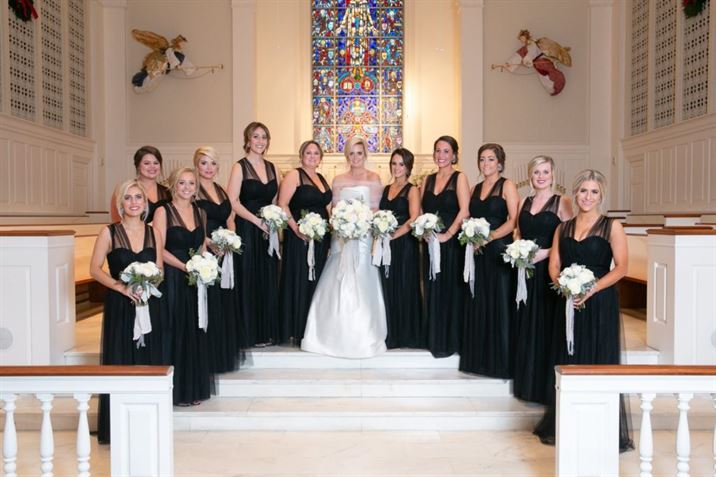 The men wore classic tuxedoes from Mr. Burch Formal Wear in Mountain Brook Village.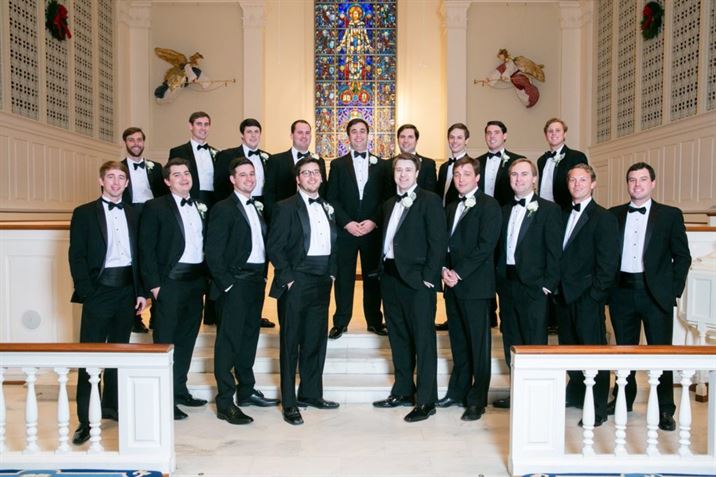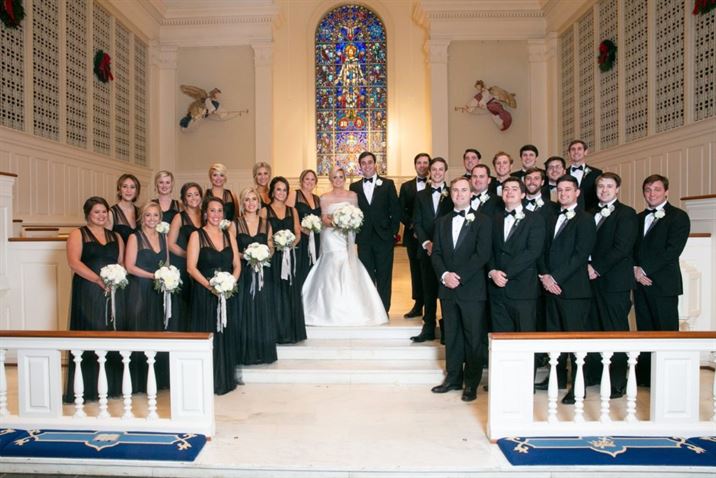 While the wedding was during the Christmas season, Brailyn did not want a Christmas-y feel to the wedding and reception. She hired Hothouse Design Studio for the floral design and Design Productions created the lighting design.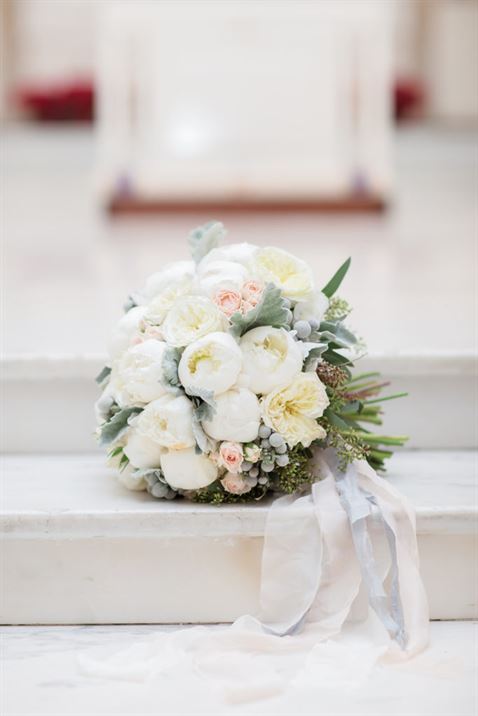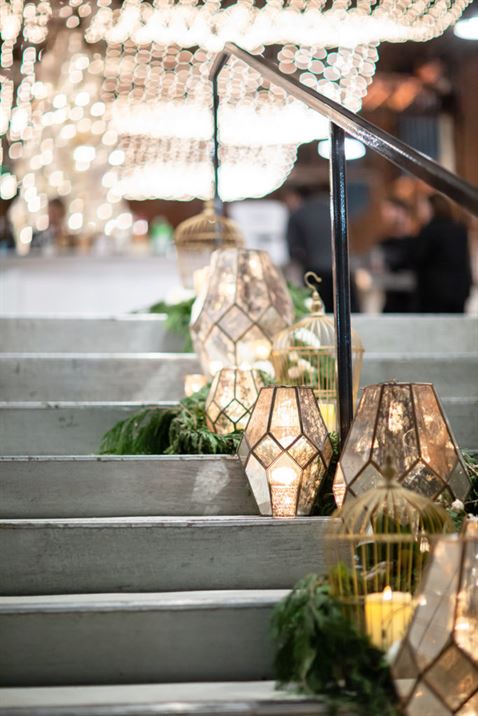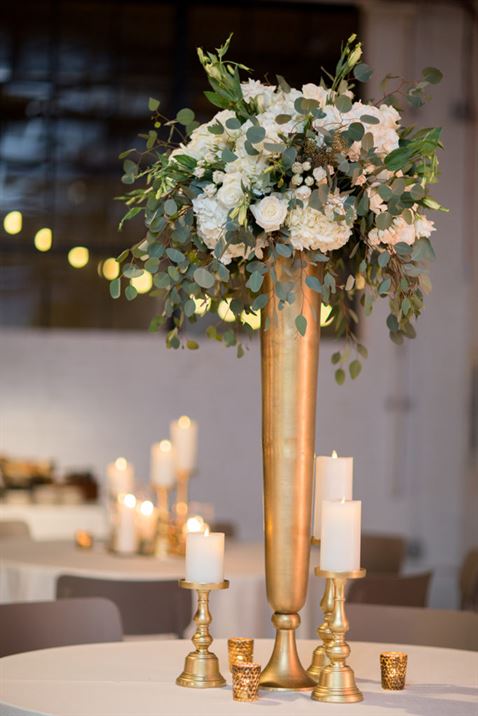 Cakes were by Magic Muffins in Cahaba Heights. The wedding cake was five tiers and constructed of alternating layers of white and red velvet cake with white icing, a gold monogram and gold embellishment. The groom's cake was three square tiers and was made of cookies and cream, Alexander's favorite.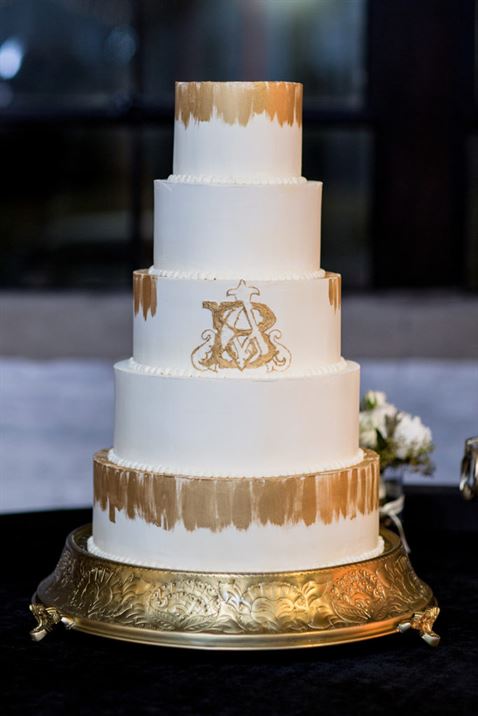 Brailyn and Alexander used the same goblets his parents used at their wedding for their toast.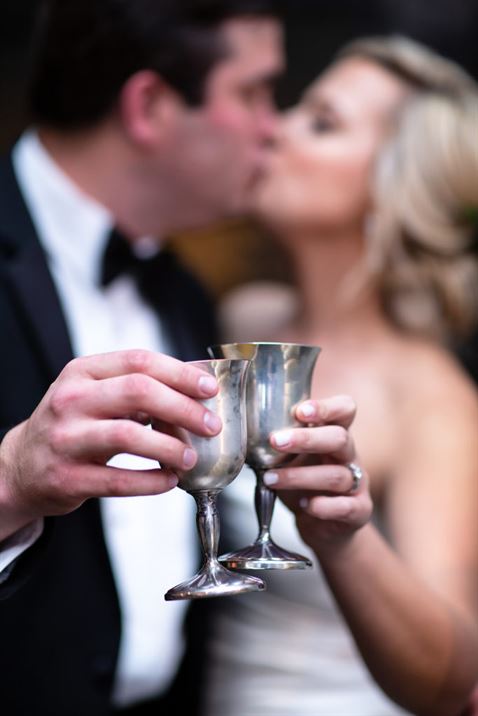 Because Brailyn and Alexander had White Russian cocktails on their first date, they served them as a signature cocktail at the reception.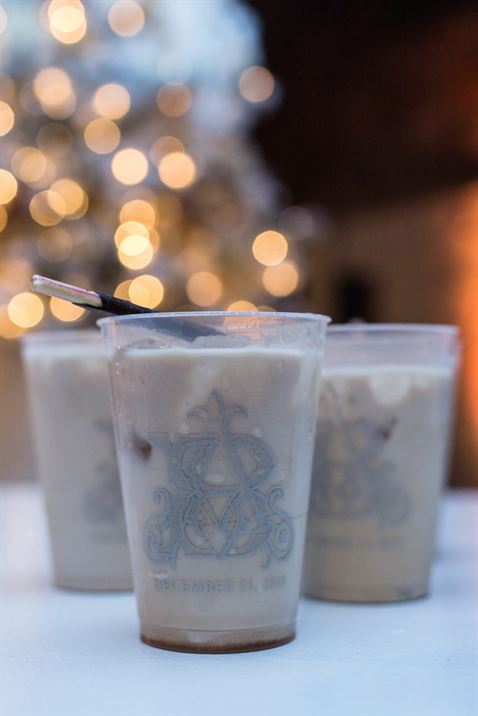 The menu for the reception was created by Savoie Catering and featured favorite dishes of both the bride and the groom.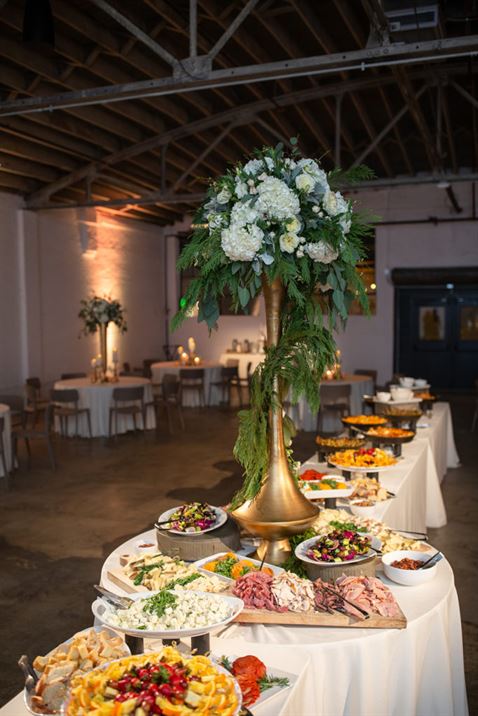 They also served trays of Krystal hamburgers to guests as a late-night snack and Santa Claus made a guest appearance to collect Christmas wishes.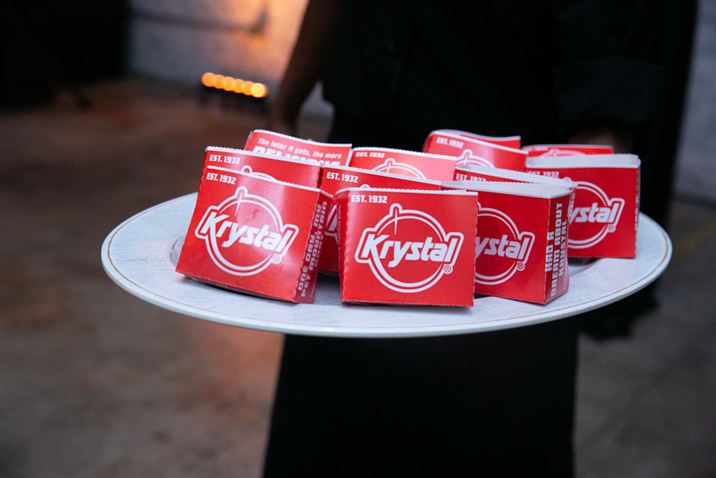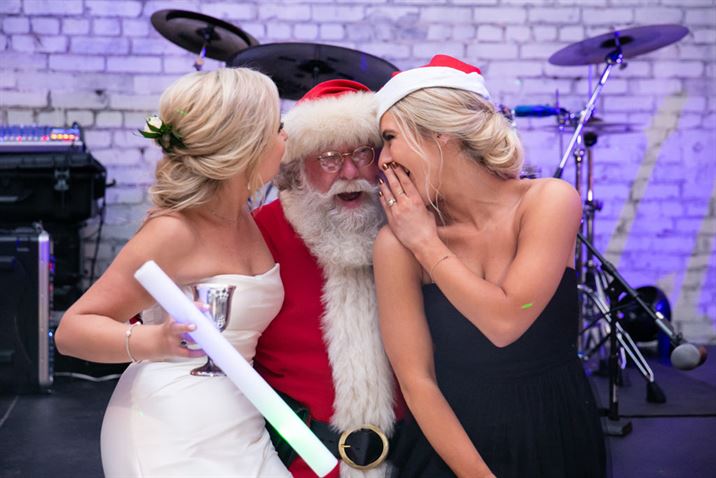 Loose Chain band played a variety of current, Motown, Top 40 hits, and dance tunes including the couple's first dance song, September, by Earth, Wind and Fire.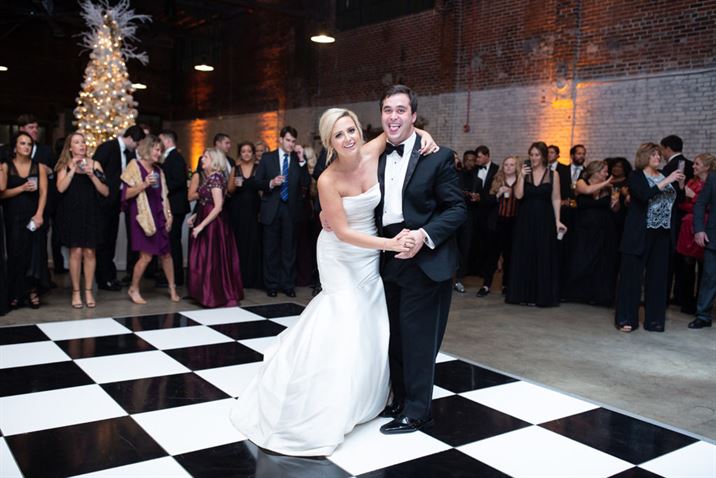 Alexander's mother gave him his father's Rolex as a wedding gift. She kept the watch in a safe after Mr. Barineau passed away- saving it for Alexander's wedding. She gave it to Alexander along with the original box and paperwork from Bromberg's where his father purchased it 24 years earlier.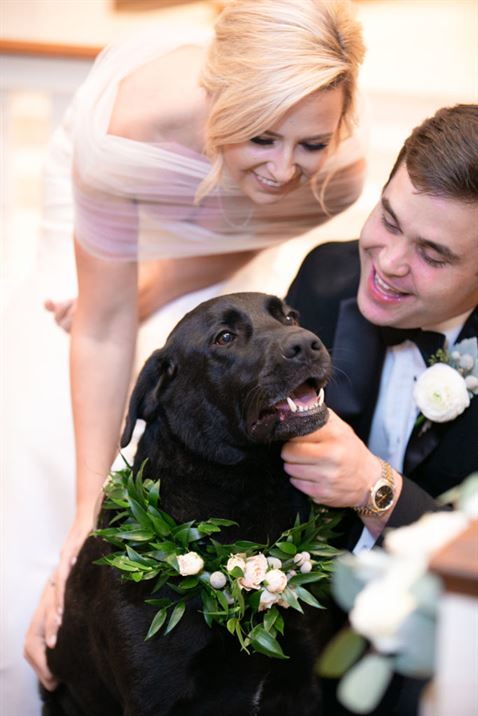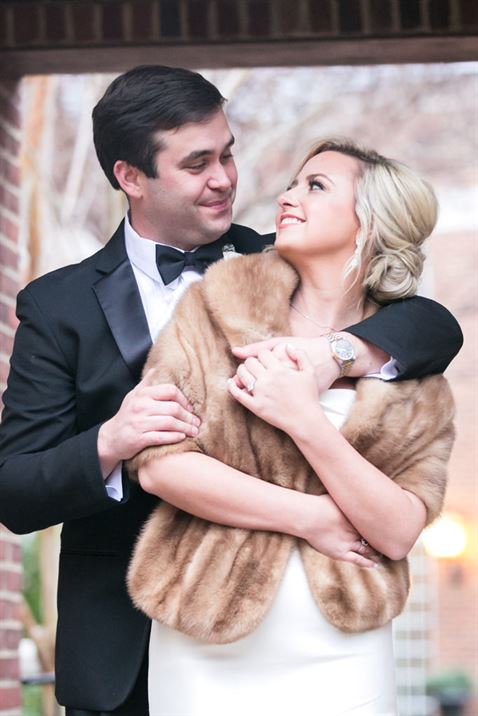 BRAILYN'S "SOMETHING" WEDDING DAY TRADITIONS:
Something OLD: Her grandmother's brooch which was pinned inside her gown.
Something NEW: Her wedding gown and a beautiful diamond bracelet from Bromberg's, a gift from the groom.
Something BORROWED & Something BLUE: Her sister's sapphire ring.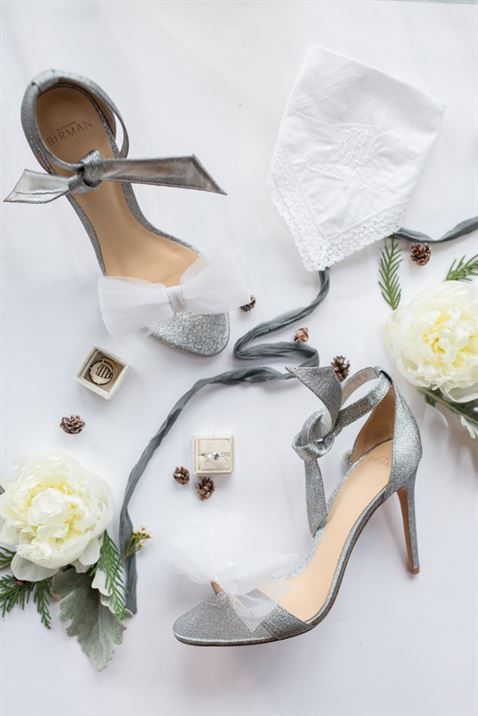 After their honeymoon in St. Lucia, the couple is now at home in Birmingham and enjoying their gifts from their Bromberg's gift registry.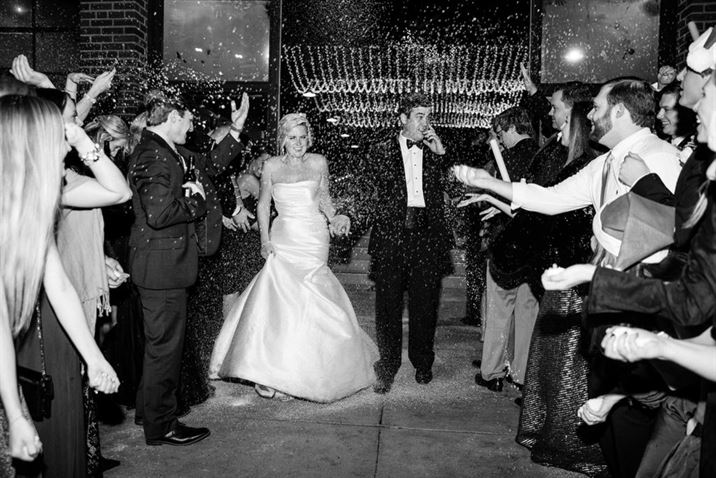 BRAILYN AND ALEXANDER'S BROMBERG'S GIFT REGISTRY INCLUDES:
FORMAL CHINA: Herend Golden Laurel
FORMAL STEMWARE: Waterford Lismore
STERLING FLATWARE: Towle Old Master (Alexander's family pattern)
CASUAL CHINA: Casafina Forum White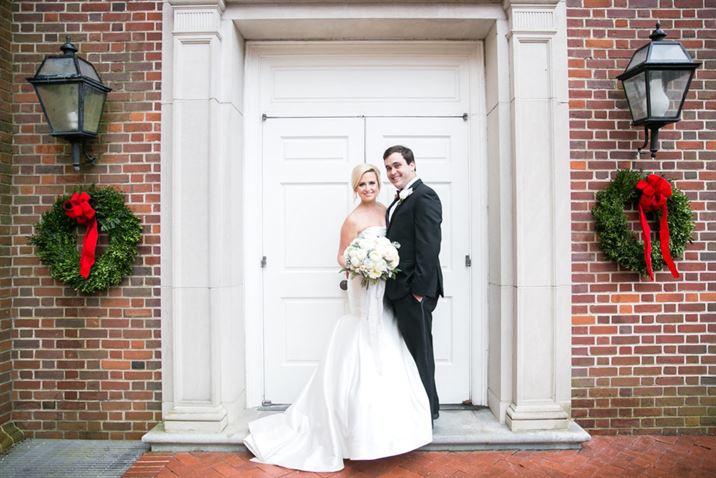 Congratulations, Brailyn and Alexander! The Bromberg family and staff wishes you a lifetime of happiness together.