FALL IS HERE: PLUSH PUMPKINS ARE BACK, NEW LUX CANDLES, MATCH PEWTER EVENT OCTOBER 4TH
IN THIS ISSUE: FALL IS HERE!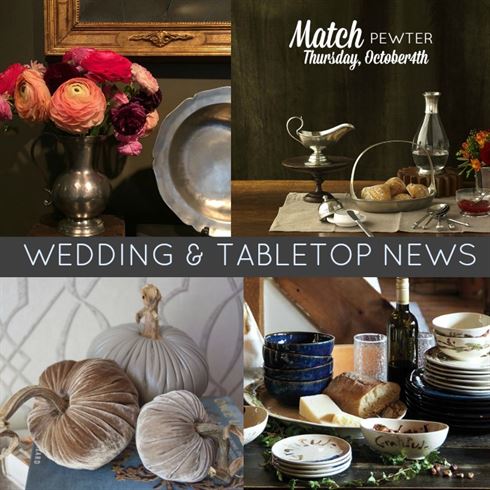 EVENTS: MATCH EVENT THIS THURSDAY OCTOBER 4TH
GIFT GAB: New Plush Pumpkins and Lux Seasonal Candles Have Arrived
TABLE TALK: Beautiful Fall Tables and Holiday Entertaining Ideas
REAL WEDDINGS: WEDDING IDEAS FROM BROMBERG BRIDES & GROOMS
SAVE-THE-DATE FOR JULISKA OCTOBER 15th-20th
---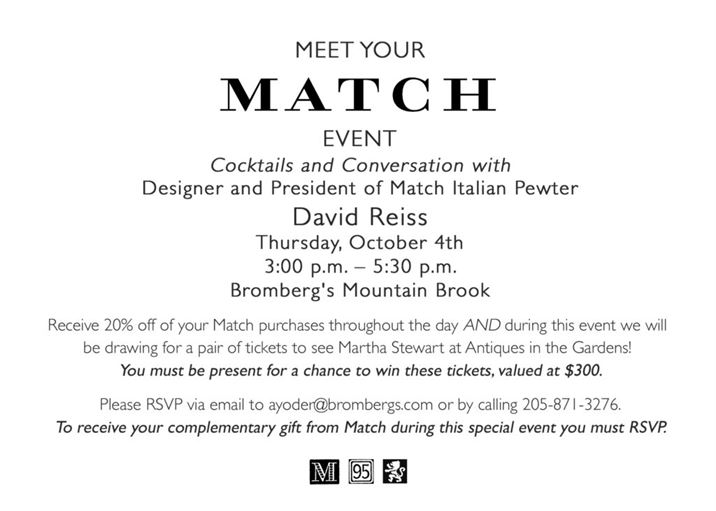 ---
GIFT GAB: A FABULOUS FALLWITH PLUSH PUMPKINS, NEW LUX AUTUMN SCENTED CANDLES
HARVEST PLUSH PUMPKINS HAVE ARRIVED!
Fall is officially here, and we™ve got the pumpkins to prove it! These are the authentic Plush Pumpkin® brand made with luxury fabrics and an actual pumpkin or gourd stem. The collection is available in trendy colors like putty, stone, and shale to coordinate with your home's décor. We also have them in the vibrant colors of fall: saffron, curry, and harvest. These elegant pumpkins create a bit of fall flair with minimal effort and they make the perfect gift, too. Use them as a place card holder for Thanksgiving dinner or as a favor for your next gathering. Immensely popular, come get them while they last. Prices begin at $24
LUX CANDLES: LONGER BURN TIME, MORE FRAGRANCE
All our Lux candles are handmade by artisans in Arkansas; even the wicks are handmade. Lux candles provide a long burn time; approximately 10-12 hours per candle ounce. Lux is also an extremely fragrant candle with 15% fragrance oil content and the premium wax blend contains no soy. Once you burn a Lux candle, you'll appreciate the difference.
We have new Lux candles in stock; the Tweed candle has a clean, crisp fragrance reminiscent of a fall afternoon and comes tied with a beautiful tweed bow. No need for gift wrapping! $50
---
TABLE TALK:
FALL & HOLIDAY ENTERTAINING MADE EASY WITH JULISKA
Juliska's new fall catalog features some of the prettiest ideas for decorating and entertaining; get a jump on holiday plans and table designs during our annual Fall Juliska event happening October 15th-20th.
PURO COBALT: Rich blue hues"¦ Cobalt is the new color from Juliska's Puro collection. Puro is inspired by the Portuguese regard for objects found in their most nature. Both modern and timeless, Puro layers beautifully and created the perfect foundation for your culinary creations. Dinner plate $32; salad plate $28.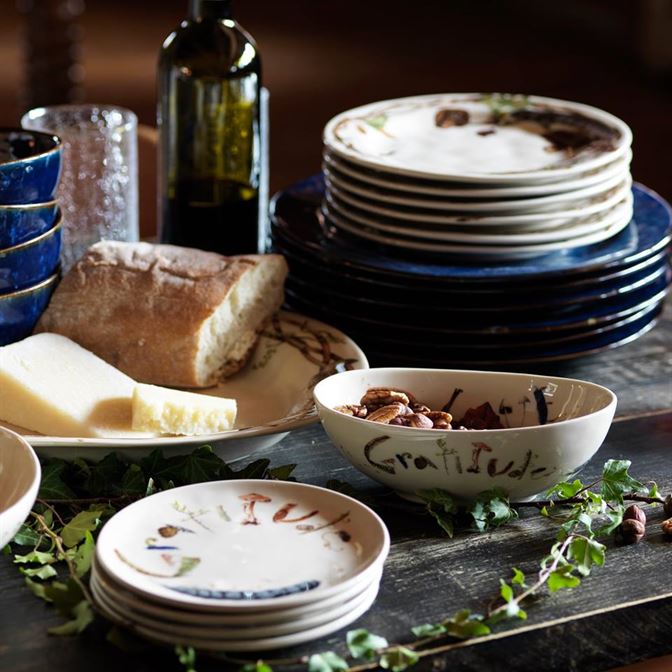 FOREST WALK: An ode to the earth's natural beauty, Forest Walk features nature's abundant gifts, illustrated in vibrant colors. Perfect for serving or décor; some adorned with sentiments for the season "" love and gratitude. Made in Portugal, these pieces are dishwasher, freezer, microwave, and oven safe.
EMERSON COLLECTION: Rimmed in burnished pewter stoneware, the Emerson collection is elegant, rich, and warm. The large platter allows your culinary triumphs to shine bright within its pewter frame. Made of ceramic stoneware, oven, microwave, dishwasher, and freezer safe.
---
MATCHLESS CLASSICS FROM MATCH PEWTER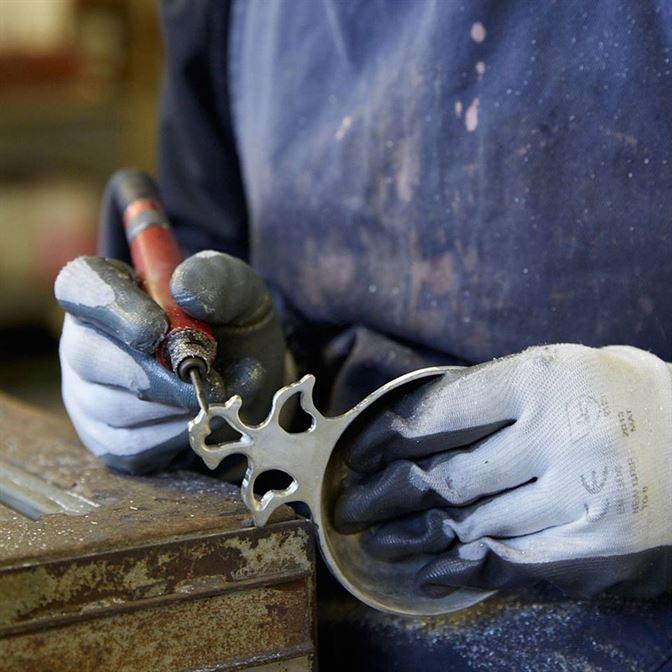 When David Reiss founded MATCH in 1995, he single-handedly introduced America to the beauty of Italian pewter. Reiss discovered the possibilities of this rich, warm material, which he describes as having an "old soul", while traveling through Italy. There, he found family-owned workshops that had been producing pewter for generations; now they produce timeless pewter that you will pass down to your future generations.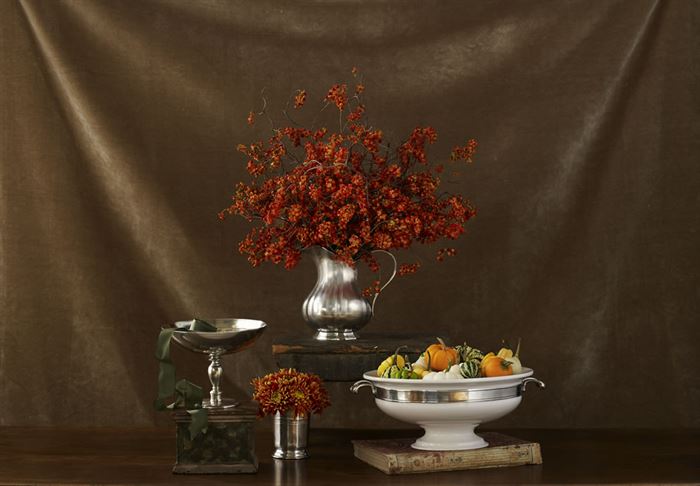 Make plans to attend our "Meet Your Match" event on Thursday, October 4th from 3pm "" 5:30pm. You may win a pair of tickets to see Martha Stewart at Antiques in the Garden, a $300 value. You must be present to win. See more details below or call 205-871-3276 for information or to RSVP.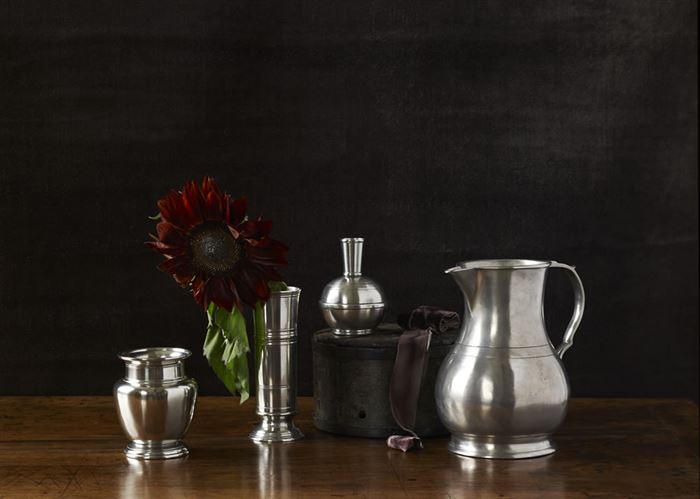 NOTE: Formal china is on display at our Mountain Brook location only.
---
BROMBERG™S GIFT REGISTRY BENEFITS
All registered brides receive these benefits:
20% off non-diamond wedding bands
20% off attendant gifts and hostess gifts
Buy or receive seven place settings of china, crystal, or silver, get the eighth free!
Bromberg's exclusive twelve-month interest free club plan (with credit approval)
---
CONTACT ONE OF OUR BRIDAL CONSULTANTS:
Mountain Brook 205-871-3276 mbbridal@brombergs.com
Ask for Janice or Vanissa.
Bromberg's at the Summit 205-969-1776 sbridal@brombergs.com
Ask for Katy Rose or Lisa.
---
REAL WEDDING IDEAS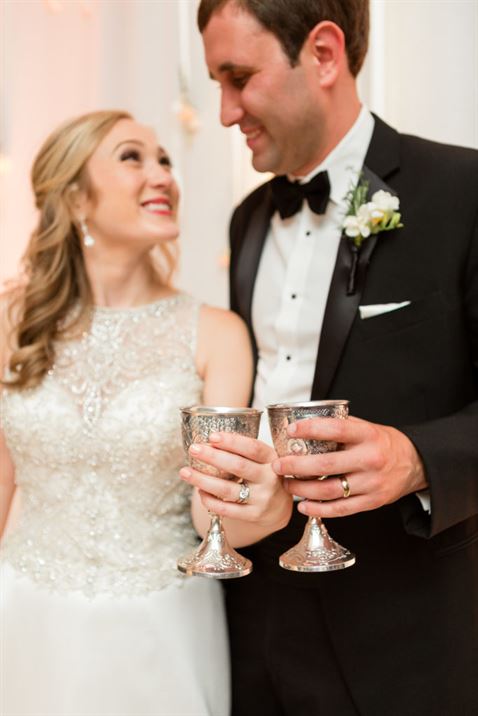 Planning a wedding or a proposal? We've got unique ideas and good advice to help you with your own wedding plans. CLICK here to read more from our BROMBERG'S WEDDINGS blog.
---
EVENTS at BROMBERG'S
Fall is one of our favorite times of the year and the season for some of our best events! Save the date for these events designed to help you with your holiday tables and gift giving.

JULISKA TRUNK SHOW: OCTOBER 15TH- 20TH

Just in time for holiday entertaining or giving!

Receive 20% off Juliska purchases during the event plus receive a free Puro rectangular baker when you spend $300 or more in Juliska merchandise.

Meet Juliska Specialist Lauren White who will be available from 10am-2pm on October 18th to assist with your Juliska tableware design and purchases.

Register to win for a Juliska cake plate- a $125 value.