Creating the Essential Jewelry Wardrobe
Top 5 Jewelry Pieces Every Woman Should Aspire to Own
For most women, jewelry is about personal style: traditional, big and bold, fine and delicate. As your style evolves and your budget allows you to begin to develop a fine jewelry wardrobe, it is wise to begin with a solid foundation of pieces that belong in every jewelry box. You might call them the "little black dresses" of jewelry. And like that little black dress, each piece should not only be effortless and chic, but it should reflect your own preference, budget, and style:
Marco Bicego 18K Yellow Gold Siviglia Stud Earrings, $580.

Classic Forevermark Diamond Studs, starting from $1160.
Basic studs "" While diamond studs are the quintessential classic, there are many other stud earring choices if diamonds don't quite fit your current budget. Think pear studs, any other gemstone that suits your fancy, or simple gold knots or ball style earrings. The key is to choose a classic simple pair of earrings that will go with literally anything and everything, from jeans and a t-shirt to an actual little black dress. With studs earring options available today you can be sure that what you choose will reflect your own personal style.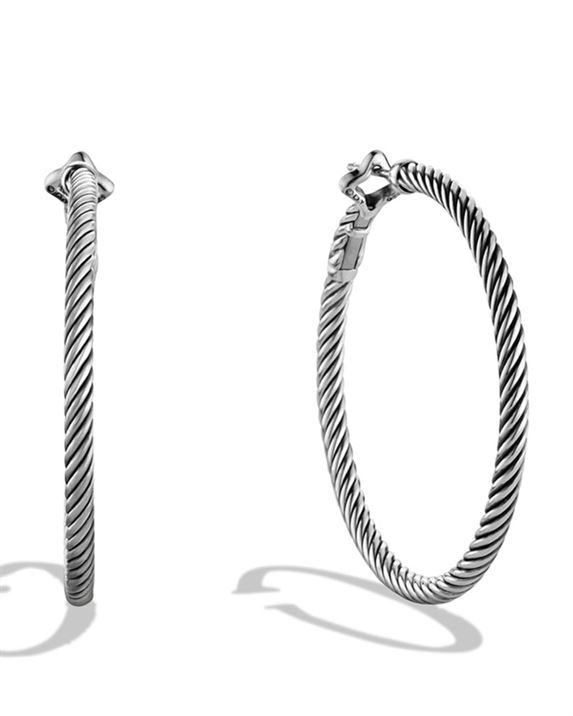 Classic hoops "" A little fancier than your basic studs, a classic pair of hoop earrings can dress up your wardrobe basics or complement an outfit for work. Again, size and shape reflect your own fashion sense, and in this case, even metal choice and finish make a difference. From delicate gold to hammered sterling, there's nothing boring about classic hoops.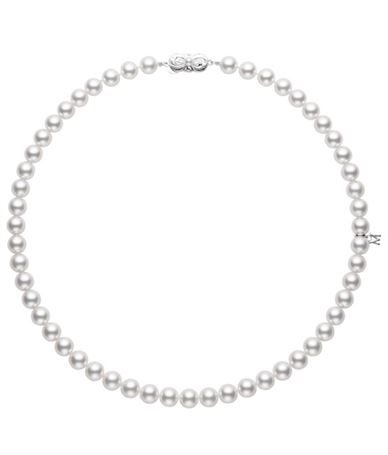 A string of pearls "" For some women, the thought of a string of pearls immediately conjures visions of a 16-inch string of matching cultured pearls. And honestly, there's nothing more versatile. But if that's not your style, your own vibe might lean more toward a double strand of black Tahitian pearls or the organic feel of baroque pearls instead. No matter which pearl style you choose, you will find that your pearls are the perfect accessory for so many occasions as they will go well with a business suit, your Sunday best, or jeans and a button down.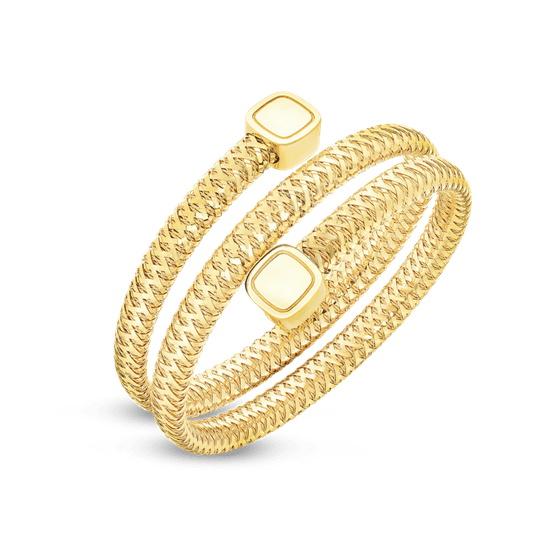 A statement piece (or two) "" A statement piece of jewelry can be anything from a cocktail ring to a brooch, as long as it's bold, memorable, and screams you. It should be something that feels great when you wear it and goes with nearly everything you own. Whether it's a thick bangle bracelet or bold doorknocker earrings, it's the one piece that becomes the foundation of your signature look.
A fine timepiece "" Of course, a smart watch can be a great convenience, connecting you to phone, weather, and social media. But it's not the kind of thing you pass down to your granddaughter. An analogue watch "" a fine certain traditional Swiss timepiece that we happen to carry (see the center of our top navigation bar, above), astylish David Yurman, or the simple elegance of a Raymond Weil, or a bold, sporty men's style Tudor "" brings a sense of timelessness (see what we did there?) to any style.
Just like the classic pieces in your clothing wardrobe, it can take time to accumulate your own key jewelry pieces. It's not uncommon for some women to receive pieces like these for milestone events "" a watch for graduation or a string of pearls as a wedding gift, for example.
But there's no rule saying you can™t make these investments on your own. By working with someone you trust, such as one of our knowledgeable team members at Bromberg's, you can start to identify pieces that work for you and your budget. You may even be able to "trade up" some of the pieces you already have as your style evolves or your budget expands. By planning your purchases, you can ensure that your acquisitions are of the finest quality, work well together, and will stand the test of time.