BRIDAL AND TABLETOP NEWS: Keepsake Gifts, New Skyros, and a Year of Bromberg's Weddings
In this Issue"¦.
Featured Wedding: Celebrating a Year of Bromberg's Brides
Gift Gab: Put a Cork in Our Mini Keepsake Box
Table Talk: New Skyros! Introducing Alegria
Buyer's Corner: Mottahedeh Palma and Beatriz Ball Gift with Purchase Special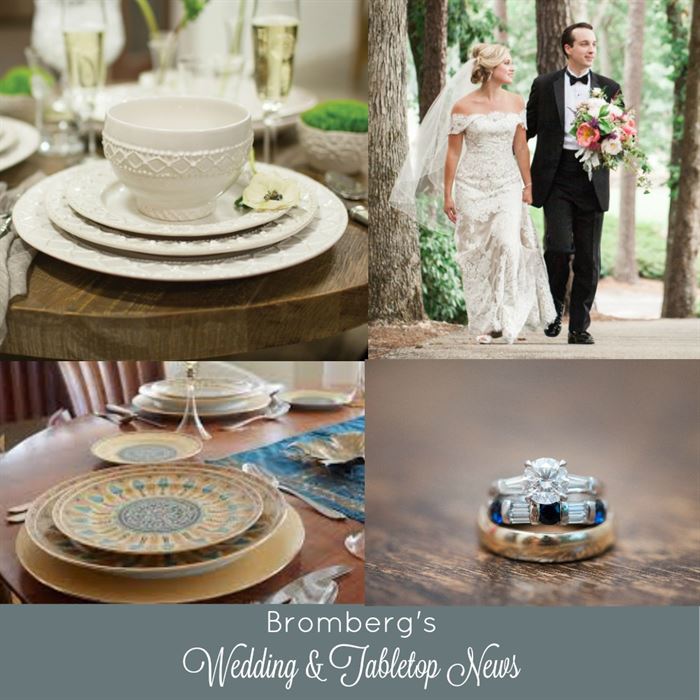 GIFT GAB: MINI KEEPSAKE BOXES
Did you share a wonderful bottle of wine or Champagne to celebrate your proposal or wedding? Or perhaps you have a small memento from a trip or occasion you™d like to preserve? Our new mini keepsake boxes come complete with a card for you to notate the date, occasion, and spirit type. Best of all, they may be personalized with a monogram, initial, inscription, quote, or date making these the perfect attendant or hostess gift. $25 plus personalization fees, if applicable.
Need a gift in a hurry? Call us, we are more than happy to charge your gift, wrap it, and ship it for you!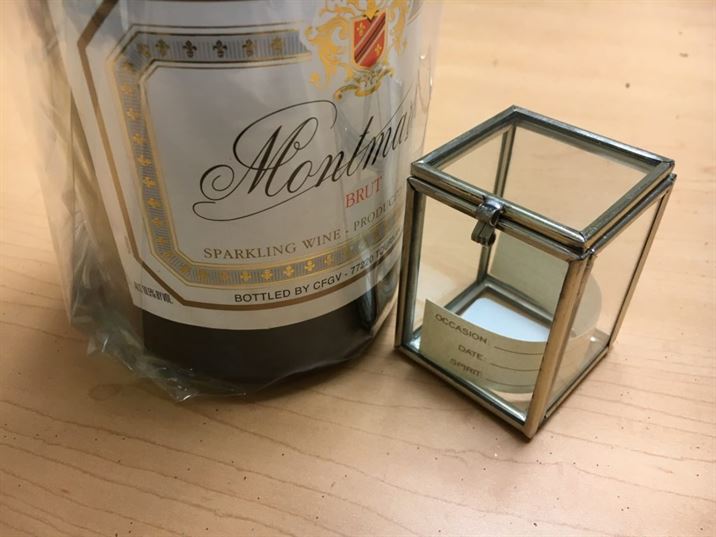 TABLE TALK: SKYROS ALEGRIA
Out brides love Skyros so it is no wonder that our newest pattern, Alegria, is a huge hit.
Skyros collections are made of a very strong thin body which is extremely chip resistant. Most of the dinnerware and accessories can go into a 500-degree oven as well as the freezer, microwave and dishwasher and can easily go from sophisticated and chic to colorful and casually elegant. The possibilities are endless.
Other popular Skyros patterns include: Historia, Legado, Isabella, and Cantaria. Skyros is on display at both Bromberg's locations.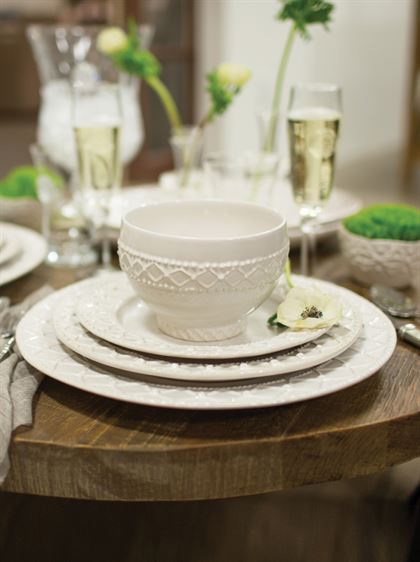 BUYER™S CORNER: WHAT™S NEW THIS MONTH
NEW FORMAL CHINA MOTTAHEDEH PALMA
Mottahedeh is a recognized leader in antique reproduction ceramics and decorative accessories. Our newest pattern, Palma, is a reproduction of a dinner service, circa 1840, designed by Fyodor Solntsev, the great Russian art historian, who painted interiors for cathedrals and designed much of the Kremlin under the patronage of Tsar Nicolas I. This lavish decoration incorporates the elements of a plate owned by Tsar Alexei Mikhailovich, dating to 1667 and inspired by the domes of magnificent mosques in Istanbul, Turkey. The center of the plate is reminiscent of Celtic patterns. Truly universal in its theme, this historic design seems contemporary, the mark of excellent design. Pieces begin at $70.
Don™t forget that our formal china collection is only on display at the Mountain Brook location. Casual china is displayed at both locations.
BEATRIZ BALL GIFT WITH PURCHASE SPECIAL
While supplies last, you™ll receive an Organic Pearl tray with your purchase of $150 or more in Beatriz Ball products! Beatriz Ball looks like fine silver but it is handmade metalware of eco-friendly, 100% recycled aluminum that will not tarnish and can be used to heat, chill, and safely serve food. Prices for the Beatriz Ball collection begins at $45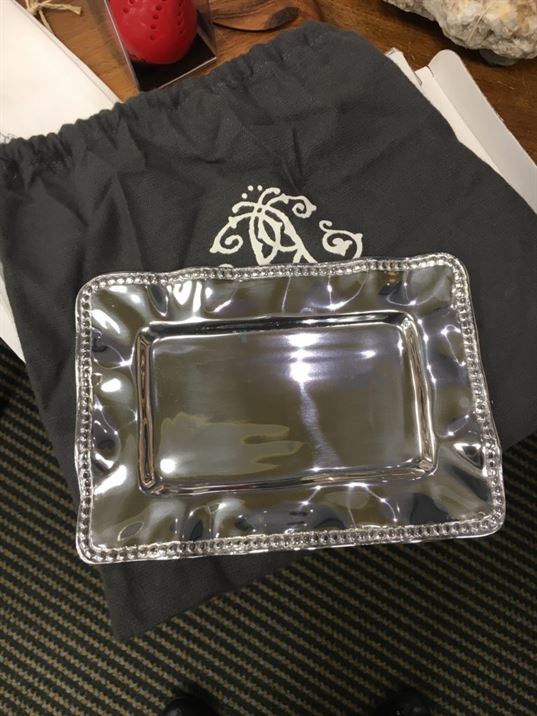 Please contact our bridal consultants at one of these locations:
Mountain Brook 205-871-3276 mbbridal@brombergs.com
Janice, Vanissa & Courtni
Bromberg's at the Summit 205-969-1776 sbridal@brombergs.com
Katy Rose
FEATURED WEDDING: A YEAR OF BROMBERG™S BRIDES
CLICK HERE to view the photo gallery featuring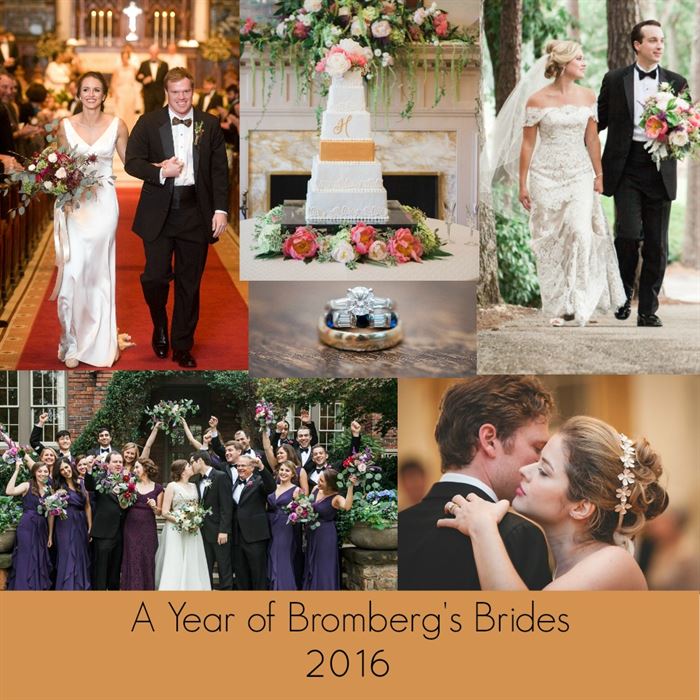 All registered brides receive these benefits:
20% off non-diamond wedding bands
20% off attendant gifts and hostess gifts
Buy or receive seven place settings of china, crystal, or silver, get the eighth free!
Bromberg's exclusive twelve-month interest free club plan (with credit approval)