Big Diamond Sale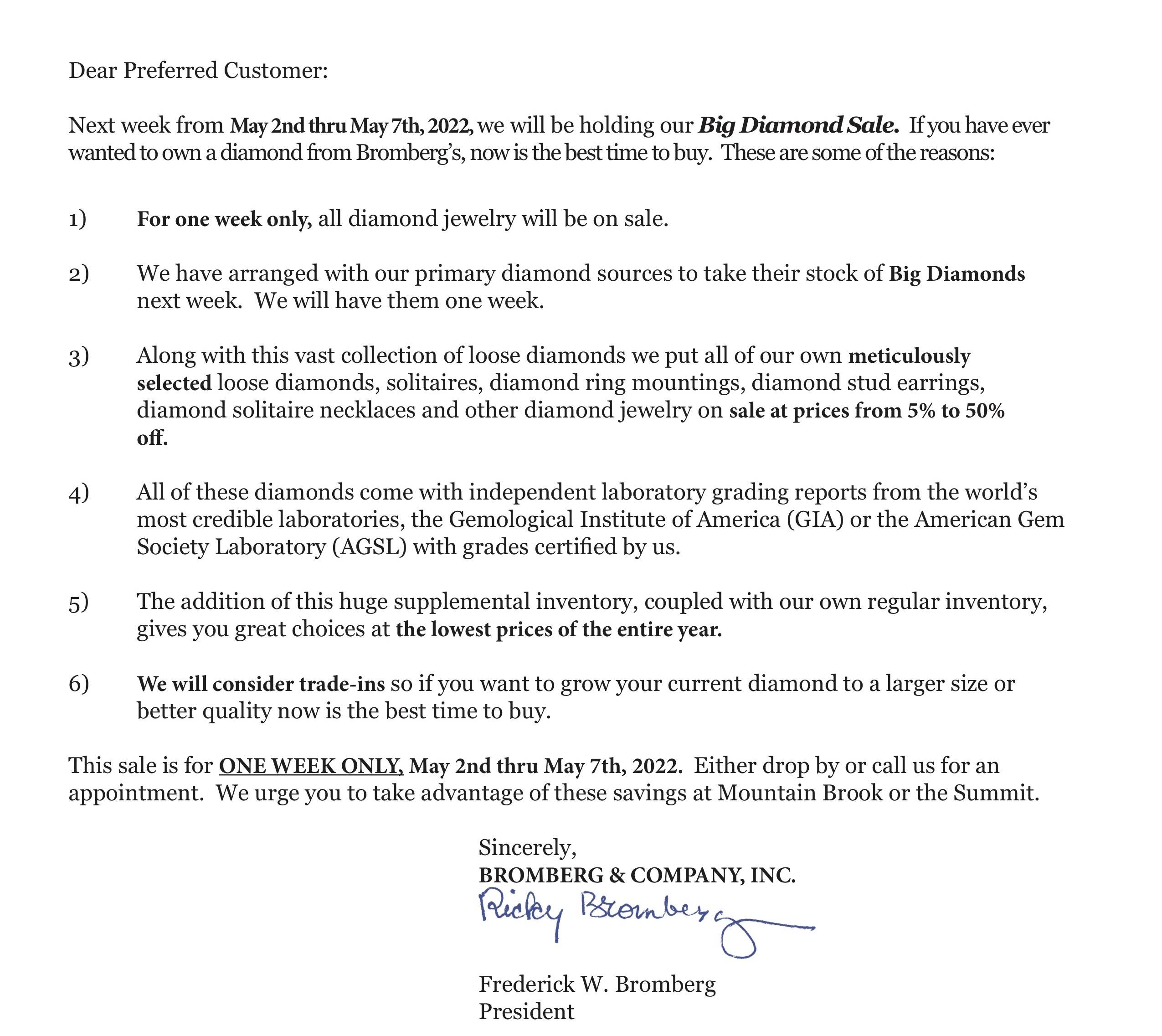 [ngg
[ngg src="galleries" ids="21″ display="basic_slideshow"]
Ready to purchase a quality diamond from the best jeweler in Birmingham?
Visit us in Mountain Brook or The Summit to browse our fabulous selection, or schedule an appointment by filling out the contact form below. Be sure to tell us a little about what your looking for in the message section.
Mountain Brook (205) 871-3276
The Summit (205) 969-1776
We can't wait to help you!