Baubles & Bouquets
Diamonds and roses: the classics, the go-tos, the originals. There is definite reasoning as to why these two ubiquitous staples reign supreme as the default wedding day accessories, yet it has become increasingly on trend to invest in unique and, I dare say, quirky wedding rings and floral arrangements.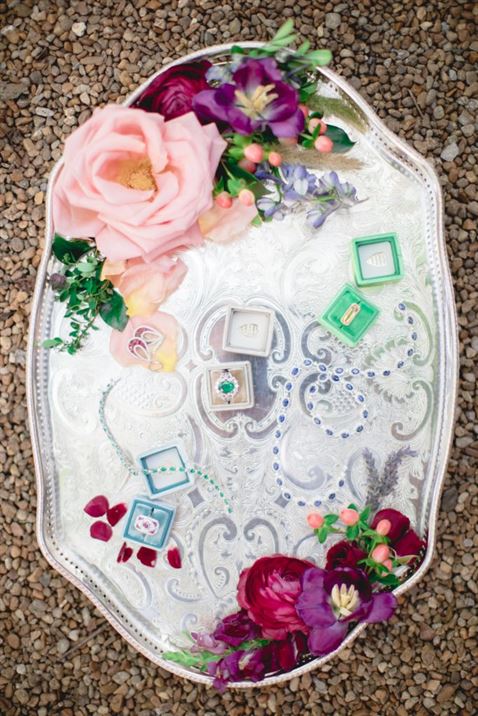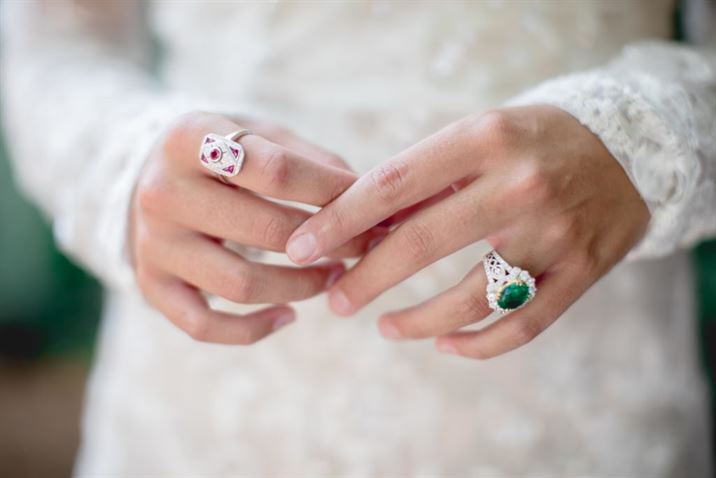 There is nothing wrong in playing it safe. If one statement holds true, classy never goes out of style, and you will always be able to look back fondly through your wedding album satisfied with the visual outcome; but, if you are one to take risks and go out of your comfort zone, having knowledge on what your out-of-the-ordinary gem and bouquet represents is quintessential. Educating yourself on what your stone and flowers symbolize not only makes you more knowledgeable, but it also allows you to create a personalized atmosphere unique to you and your significant other.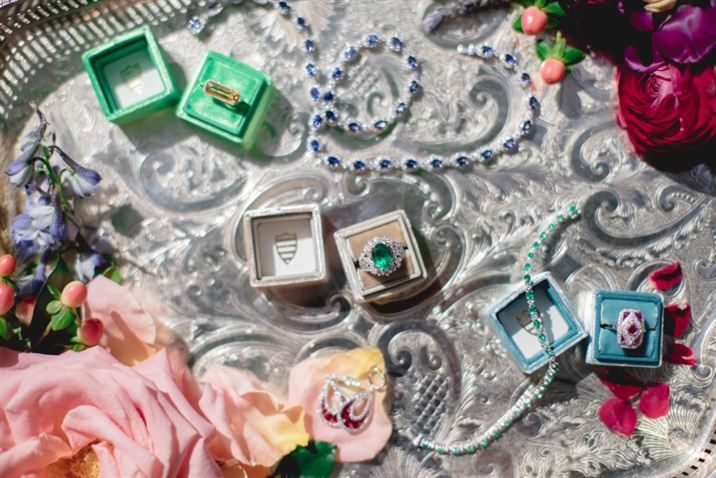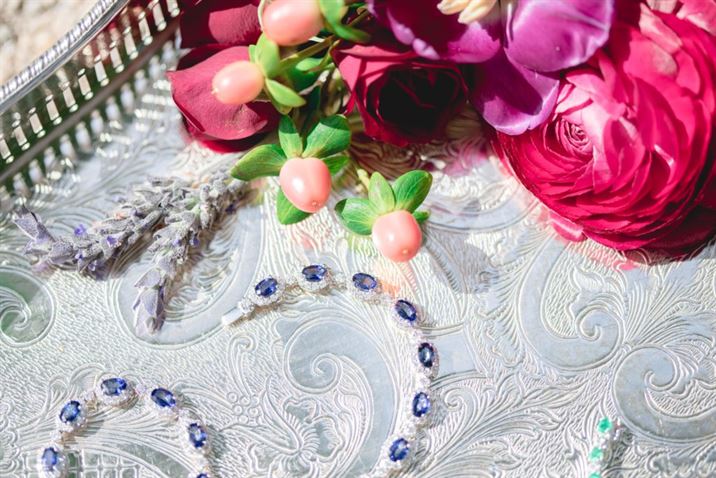 Flowers:
Most Common:
Rose: Roses are available year-round adding yet another reason to their popularity. Along with their availability, they are also found in many different colors, each offering a different symbolic message. Red symbolizes passion, while pink is equated to admiration, and white symbolizes purity
Peony: Much like what many couples hope their future is blessed with, peonies represent happy marriage, prosperity, and good health.
Calla Lilly: Feeling like a queen on your special day isn't far from reach especially if you use calla lilies which symbolize regality, elegance, and magnificent beauty.
Gardenia: Want to feel happy and classy? Look no further, gardenias represent joy and refinement. And do you know a flower that smells more fragrant?
Carnation: This full flower can brazenly fill up any bouquet with its natural fullness. They are also found in an array of colors each with their own significant meaning. Pink represents love of a woman or mother; while white symbolizes pure love, pride, and beauty; and red symbolizes love, pride, and admiration. Carnations are making a big come-back for 2020 so if you're into the top trends keeps your eye on this flower.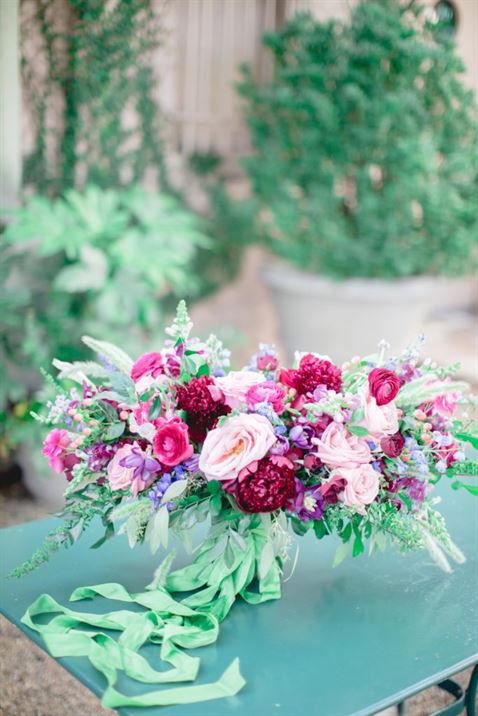 To Consider:
Amaryllis: Visually similar to a lily, amaryllis make perfect sense to add to your wedding florals with a meaning of splendid beauty, pride, and determination.
Cherry Blossom: This dainty flower only blooms during specific times in the spring, so timing is everything if you're into this charming flower's aesthetic along with its meaning of fragility of life and knowledge. They are most famous because of the Cherry Blossom Festival in DC and an even bigger festival annually in Tokyo. When they hit full bloom, this is called "mankai" in Japanese, they even have sakura (ornamental cherry blossom in Japanese) forecast.
Stephanotis: What every newlywed hopes for in the course of their marriage: good luck.
Hydrangea: Hydrangea's ability to take up space is no joke, so if you want a large-and-in-charge bouquet, hydrangeas are the go-to along with symbolizing perseverance and heartfelt emotion.