The Legacy of an Artisan Engraver Continues…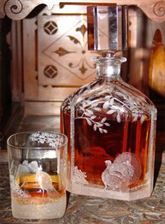 We at Bromberg's have always prided ourselves on bringing our customers the absolute best in craftsmanship and artistry. And in the early 1980's we were very fortunate to strike up a working relationship with renowned crystal engraver Harald Herglotz.
Born in Dux, Czechoslovakia in 1945, Harald immigrated to the United States as a young boy. In the early 1970's, while working in Tuscaloosa, Alabama, he became fascinated with learning the traditional engraving techniques of his homeland, stoked by an interest in a family heirloom beer stein that used tradition engraving to illustrate a scene with his uncle on a wild boar hunt. Harald honed his skills as a hand engraver and became a prolific Master Engraver of great acclaim and demand. There are more than 10,000 pieces of his work on display throughout the country.
We were lucky to have Harald Herglotz as Bromberg's Master Engraver for more than 30 years before he passed away. We miss him greatly. But are so grateful to be able to continue on the Herglotz engraving tradition at Bromberg's through the work of his son, Harold Herglotz, Jr. The younger Herglotz began to exercise his traditional engraving skills during his distinguished 30 year career in the U.S. Military. After his retirement from military service he worked with his father to further hone his engraving expertise.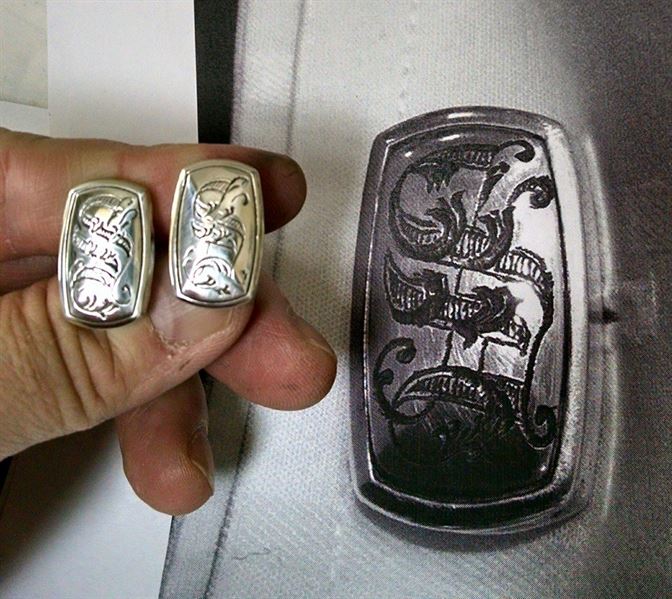 Harold Herglotz, Jr. now works for Bromberg's in the same engraving studio once occupied by his father. And to further the family legacy he is now passing the skill of traditional hand engraving to the next generation by training his own son in the techniques he learned from from his own father. And So the tradition continues"¦
Be a part of this story by having Harold Herglotz, Jr. create a family heirloom for you. Call 205-252-0221 or stop by one of our retail locations to inquire about Bromberg's engraving services.