Arte Italica Holiday Guide
Home for the Holidays
Fill your home with elegant wintry scenes from Arte Italica!
Entertain through the winter season with snowy evergreens, berries, and pine boughs of our classic holiday favorite, Natale. Create forever memories around a beautifully set table with those you hold most dear.
Join us at Bromberg's this year as we celebrate at Home for the Holidays. Displaying our favorite Arte Italica holiday collections at both locations, we're here to help prep your home for a joyous holiday season!
How To Shop Arte Italica Week
Visit one of our stores
Both our Summit and Mountain Brook locations will be festively displaying our Arte Italica collection. We offer shipping, free local delivery, and can arrange for curbside pickup.
Call one of our expert giftware associates
If you prefer to shop from your home, please give us a call. Our expert giftware associates are happy to help you pick out perfect presents or pieces for your own collection. Use our digital flipbooks below to view the latest looks of the holiday season!
Shop Mountain Brook with Cindy, Janice, or Vanissa by calling (205) 871-3276!
Shop the Summit with Lisa by calling (205) 969-1776!
Virtual appointments or curbside pickup can be arranged by calling one of our stores.
Shop Online
Select products are available for purchase online. If you need to purchase more quantity than is available online, please give us a call and one of our sales associates will place your order. All products purchased online will be shipped. If you™d like to schedule curbside pick up or free local delivery, please call one of our stores.
Click here to shop select Arte Italica online.
View our digital flipbooks below to see our latest looks of the season!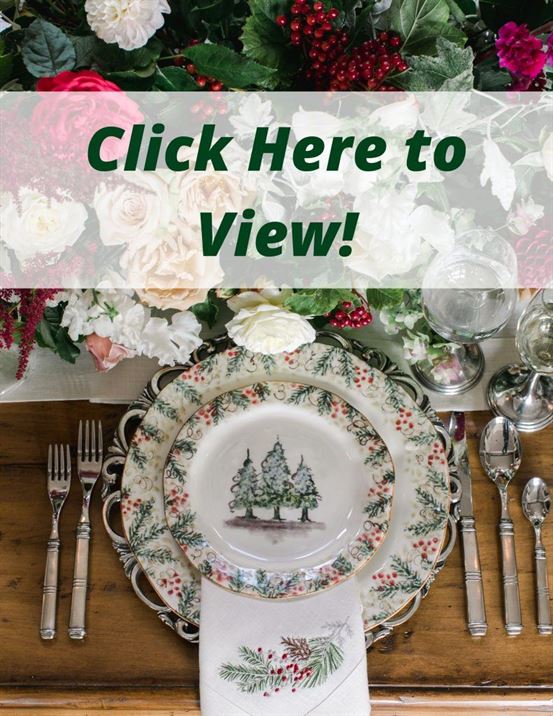 Thank you for shopping with Bromberg's!