Accessorizing for Your Climate: What to Wear With What Weather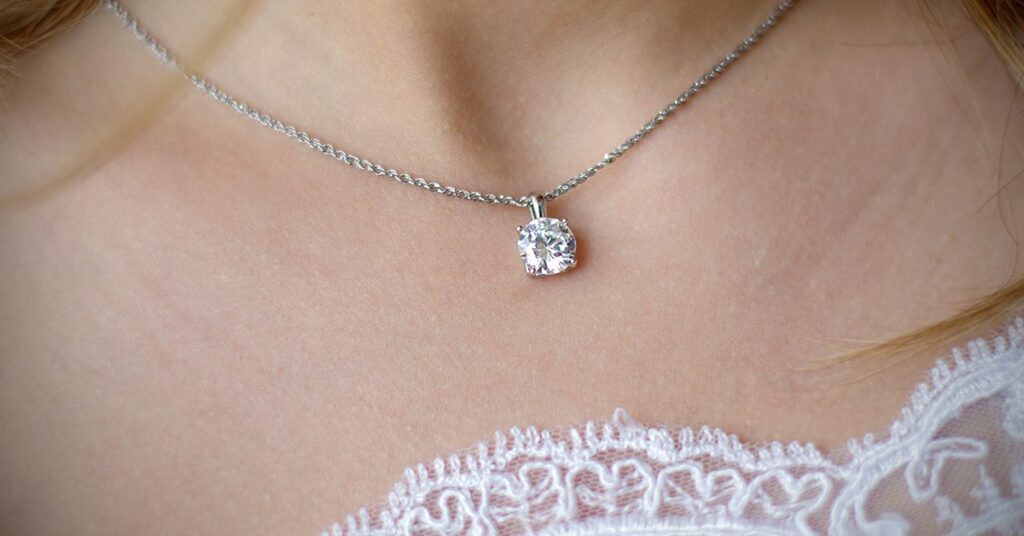 If you're anything like our accessories experts here at Bromberg's, you spend countless mornings fussing over your outfits, thinking of everything from what's in season to how to accessorize. The briefest glance at the diamond-studded gold earrings you got for Christmas might throw you off your entire outfit. While we pay so much attention to seasonal trends and accessories, we often overlook accessorizing for specific seasons—or better yet, for your climate.
Choosing the right accessories for your climate can make or break your outfit. Diamonds glistening on a snowy winter day. Gold hoop earrings under a scorching summer sun. What accouterments are more susceptible to what weather? Considering your climate can transform your accessory selections. Let's take a look at what Bromberg's accessories experts have to say about accessorizing for your climate.
Accessories for Every Season
A lot has changed since Bromberg's first opened its doors all the way back in 1836. War and peace and a host of fashion trends. Yet as they say, while history doesn't repeat, it does rhyme.
A History in the Heat
Ancient Egypt was one of the original purveyors of beachwear. Pharaohs and working-class folks alike were minimalist, reflecting the heat that pervaded their region. When we think of their jewelry, we think of gold, beads, armlets, and bracelets. They adorned themselves in shiny metals and precious stones.
In accessorizing for warm-weather areas, we appreciate the ancient Egyptians' style. Our collection from Roberto Coin offers the perfect blend of patterned precious metals christened with lurid stones. Nothing works better in the warmth than a golden blast from the past.
Ice
When our accessories experts here at Bromberg's think of the cold weather months, or perhaps even the snow or the ski slopes, subtlety comes to the forefront. Nothing looks crisper than an all-white ski suit, whizzing in waves down a steep black diamond.
We feel the same goes for cold-climate accessories. Contrary to summer, which begs for golds and bronzes and gumdrop stones, nothing brings out a diamond's nuances and idiosyncrasies like blanketing snow clouds. White gold, silver, and platinum all shine as well, just when the light is lowest. From studded earrings to that platinum cross around your neck, when it comes to winter climes, it's time to bust out the ice.
There's a reason why winter beckons the wedding bells. The winter months bring upwards of 40% of all marriage proposals. Engagement rings dazzle both day and night, whether under a flurry of flakes or Christmas lights.
Contrary to the Climate
As with all things, there are exceptions. For example, while we love subtlety in the cold, there's nothing like the Lady-Datejust from Rolex, with its burnished gold and inset diamonds absolutely popping against lighter sweaters and jackets.
Springtime blooms with necklaces and charm bracelets strung with flowers, leaves, and other variegated fauna cut from precious stones. And nothing beats the autumn tones of Eli Jewels' pieces, which seem as if they were lifted straight from 13th century West Essex.
General Rules & Best Practices
When accessorizing for your climate, our experts suggest following your instincts: winter's accentuation of diamonds and platinum. Summer's burn on hot golden features. Spring flowers and autumn rust. Accessorizing for your location and its respective climate or season requires first and foremost that you don't overthink it. What feels most natural is most often what works.
Bromberg's has Birmingham's best collections for jewelry, watches, engagement rings, and much more. Give us a call or visit us online today to start accessorizing for your climate—whether warm, cold, or anything in between.
About Bromberg's
Saving up for an engagement ring is one of life's most exciting and frightening experiences. It's Bromberg's mˇission to make every step of the way unforgettable. Our staff is here to help you decide on the best savings strategy for you.
We operate two Birmingham fine jewelry stores located in Mountain Brook Village and the Summit. At each of our locations, we provide meticulous attention to our products to ensure quality for our loyal customers. If you are looking for that special piece, need a jewelry repair or appraisal, or just have a general question or comment, please contact us.